The Loop
This week's top four CFP losers: Here lies the Big Ten…
It's the most wonderful time of the year...and no we're not talking about the holidays. Those suck. We are talking about the College Football Playoff push, which we willcelebrate every Wednesday from now until the end of the college football season and/or human civilization by determining the top four CFP losers in America. Crying allowed, whining encouraged, BYOWhiskey.
[Law & Order sound effect] Week 2: So instead of going and voting last night for some shmuck who America will inevitably turn on in two-years' time, you stayed in and watched a bunch of other old liver-spotted dudes cast votes about college football teams who they will inevitably turn on in two-weeks' time. Three cheers for democracy, amirite? If you did happen to do your civic duty last night in lieu of blankly staring at 2017's second CFP check-in while slurping dollar ramen, however, don't worry. You didn't miss much. This week's top four looks exactly the same as it did last week…
1.) Georgia: Which beat SEC East foes South Carolina 24-10 on Saturday, followed by…
2.) Alabama: Which is apparently super banged-up, as if Saban's deal with the devil doesn't cover that or something, followed by…
3.) Notre Dame: Which actually believe in the devil, followed by…
4.) Clemson: Who, just double checking here, yep, still lost to Syracuse.
All the moving and shaking, meanwhile, happened in the losers bracket, which looks like this as of Wednesday, November 8th, 2017, the day the Big Ten died: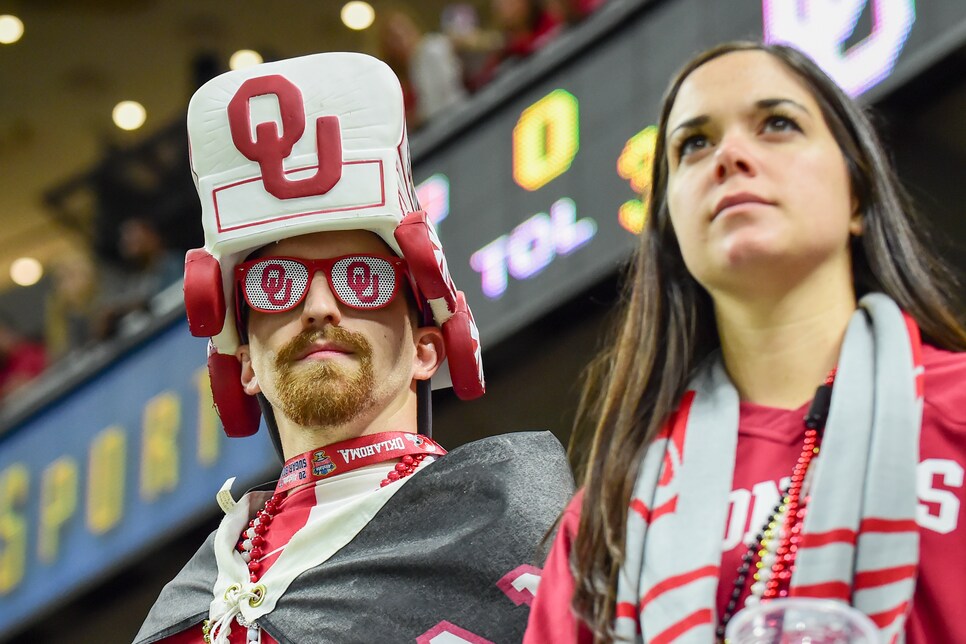 What did Oklahoma—the first team out in last week's rankings—do this weekend? Oh, not much, unless you consider hanging 62 points on your bitter, 11th-ranked in-state rival a big deal or something. So what did Oklahoma get for their Bedlam barrage? Literally absolutely nothing, clocking in at 5th for the second week in a row behind a team who, GOOD GOD DO WE HAVE TO SAY IT AGAIN, lost to Syracuse. Sure, their defense gave up 52 points and Ohio State—the Sooners' best win to date—got steamrolled at Iowa, but what happened here is pretty obvious: The committee has officially put Oklahoma in a holding pattern until this weekend's game against #8 TCU. Win and they're in. Lose and, well, they're probably banished to some Antarctic igloo for the rest of CFP season. No pressure, Sooner nation.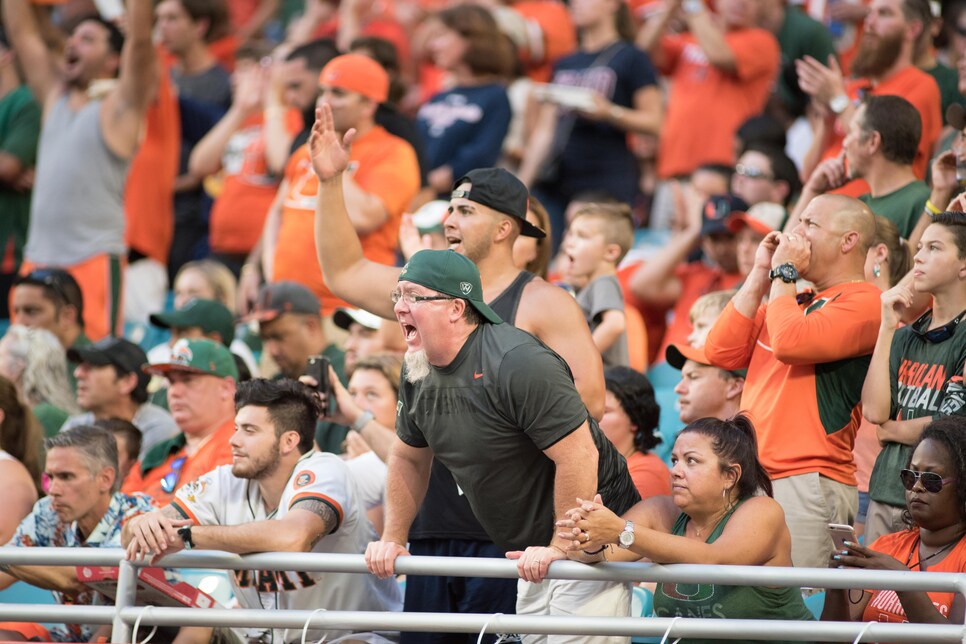 See above, just swap Oklahoma State for Virginia Tech, Notre Dame for TCU, and subtract the Sooners' one loss, and you have the increasingly anxious situation down at The U. Will a win over Notre Dame really be enough to catapult the 7th-ranked Hurricanes into the top four though? Time—and a bunch rich retired white guys eating ice cream on the job—will tell.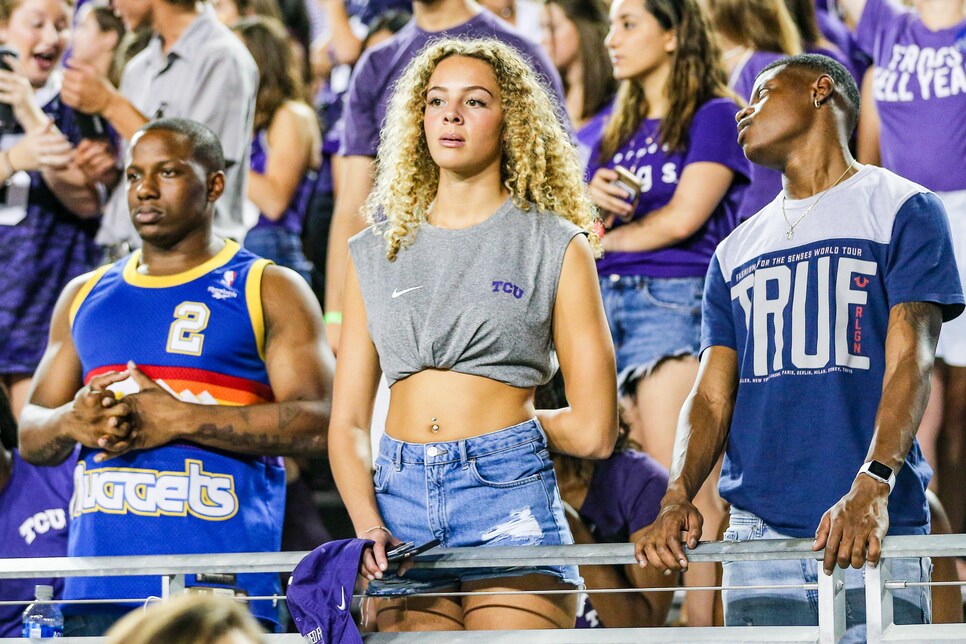 Poor TCU, as they will be exclusively referred to over the course of our weekly CFP discussions, are in a very similar sinking boat as Miami. Beat their national title-contending opponent this weekend and prepare for lift off…only there's one little problem. If #7 Miami and #8 TCU both win, take a wild guess who will be ranked higher. Needless to say, it's not going to be Poor TCU.
1.) The Big Ten…like all of it: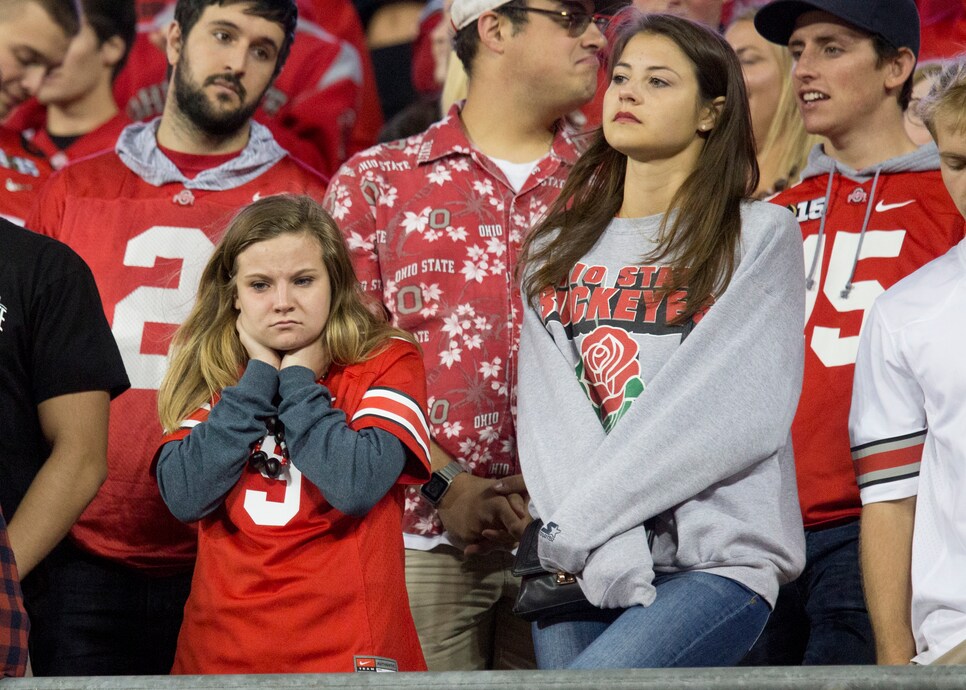 Ohio State had the path. Win out. Get in. Then they went out on Saturday, threw a pick six on the first snap, and proceeded to let FREAKING IOWA score 55 points. Meanwhile, Penn State, no longer really in the national title conversation following last week's loss to a team who just let FREAKING IOWA score 55 points, found itself wondering what's the point of even getting up in the morning instead of playing football. Now both have two losses and nothing to look forward to but a post-Outback Bowl bloomin' onion binge.
The hopes and dreams of the entire conference now lie with Wisconsin, an undefeated power-five legacy program currently sitting behind three—count 'em, THREE—one-loss power-five legacy programs in this week's CFP rankings. Up next for Wisconsin? FREAKING IOWA—AKA The Greatest Show on Turf—followed by Michigan, Minnesota (lol), and then (probably) Michigan State in the Big Ten title game. In other words, RIP Big Ten. We hardly knew ye.