The Loop
This Web.com Tour pro who used his off weeks to get his insurance license is WAY more productive than you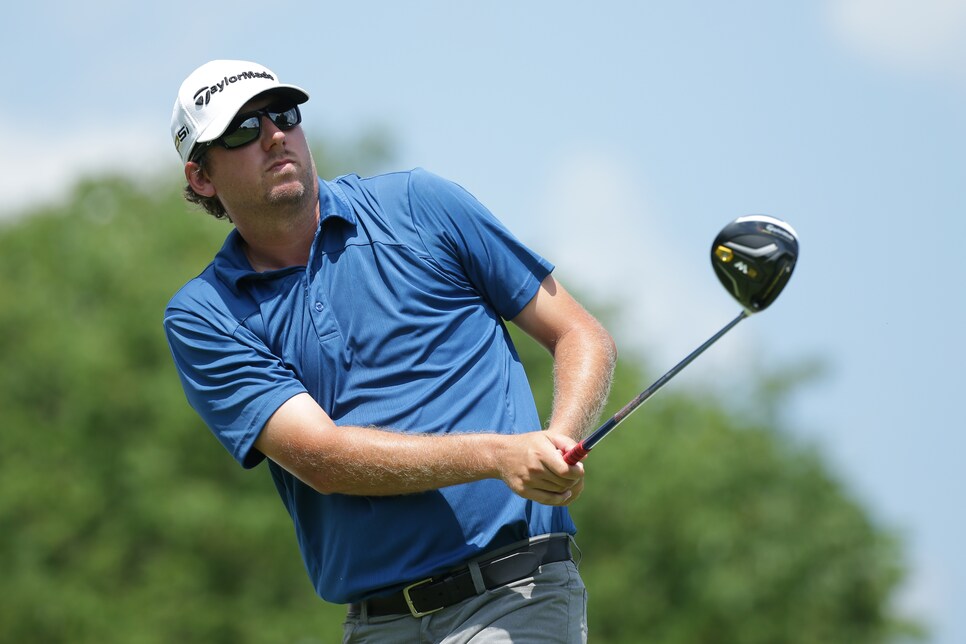 Following a missed cut at the Panama Claro Championship in February, Bryan Bigley faced a long gap in his playing schedule. With the Web.com Tour having a few off weeks and Bigley only having conditional status, the 32-year-old native New Yorker knew it would be at least two months before his next tournament start. So he decided to use the extra time to get off to a start of a different kind -- by earning his insurance license.
While keeping his golf game sharp during the day, Bigley took online courses and studied at night. And a couple weeks ago he passed the North Carolina state Life and Health exams on his first try. Now he's got a Web.com Tour card and some snazzy new business cards.
"I have a good buddy of mine that is in the insurance business (isinurance.com) and he sells specialty insurance (life and disability income) to a lot of athletes, entertainers, etc so he recommended getting my license," Bigley said on Wednesday. "I decided to tackle the project, as a backup, since I really didn't know how many more starts I would get."
"I am still awaiting final processing of my application from the state, so I haven't sold any policies yet, but figured I'd make up some business cards in preparation," added Bigley, who has also worked part-time on the grounds crew at Raintree Country Club in Charlotte. "But I am looking forward to balancing both golf and insurance, as they seem to go hand in hand."
Following a solid rookie campaign on the Web.com Tour last year in which Bigley had two top-10s and finished 77th on the money list (missing retaining full status by just two spots), he's off to a slow start in 2017 with three missed cuts and a T-52 in four starts. But after this long -- and productive -- layoff, he hopes playing the next two weeks will put him back on track with pursuing his dream.
"The plan moving forward will be to remain an independent producer, and push policies through [my buddy's] company, thus being able to make my own schedule and allowing me to golf, if the opportunities come up," Bigley said. "Obviously, the goal is to still make the PGA Tour, but at 32 it was time for a contingency plan, as its very tough to make a living at golf unless you do make it to the PGA."
We wish Bigley the best. But if he doesn't make it, and he's looking for clients in his new gig, the PGA Tour still wouldn't be a bad place to begin.