The Loop
This video shows you just how emotional winning a pro golf tournament can be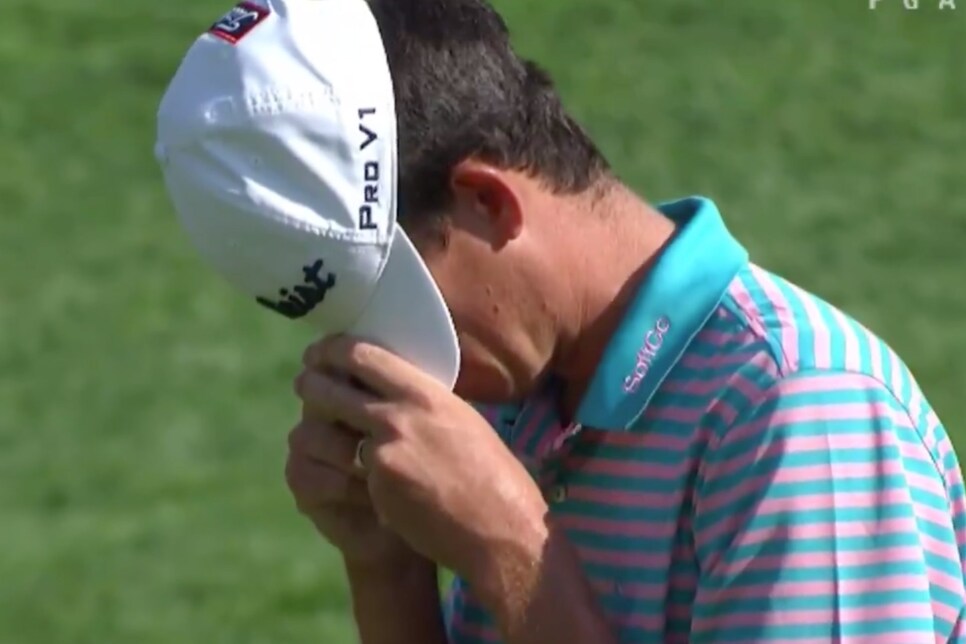 They crown winners every week in pro golf, players all over the world holding up a trophy and smiling pretty for the cameras. It happens with such regularity you forget sometimes how hard it is actually to be the one who wins. And how emotional it can be.
That is until you see a reaction like the one from Chesson Hadley when he came out on top Sunday at the Web.com Tour's LECOM Health Challenge, shooting a closing-round 65. The 30-year-old from Raleigh, N.C., had played on the PGA Tour from 2014-'16, winning the Puerto Rico Open in 2014 en route to earning Rookie of the Year honors. But he lost his card last season, and had spent 2017 mostly playing in Web.com Tour events.
Prior to this week's event at the Upper Course at Peek'n Peak Resort in Findlay Lake, N.Y., Hadley had played in 12 Web.com events, making seven cuts and putting himself 22nd on the money list, in good position to finish in the top 25 and earn his way back to the PGA Tour. That became all but a reality with his one-stroke win over Beau Hossler that jumps him now to fourth on the money list.
In turn, Hadley couldn't help but show just what the moment meant for his career.
Sometimes the thrill of victory comes with a few tears.