The Loop
This Tiger Woods "Top 10 Shots" compilation video will get you even more hyped for his return to golf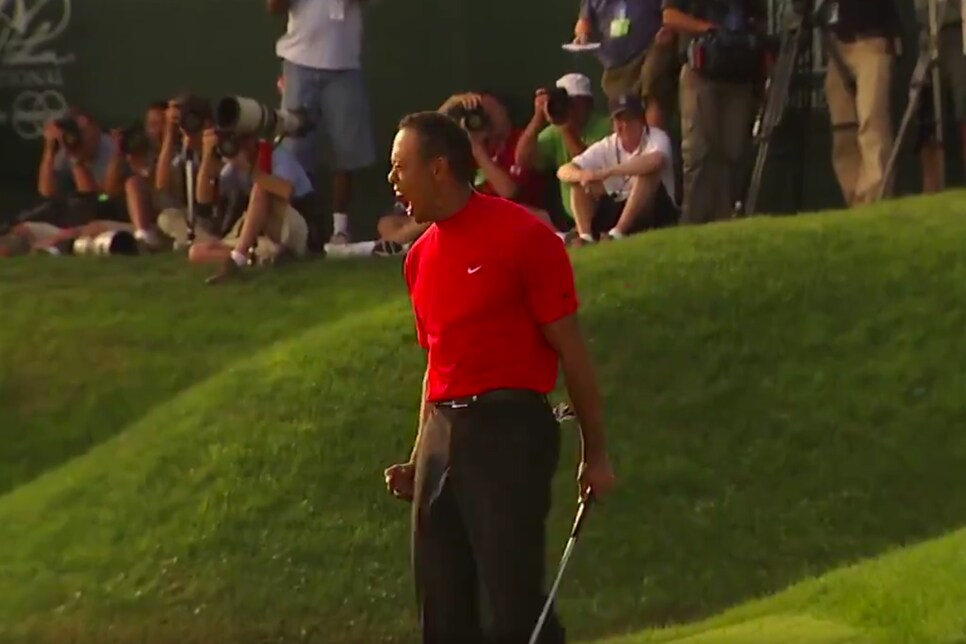 Last week, we did a stats-related countdown of Big Cat's latest big comeback, but on Monday, the PGA Tour posted something even cooler: A look back at the top 10 shots of Tiger's career. The one (important) caveat is that this compilation sticks to strictly PGA Tour-run events, meaning it doesn't include anything from major championships. That means no chip-in at Augusta in 2005, no putt on 18 at Torrey Pines in 2008, no 4-iron hole out at Hoylake in 2006, and no playoff "point" putt at Valhalla in 2000. Etc. Etc.
That's a lot to leave out, but the crazy part is you might not even realize those shots are missing because Woods has authored so many amazing moments. In truth, the man needs a Top 100 list, but this is still a healthy helping of highlights. Enjoy:
Watching that makes you want to throw a few fist pumps, eh, Graham DeLaet?