The Loop
This Swiss hockey coach is the most brutally honest dude on the planet
As much as we enjoy hockey here at The Loop, and do our best to keep you up to speed on all things puck, we understand it's not the most popular of the four major sports. Chances are most people will know what happened in this beer-can race rather than what happened in the Devils-Blues game on Tuesday night. In other words, we get if you haven't been following the World Junior Championships over the holiday break, or if you've never even heard of the World Junior Championships.
If that's the case, you've not only missed out on some of the best players under 20 in the world, but you've also missed out on the most brutally honest dude on the planet, that being Switzerland's head coach Christian Wohlwend. While the Swiss have their share of active NHLers, including 2017's No. 1 overall pick of the New Jersey Devils, Nico Hischier, no one has ever mistaken the country for a hockey powerhouse. That title belongs to Canada, who Switzerland had the unfortunate task of facing on Tuesday in the first game of the WJC's playoff round. Did Wohlwend prepare a Herb Brooks-like speech for his guys? Would this be THEIR TIME!? Nope, he actually couldn't have been more straightforward when asked about facing the Canadians:
Doesn't get more refreshing than that. He also couldn't have been more spot on: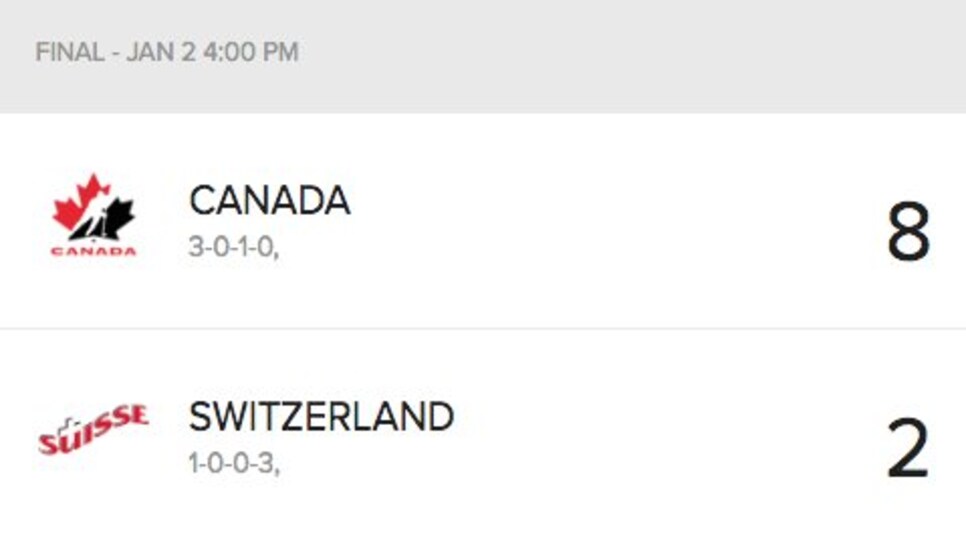 After the thrashing, Wohlwend provided more brutally honest gold:
We like you too coach, in fact we love you. In a world where honesty barely exists, Christian Wohlwend stands out amongst the crowd. Guy is the GOAT of speaking the truth.