The Loop
This rare double-shafted Scotty Cameron putter costs $8,500
Rarity is the coin of the realm in the world of Scotty Cameron putter collecting. Instead of getting jealous when your buddy whips out his tour-issue Circle T Newport, head to your trunk and pull out the "Double Trouble."
Hand-fabricated by Cameron himself for a corporate team-building exercise, the twin-shafted putter won't win any beauty contests. It's a Terylium Del Mar II head with matching plumber's necks welded onto each corner. It lets two players face each other and swing the same putter -- with predictably hilarious results.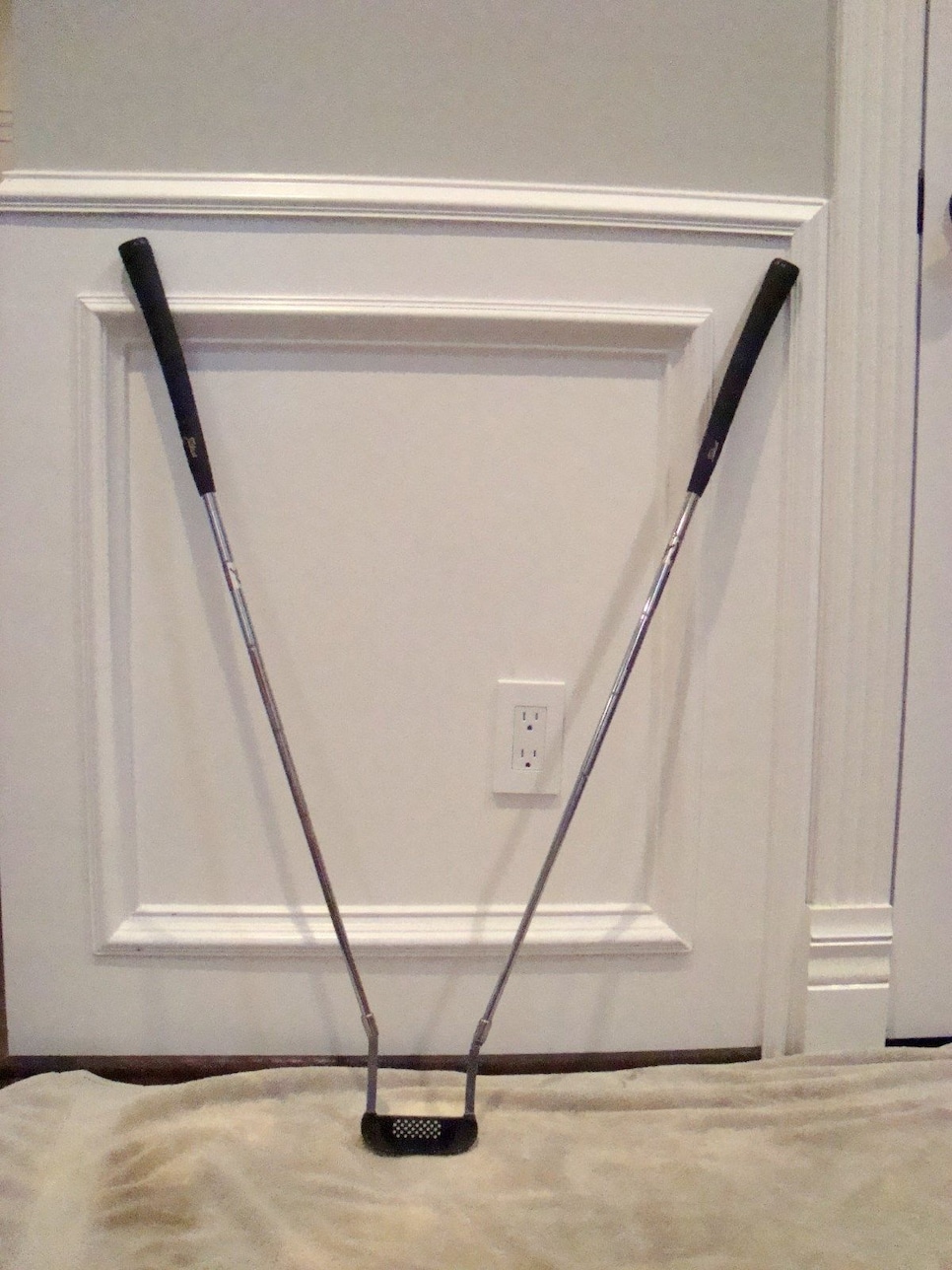 It might not be as elegant as some of the beauties coming out of Cameron's custom shop these days, but for $8,500 through this auction on eBay, you can have something Cameron made with his own hands -- he describes it in this Golf Digest My Shot from 2005 -- and there's no chance you'll run into another one. It comes with the requisite Cameron certificate of authenticity, which says the putter has never been altered.
Plus, the new anchoring rules the USGA now has in place didn't say a peep about it. You might have to buy a separate bag for it, though, and a headcover will be a challenge.