This Noah Syndergaard fastball looks like it's kind of hard to hit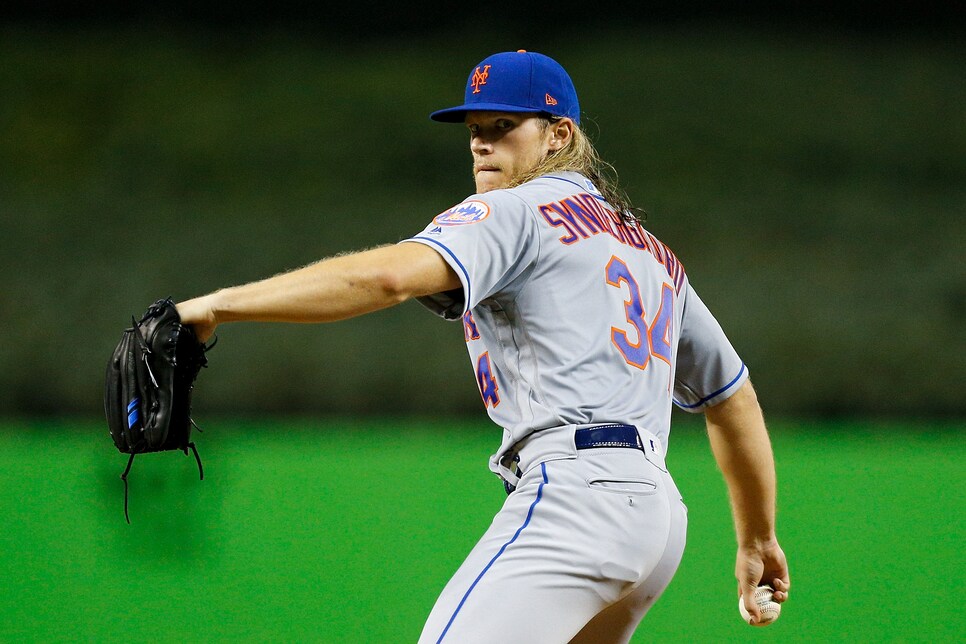 When the New York Mets made their World Series run in 2015, it was the team's pitching staff that led the way. Matt Harvey appeared to be the ace and Jacob deGrom was the No. 2 pitcher, but an ace in his own right. Yet the one with the most potential was clearly Noah Syndergaard, who put on one of the most electric performances in a must-win game 3 against the Kansas City Royals, starting with the very first pitch:
Calling that first at-bat a "statement" was the understatement of the year, as Sydergaard went on to strike out six batters in six innings and get the win in the Mets' 9-3 victory, their only win that series. Fast forward a year later and Syndergaard was called upon in a somewhat similar spot when the Mets took on the San Francisco Giants in the NL Wild Card Game. He answered the bell again, striking out 10 batters in seven innings and giving up 0 runs. The Mets of course went on to lose 3-0, but the end result was out of Thor's hands.
After an injury sidelined him for most of 2017, Syndergaard is back with a vengeance in 2018, this time as the club's ace. While he hasn't been lights out, he's still 2-0 on the year with a 3.94 ERA and 22 strikeouts in three games. His fourth start came on Sunday at Citi Field against the Milwuakee Brewers, and one of his absolutely filthy pitches is going viral thanks to an A+ camera angle that displays just how helpless Brewers first baseman Eric Thames was as it crossed home plate:
Can't. Stop. Watching. Thames' reaction was absolutely priceless. Is it even possible to make contact with this pitch? Score one for the "there's nothing harder to do in sports than hitting a baseball crowd", which considered myself a part of before seeing this pitch. Thor is most definitely BACK. Sing it Pedro ... THORRRRRRRRR: