The Loop
Thor returns with triple-digit fastballs and rippling, sweaty pecs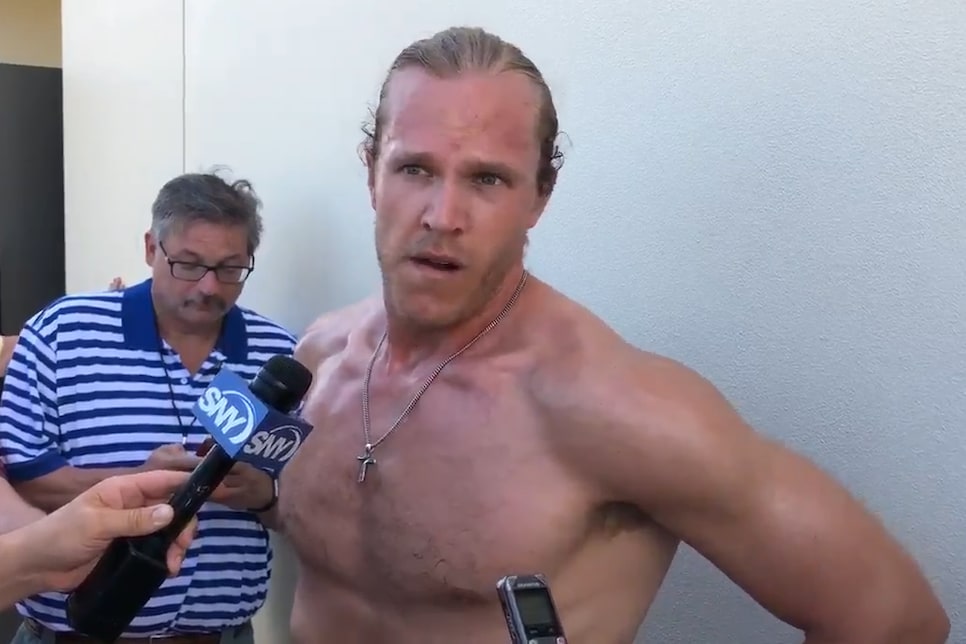 As far as Mondays go, Noah Syndergaard had himself a pretty good one. Returning to ace status for first time since tearing his lat last April, Thor—God of Thunder, Son of Odin—took to the mound in Port St. Lucie on Monday afternoon for two perfect innings of seam-searing insanity, including a first inning that clocked in like this...
a 100-mph heater that put George Springer on 15-second lip-reader delay...
and this steeee-rike that sent reigning AL MVP Jose Altuve to the showers pondering the meaning of life.
For Mets fans, fantasy owners, and self-professed fans of capital-P Pitching (you know who they are, because they never shut the f—k up about it), this is all very good news. For everyone else, Syndergaard saved the best for last, reportedly REQUESTING that he conduct his post-game interview shirtless before then conducting his post-game interview shirtless:
After claiming that he didn't he even feel like he had exerted himself while throwing HALF of his pitches FASTER than your Camry can even go, Syndergaard then commenced a few still-topless sprints behind the Mets' clubhouse, with slack-jawed locals reporting that yes, his lats look just fine.