Instruction
This Isn't Your Buddy Giving Swing Advice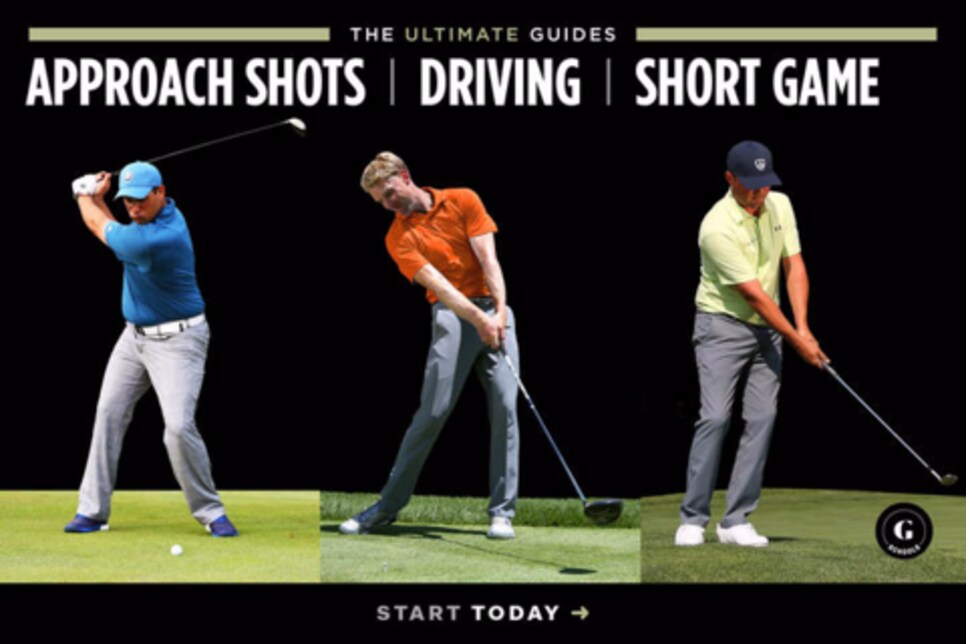 Spend an hour surfing golf content on YouTube, and you'll come away with two inescapable conclusions. First, you can find anything you could possibly imagine, from rare 1960 Masters highlights to more than 100,000 (!) fix-my-slice lessons. And second, as awesome as it is to have a world of golf knowledge at your fingertips, it's easy to get overwhelmed by all the competing—and conflicting—information.
The challenge for any player looking for practical and convenient swing advice is to find a way to organize that search. You need an easy-to-follow map, and you need to be able to trust that what you find is good quality. "The Ultimate Guides: Complete Set" from Golf Digest is a great place to start. You'll tap into everything you need for your short game, approach shots and driving on one easy-to-navigate menu. Each video series—three of them make up the Complete Set—is custom-built with step-by-step instruction from a trio of Golf Digest's Best Young Teachers to answer your most pressing questions and solve your most persistent problems.
In the short-game series, top Texas teacher Corey Lundberg shows you the skills you need to hit the four core greenside shots that do the most to save your scores. Jason Birnbaum fine-tunes your approach shots with a comprehensive mix of mechanical and on-course advice. And off the tee, Anders Mattson lays out a complete curriculum for getting longer, straighter and more consistent.
You can get access to all three series—almost 90 minutes of exclusive video instruction—for what it would cost you to hit a couple large buckets of range balls. And if you want to help someone else improve, there's now an option to gift the whole set for the same low price. So whether you're getting help for yourself or for a friend or family member, click here to get started.