The Loop
This is what a Walter Hagen PGA Tour 1928 game would look like
Long before Playstation 4 (and universal access to electricity), you needed to head to you local drinking establishment with a pocket full of change to get your golf game fix.
Relive those days (or, for anybody younger than 70, experience them for the first time) through the sale at auction of a handful of the rarest of those machines. Murphy Auctions in Las Vegas is offering six golf-themed games as a part of its giant coin-op and advertising memorabilia sale January 30 and 31.
Among the offerings is a cast iron English machine that looks like a squared off gumball machine, but is worth more like a BMW 3 series at an estimated $25,000 to $45,000. A cabinet-style Chester Pollard nickel machine from 1928 is estimated to fetch a more reasonable $10,000 to $12,000, while a 1960s-era Par Golf pinball machine is expected to reach $2,500 to $3,000.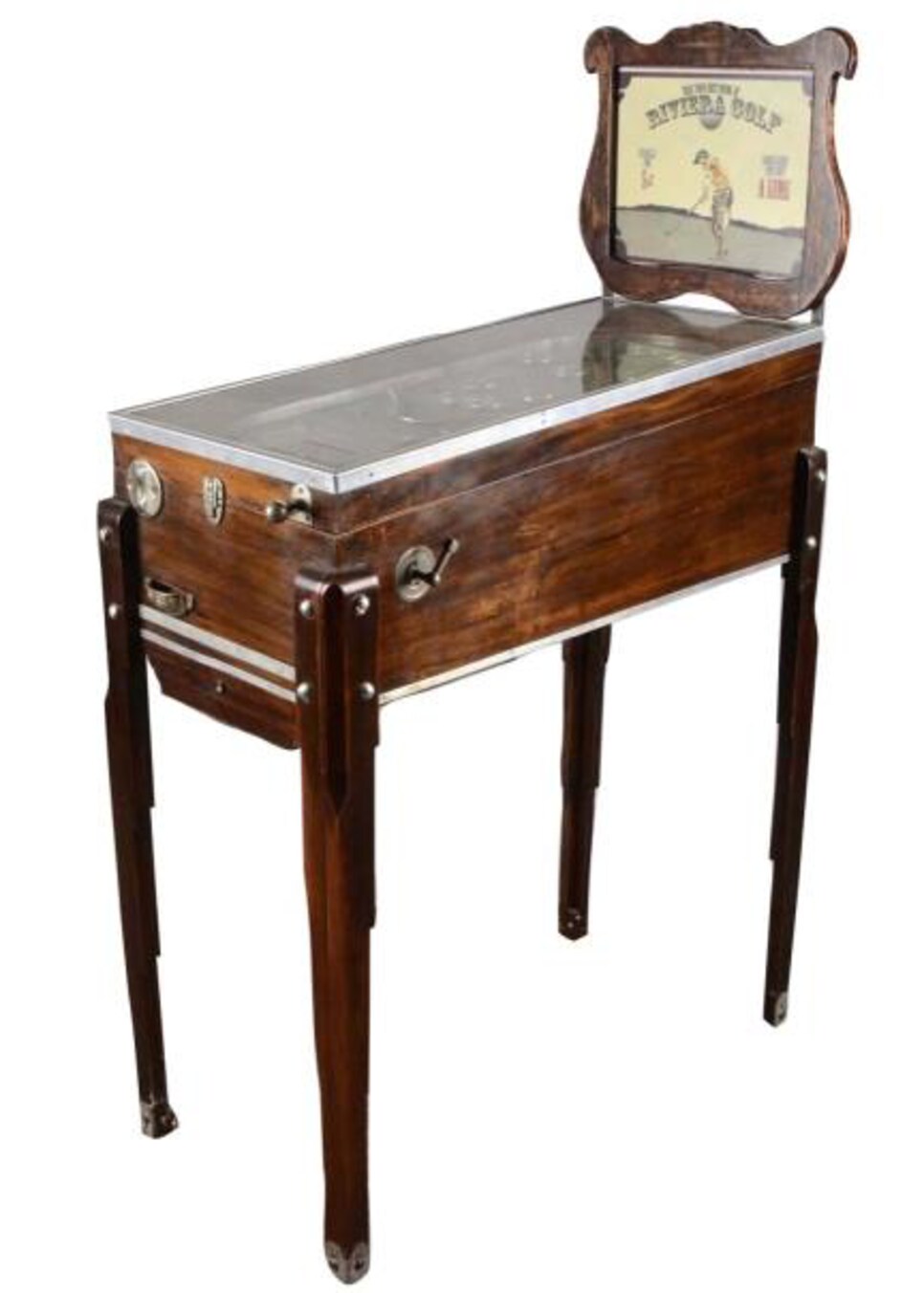 The most charming item might be the nickel Riviera Golf Skill Game. Record a good enough score by shooting 10 balls into the pinball-style board and the machine pays out a dime. At an estimate of $1,500 to $2,000, you could earn back your money after a few months in a well-chosen location in the grill room at your course.