This Dutch soccer player suffers the miss to end all misses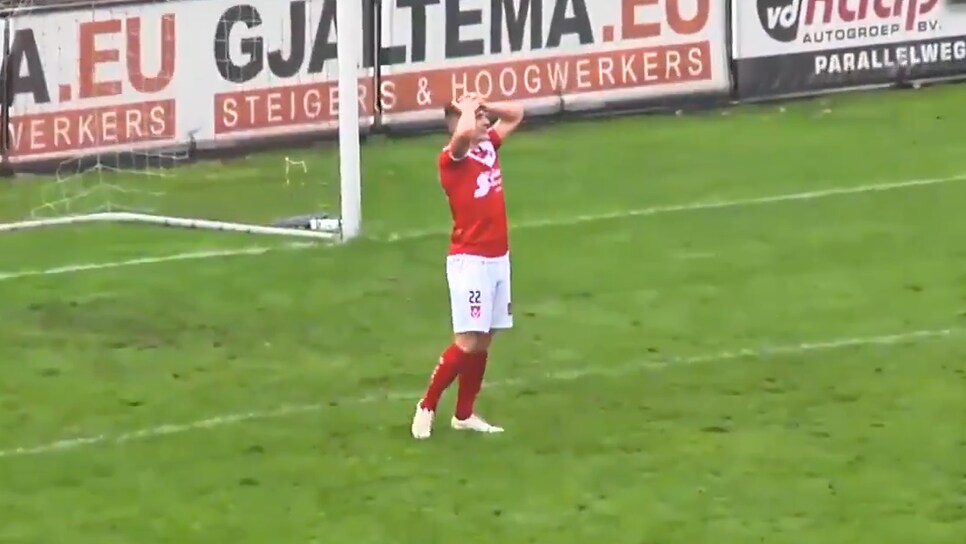 Life is tough. For every peak there's a deeper valley. For every success story, three of unfulfilled potential. For each victory snatched from the jaws of defeat, a defeat torn from the clutches of victory. If you can't already tell, that's where Dennis van Duinen—of Dutch lower league soccer club Harkemase Boys—joins the fray, latching onto the end of a through ball, rounding the keeper, and blasting hopelessly over from eight yards. Honestly, the words are here because they have to be, but nothing can convey the gravity of this failure like the cold, hard video. TO THE TAPE!
If you're a glass-half-full type of guy or gal (or just up-to-here with our species' current all-permeating negativity), you (and van Duinen) can take heart in the fact that Harkemase Boys were already up 2-0 at this stage. But let's be honest: To focus on anything but this Merriam-Webster definition of "choke", would be to miss the point, which, in the true human spirit, is to sit there and rubberneck, thanking whatever power you pray to that this happened to someone (anyone) other than you.