The Loop
This Dustin Johnson remark should make the rest of the tour very, *very* concerned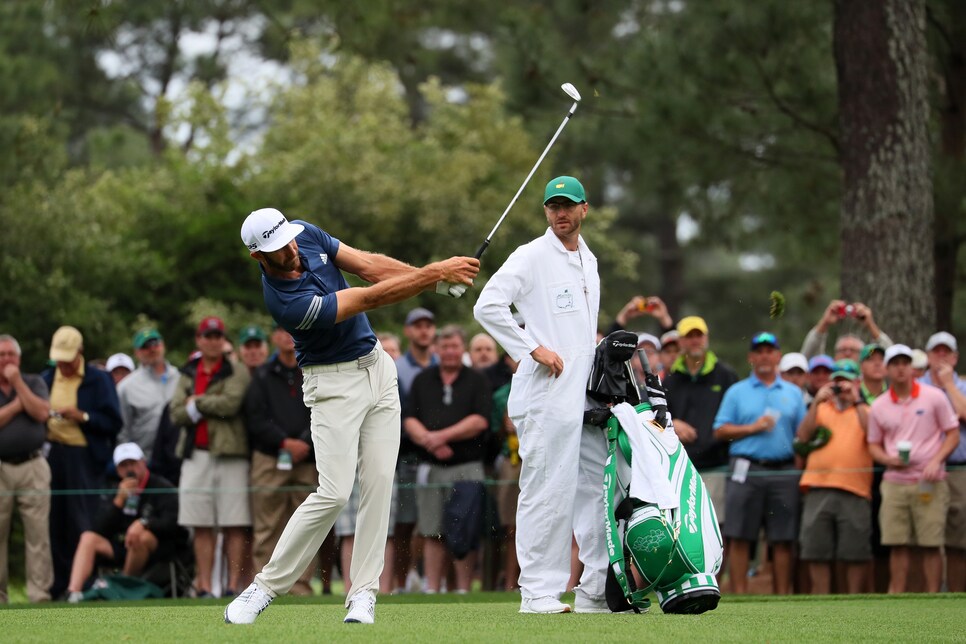 Dustin Johnson continues to progress from his fall down a staircase during Masters week, confirming a return at the Wells Fargo Championship. However, aside from small updates from his team, golf hasn't heard from Johnson himself. That is, until yesterday, when the 32-year-old spoke with multiple outlets on his recovery.
According to the Huffington Post's Jordan Schultz, Johnson said his back is feeling a lot better, close to "85-90 percent" towards full strength. But the real statement from this interaction regards the state of Johnson's game. And if the following remark is remotely true, the rest of the tour should be very, very concerned:
As in, better than his pre-Masters performance, when Johnson won three consecutive tournaments? Is that humanly possible? He's already first in strokes gained and greens in regulation; the only way he can improve is by jarring every approach shot. Which, come to think of his play in March, we're not ruling out.