The Loop
This D'Angelo Russell buzzer-beater amid a swarm of fans is absolutely nuts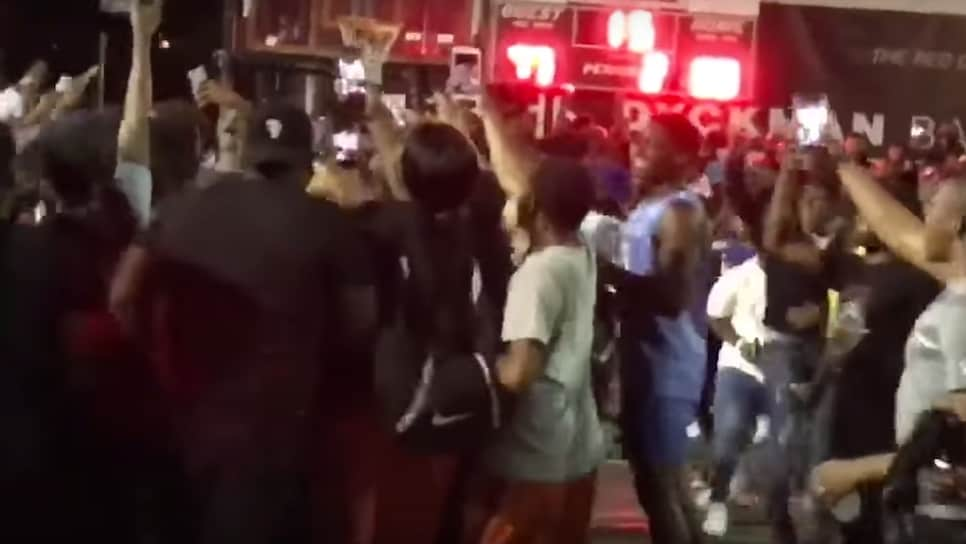 D'Angelo Russell has only been a member of the Brooklyn Nets for less than two months, but he took a big step towards endearing himself to NYC basketball fans on Wednesday night. Playing in an outdoor summer league game at Dyckman Park, Russell nailed a buzzer-beater to send his squad to an 80-77 win.
That in itself would create a cool highlight, but the way the crowd reacted is what made Russell's shot stand out so much. As he dribbled up the court, fans rushed in behind him -- a la the way the crowd followed Tiger Woods up the 18th fairway at St. Andrews at the 2000 British Open -- as if they knew Russell would deliver in the clutch. And when he did, bedlam ensued. Check it out:
Congrats, D'Angelo, but you better enjoy the success while you can. At 750-to-1 odds to claim the NBA title according to Vegasinsider.com winning just 20 games last season, the Nets are expected to be the league's worst team. Again.