The Loop
This college golfer is fighting for more than just a roster spot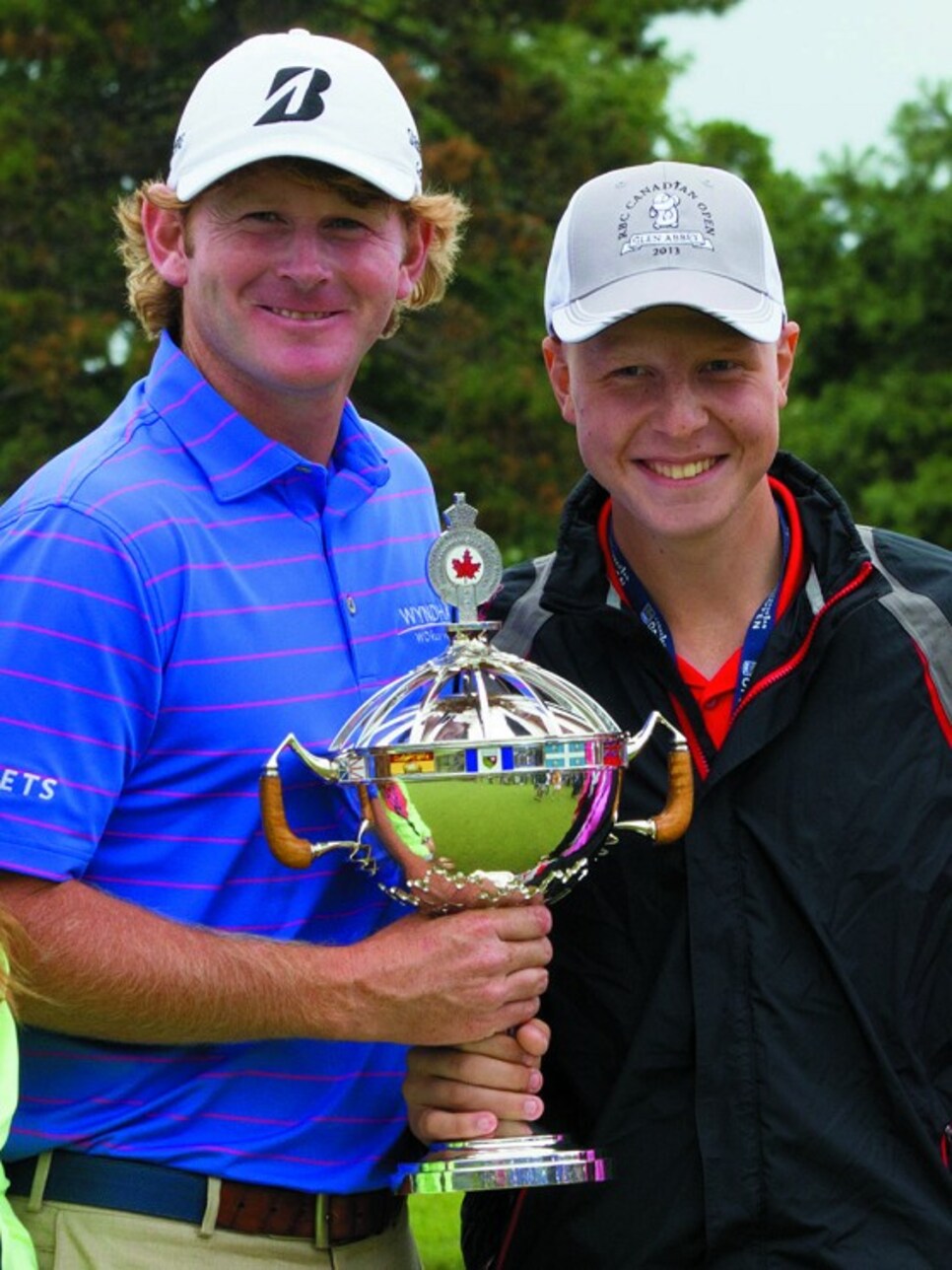 Most sophomore golfers on college teams have similar challenges -- making the traveling team for tournaments, figuring out the right balance between game and school.
Dustin Barr's is much more formidable. Barr is fighting a recurrence of Ewing's Sarcoma, a rare cancer that first manifested as tumors in his pancreas and hip when he was 17. A promising junior player from Thunder Bay, Ontario, Barr fought off the cancer with surgery and intensive chemotherapy and resumed his career, moving down to Orlando to train at the Core Golf Academy, where fellow Canadian Sean Foley is based. Barr won a Future Collegians World Tour event at Saddlebrook in 2015, and joined Thomas University's golf team as a 20-year-old freshman, where he playing in several events for the NAIA school in Thomasville, Ga.
But the cancer returned this year and spread to his lymph nodes, making a similar operation impossible. He's back home in Canada for treatment--and already planning another return to competitive golf. Friends and family have started a GoFundMe campaign to raise $50,000 to assemble a team of doctors to formulate a new treatment plan.
It's hard to make it to the PGA Tour, but if Barr gets back to playing and fights his way into the big show, not many players would be easier to root for. If you would like to help Barr and his family, you can donate to his cause here.