The Loop
This collection of Bobby Jones-inspired whiskies is anything but amateur
Golf and whiskey go together like apple and pie. From St. Andrews to Sweetens Cove. From single malt scotch to straight bourbon and back again, the relationship is as symbiotic as that of club and ball. That might sound a little corny to you, but after just one dram of The Clover—a new trio of single barrel whiskies inspired by the late, great Bobby Jones—something tells us you'll be penning saccharine odes of your own.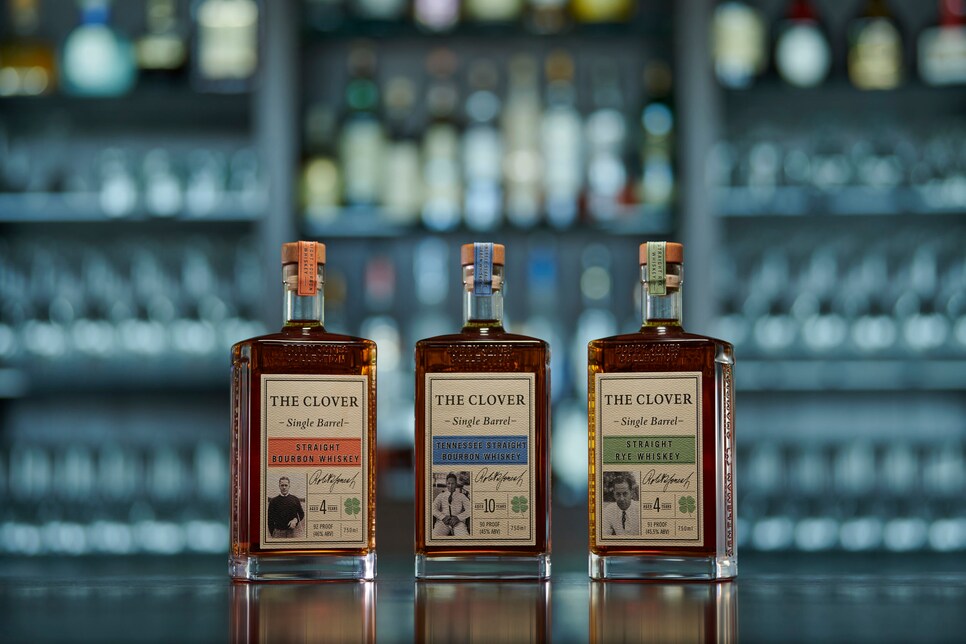 Named after the four-leaf medallion Jones would wear during every round for good luck, The Clover also doffs its cap to Jones' habit of having three fingers of whiskey after every competitive round. A tradition, we might add, that served Jones pretty well over the years, racking up 13 major victories and the OG Grand Slam all before the age of 28 (and all as an amateur.) Your results may vary, but it's not like a little whiskey is going to make your game any worse.
The Clover collection features three expressions—a straight bourbon, and straight Tennessee whiskey, and a straight rye—each offering their own distinct twist on Jones' sipping legacy. The bourbon is smooth and sweet, with just a hint of citrus to balance things out, while the Tennessee offers a touch of that Lincoln County tang. The straight rye, meanwhile, uses a classic "high rye" recipe for an aromatic mixture of sugar and spice . . . lots and lots of spice.
The bourbon and rye both retail for $49.95, while the Tennessee whiskey—the oldest of the bunch, aged 10 years—goes for $69.95. Pick your poison or just grab the whole collection. It's never too early to start stocking up for the Masters, after all.