The Loop
This backyard Wrigley Field replica is a Wiffle Ball paradise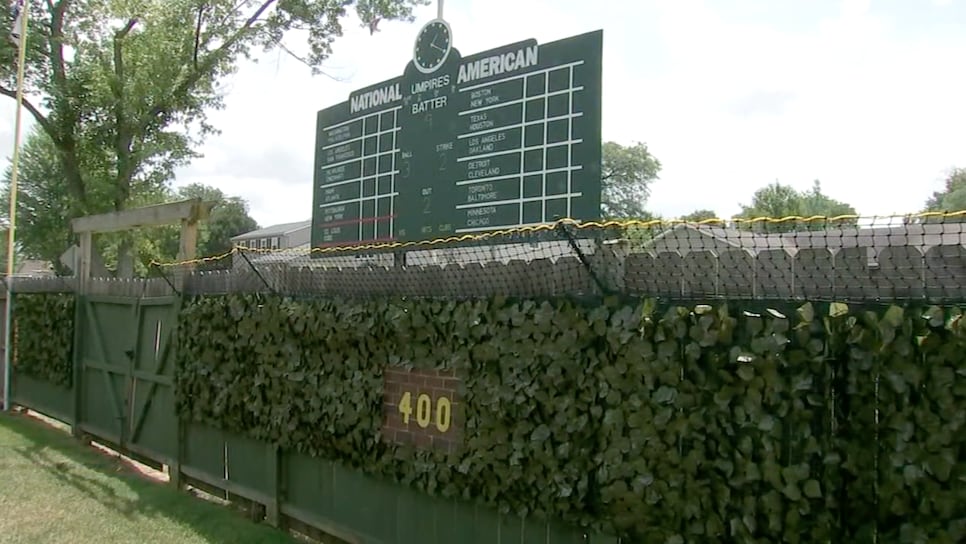 Is there anything better than playing Wiffle Ball as a kid? Especially during summer break? You eat, sleep, and play Wiffle Ball. That's it. What an existence. But one high school kid managed to make it even better.
Kudos to D.J. Dick for having a cool name and for building a replica of Wrigley Field in his backyard on his parents' dime.
"I just started it, it was a spot for me and my friends to come back here and play every summer," D.J. told ABC7 Chicago. "And this summer with everything and quarantine and COVID-19, I thought I could just make it into something that I really wanted to, cuz I've been a Cubs fan my whole life."
And now the 16-year-old from Palatine, Ill., has fans of his own for the personal field of dreams he created. Seriously, check this setup out.
It's so good you can practically hear Harry Caray singing "Take me out to the ball game." D.J.'s got fake ivy, that old-fashioned scoreboard, foul poles with flags, an on-deck circle, and even lights for late games. It's a wonder his parents can get him to come inside at night.
"Our neighbors have been great about it," D.J.'s dad, David, told ABC7 Chicago. "D.J. and his friends will play out here until about 10, 10:30 at night with the lights shining and all of our neighbors will come and watch when they can. And some of them even come in and play. So it's been very communal in terms of how everybody approaches the field itself."
Of course, that's not surprising to hear at all. If you build it, they will come.