The Loop
This 8th grader should leave this gym and head straight to the NBA after this vicious slam dunk
Projecting "the next big thing" at a young age is a tricky task in any sport. For every LeBron James there is a Sebastian Telfair, for every Tiger Woods a Ty Tryon. With that being said, I'm ready to declare that this 8th grade basketball player is at least ready for high school, and possibly even the NBA, after watching this vicious slam dunk.
The video was captured by former NFL Network reporter Kara Henderson, who made sure to whip out her phone to catch this kid barreling down the lane looking like a man amongst boys:
Goodness gracious, that was ferocious. Hard to blame these defenders for just staying out of the way but also making it look like they gave effort: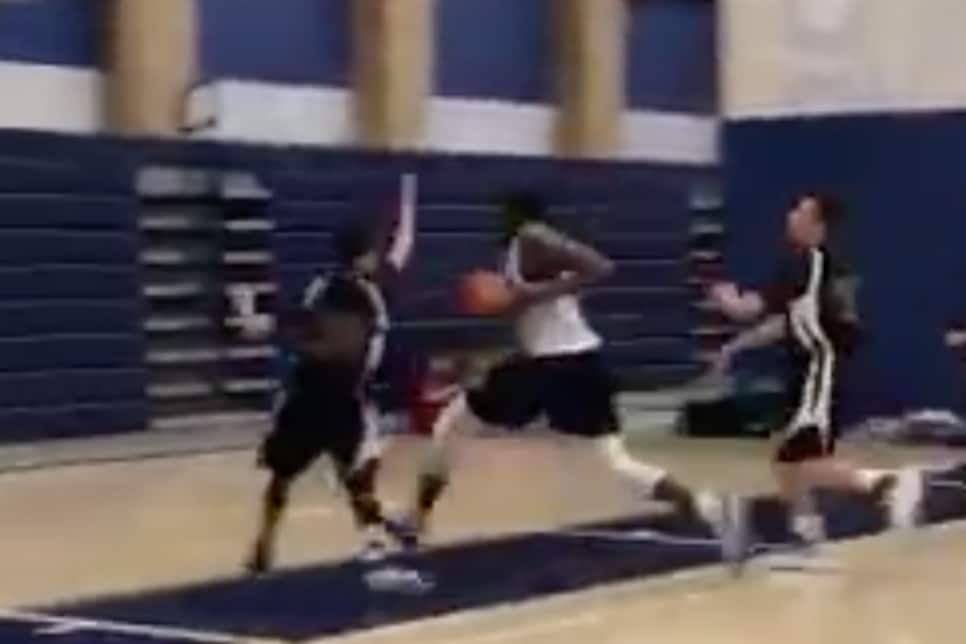 Savvy move. Coach can't call you out if you at least tried to get a hand up. Wish I could say the same about Kevin Love.