Equipment
These Bettinardi putters the Philadelphia Eagles received for their Super Bowl title are insane!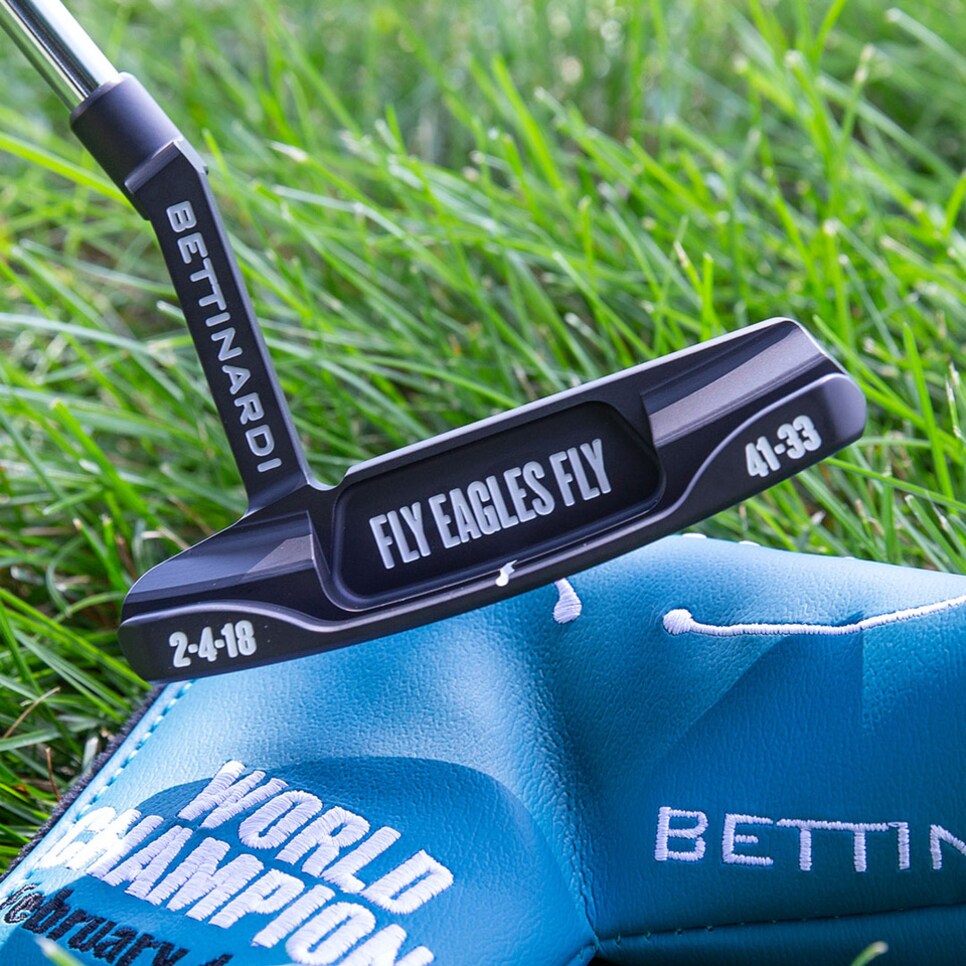 The NFL season kicks off tonight with the defending Super Bowl champion Philadelphia Eagles taking on the Atlanta Falcons in Philadelphia. Although the game marks the start of a new season, it's also one final opportunity for Eagles fans to bask in the glow of their championship season one more time.
To help mark the occasion, Bettinardi Golf—at the request of the Eagles—has produced a limited edition Bettinardi BB1 blade putter. The BB1 is milled from soft carbon steel and features the company's flymill face and black PVD finish. The putter weighs 355 grams and has 3 degrees of loft and a Lamkin Deep Etch grip.
That said, no one is going to notice the specs. It's the customization of the club that garners the attention. The putter features engravings honoring Philly's first Super Bowl title with the date and 41-33 final score on the bumpers. In the pocket is the team's "Fly Eagles Fly" mantra. "World Champions" with the Eagles logo is on the sole. Perhaps the most fun aspect is the special leather putter cover with the "Philly Special" play that won the game detailed on it. The putter costs $400 and will be available in select Philadelphia Bettinardi retailers and specialty accounts. The Eagles were presented with putters on Tuesday.
"The idea grew from when we did commemorative putters for the Cubs [after their 2016 World Series title]," said company founder Bob Bettinardi. "That was a fun project, and the Cubs really loved it. We know the Eagles have some golf fanatics, especially Coach Pederson and their win in the Super Bowl was a great story. Really, it's just kind of a neat thing for our brand to be associated with champions."
A championship the Eagles will relish in for one more night before getting on with the task of defending their title. Fly Eagles Fly, indeed.