Equipment
These putters the Chicago Cubs received for their World Series win are insane!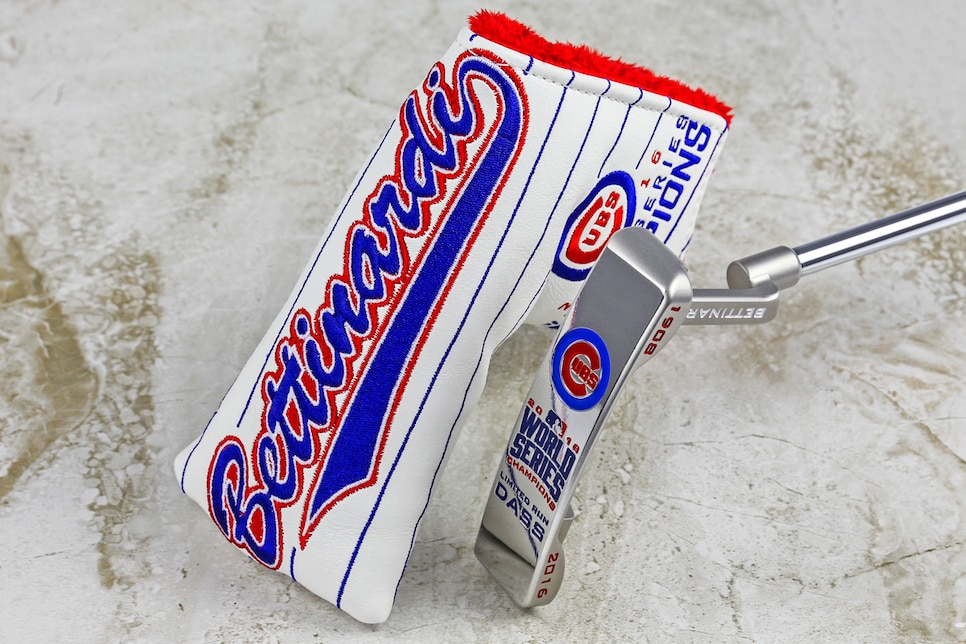 Yesterday at Wrigley Field, the Chicago Cubs continued to reap the spoils of their World Series win last season, except this time it wasn't raising a banner or slipping a championship ring on their fingers. Instead, the Cubbies (including players, manager, coaches and top front office staff) received custom-fitted commemorative putters from Tinley Park, Ill.-based Bettinardi Golf.
Company founder Bob Bettinardi and his son, Sam, handed out the putters—which were fit to each individual about a month ago inside the Wrigley Field clubhouse by Bettinardi's team—to the players prior to the game. The offering continues Bettinardi's tradition of producing commemorative models for the city's championship teams, having made putters for the 2005 Chicago White Sox and 2010 Chicago Blackhawks.
The putters are a limited-edition DASS model with the Chicago Cubs logo and 2016 World Series Champions stamped on the sole. The back cavity has a simple blue W and the rear bumpers have 1908 and 2016 in red paintfill. The headover is a striking replica of the Cubs' home white pinstriped uniforms, complete with Cubs logo in blue and red.
Although not all of the Cubs play golf, many do, including pitchers Jake Arrieta, Jon Lester and Kyle Hendricks, who has some golf history behind him. Hendricks, a 4-handicapper, once shot 73 as a teenager playing alongside Rory Sabbatini in a pro-am, and his father, John, was a teaching professional in Southern California who played in the 1991 PGA Championship at Crooked Stick G.C.
"The players were extremely thankful and couldn't believe we make all our putters only 50 minutes away," said Sam Bettinardi. "A lot of them expressed interest in coming to the studio after we handed out the putters."
Which means, like most golfers, the Cubs know they'll only be in love with a putter for only so long.