News
These are possibly the two greatest combined putts you'll ever see in a PGA Tour playoff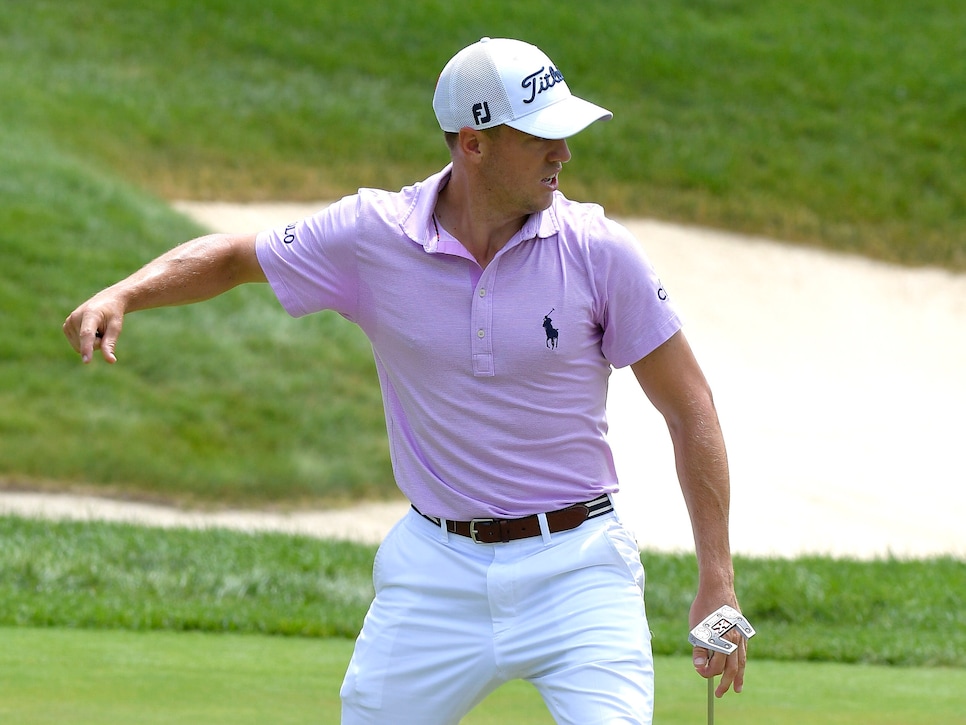 Justin Thomas reacts to his putt on the 18th green during a playoff during the final round of the Workday Charity Open.
Stan Badz
We needed this post, if only to have it archived for posterity. Because there may not have been two better putts in a PGA Tour playoff than those dropped by Justin Thomas and Collin Morikawa on Sunday of the Workday Charity Open.
If only there had been the roars at Muirfield Village to go with them.
With 50 feet, nine inches—according to ShotLink—for a birdie putt on the first playoff hole, at 18, after he'd been in a tough spot with a sidehill lie on the second shot, Thomas stroked a curving putt that found the heart of the hole. In the silence of a setting without fans because of the coronavirus, Thomas's guteral scream of 'C'mon!" reverberated on the grounds.
So it was up to the tour rookie, Morikawa, who had 24 feet above the hole after a solid second shot from the right fairway bunker.
Morikawa's roll drifted nearly too far to the left before topping into the side of the cup for a birdie, a halve, and more extra play.
Seventy-four feet, nine inches—the total distance of the two putts made. Even as sophisticated as the stats are now, we may never know if those are the two longest combined putts in a playoff, but the trivia doesn't matter. It was tremendous—if eerily quiet—theater.
Unfortiunately, the tournament ended rather anticlimatically, when Morikawa needed only a par on the third extra hole after Thomas drove behind a tree.