News
There is no formula for a breakthrough PGA Tour win. Just ask Satoshi Kodaira and Luke List
Photo By: Tyler Lecka/Getty Images
Winning breeds winning. That was the mantra Jack Nicklaus operated by during the prime of his career. The trick is getting started, and there is no single road map that gets a player on the right path.
Ask Satoshi Kodaira, who tried to get through the PGA Tour's Qualifying Tournament in 2014, played a few Web.com Tour events but then retreated to his native Japan, where he started finding some success. Two of his six victories on the Japan Tour came just last year, when he also made the cut in the U.S. Open and PGA Championship.
"This is a stage I've been dreaming about, and to have an opportunity to play full-time on the PGA Tour is a dream come true," Kodaira said, readily accepting membership and the two-year exemption that comes with the victory.
The Tokyo native received a sponsor exemption into the event because he is ranked among the top 50 in the world. That status also gave him a berth in the Masters a week earlier, where he finished T-28 in his debut at Augusta National.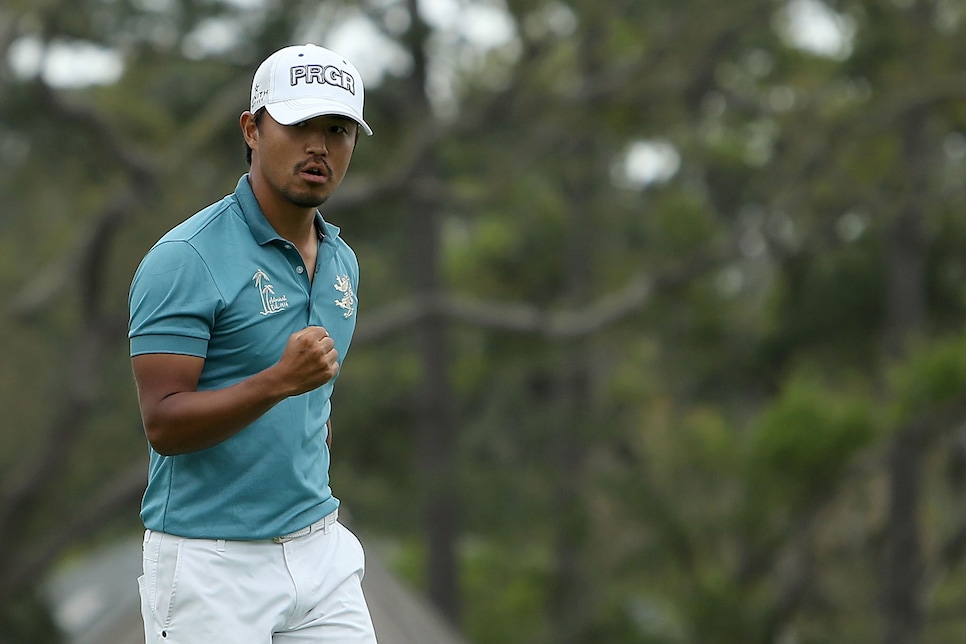 Though he hadn't recorded a top-10 finish previously in a tour event, that hardly mattered Sunday when he began the day six strokes behind third-round leader Ian Poulter and five back of Kim. Despite the gusting winds, Kodaira posted a closing 66 and 12-under 272 total, and then watched Kim, Poulter and Luke List struggle coming home.
Winning wasn't even his primary thought entering the final round. "I was thinking mostly of getting into the top-10 so I could play next week," Kodaira admitted. Then he offered another admission. "To win this quickly is a big surprise to me."
Kodaira, who shot a tournament-low 63 in the second round, became the sixth straight winner at Harbour Town to start from at least three shots behind on the final day. The victory will make him the 27th-ranked player in the world come Monday morning when the newest World Ranking is officially released.
He seems to have taken the road less traveled to arrive at this place. But perhaps not. Winning breeds winning, no matter where it occurs.
It's difficult to win on the PGA Tour. Just ask Phil Mickelson, Rory McIlroy, Jason Day, Paul Casey or Poulter, all who ended victory droughts of various lengths this season despite having levels of talent that would seem to prevent them from such extended streaks. But the truth is, winning on any tour demands excellence.
So Kodaira is a surprise. Then again, he is not.
While Japan's latest sensation revels in his accomplishment, at the other end of the spectrum sits a talented player like Luke List, who tied for third and still seeks his first victory after 109 PGA Tour starts. He began the final round just a stroke behind Poulter, but his up-and-down day in winds blowing 20-25 miles per hour wasn't the recipe required for victory.
After a third-round 67, List was asked about his chance to break his maiden. "You hear a lot of greats talking about keep knocking on the door," said the 33-year-old Vanderbilt graduate. "I feel for me, whether it's tomorrow or next week, I feel like it's going to happen. I'm playing too well for it not to. I'm just going to keep that attitude."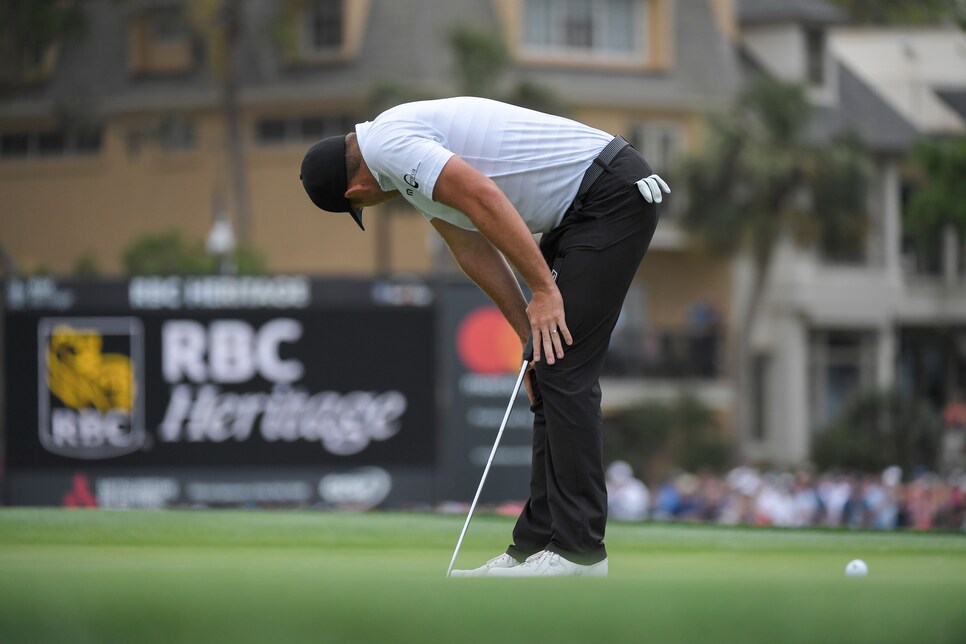 List, who closed with a one-over 72 while battling an illness, had a chance to join the playoff, but a 10-foot birdie putt wouldn't go down. It was the third time this season he knocked on the door but didn't bust it down, after a second-place finish at the Honda Classic in March and a T-5 at the CJ Cup @ Nine Bridges last fall.
What does it take to break through? A key putt at the right time? A bit of luck? Maybe a lot of luck? Timing? The answer for Kodaira was his ball striking. He topped the field by +1.514 in strokes gained/approach-the-green by leading in proximity to the hole, averaging 29 feet, 6 inches—six feet closer than the field average.
A winner of one Web.com Tour title, the 2012 South Georgia Classic, List is still searching for success at the highest level.
"Hopefully next week," List replied to a question about when his time might come. "I'm getting better each opportunity. And I feel like my game has risen to the point where I expect to contend every week. So it's going to happen."
If he maintains this form, you have to think he's right. But there are no guarantees, even if a player feels ready. Meanwhile, a guy with hopes of a top-10 finish has added an iconic plaid jacket to his wardrobe for winning at Hilton Head.
When Sam Saunders grabbed the early lead at the Genesis Open in February, folks wondered what his grandfather, Arnold Palmer, might say to him. Said Saunders: "He'd say, it's about time you started winning some tournaments."
And he expected to win, too. So did Beau Hossler before Poulter pilfered the Houston Open from him. Every good player expects to win. If they didn't, there really would be no point in competing.
How one gets started isn't easily prescribed.
Back to Nicklaus, who had an answer for his players on the U.S. Ryder Cup team that lost to Europe at Nicklaus' Muirfield Village Golf Club in 1987. The Americans continually lost the 18th hole that week, and Nicklaus, for their own good, challenged them to look inside themselves, figure out what works in their games, what doesn't, and then play to their strengths when they are in contention. Among the players who responded to the advice were Curtis Strange, who won consecutive U.S. Open titles in 1988 and '89, and the late Payne Stewart, who won three majors, including two U.S. Opens.
Even if his previous wins occurred on the Japan Tour, Satoshi Kodaira had been there, had figured some things out about himself, about what works. And he is there again.
It's a surprise, but it isn't.