News
Six straight weeks competing on the PGA Tour finally takes its toll on Ian Poulter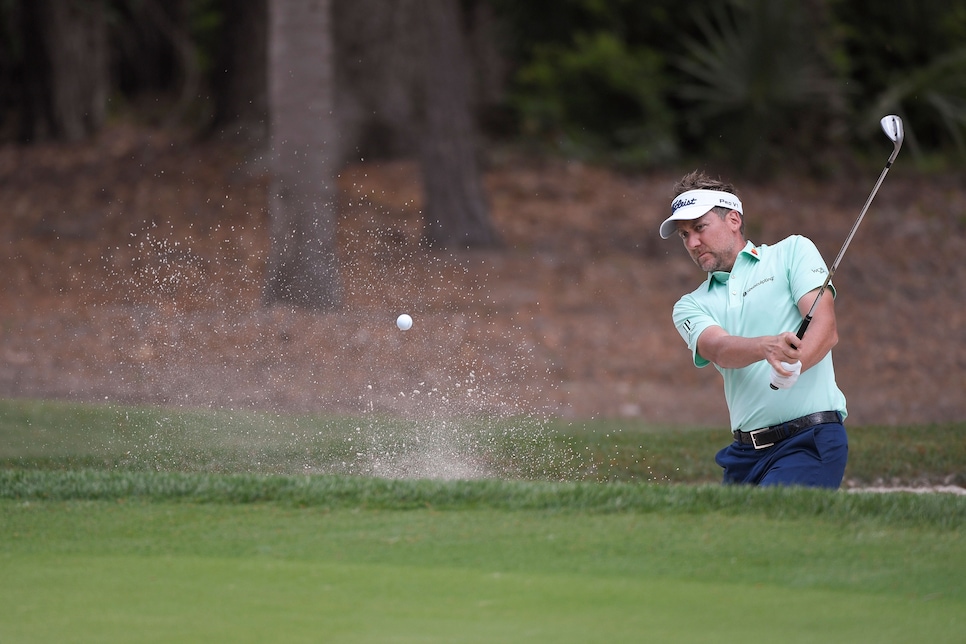 It didn't really matter how Sunday shook out at the RBC Heritage. That Ian Poulter found himself atop the leader board entering the final round at Harbour Town was an impressive accomplishment. The 42-year-old Englishman, on a mission to qualify for last week's Masters, was making his six straight PGA Tour start. Having accomplished his goal when he won at the Houston Open the week prior to Augusta, and after a T-44 in the year's first major, no one would have held it against him if he chose to pass on playing in Hilton Head.
Still, Poulter showed up in South Carolina and with rounds of 69-64-67 appeared poised to build on his career renaissance. Until, that is, he finally ran out of gas on Sunday.
After a birdie on the ninth hole to turn in one under for the day, Poulter bogeyed five of the next eight holes on Harbour Town's inward nine, falling from off the lead to an eventual T-7 finish.
The night before Poulter joked about his long stretch of play, hinting that exhaustion frequently would have already set in by then. "I'm surprised I'm still awake, to be honest. Normally after three I'm begging for a week off," he joked on Saturday.
Poulter hadn't made a bogey since the 10th hole of the first round until finally losing a shot on the second hole Sunday. It was a stretch of 47 holes without a bogey that was reminiscent of the 49-hole bogey-free streak he posted en route to his win at Houston, his first worldwide win since 2012 and just his third PGA Tour title.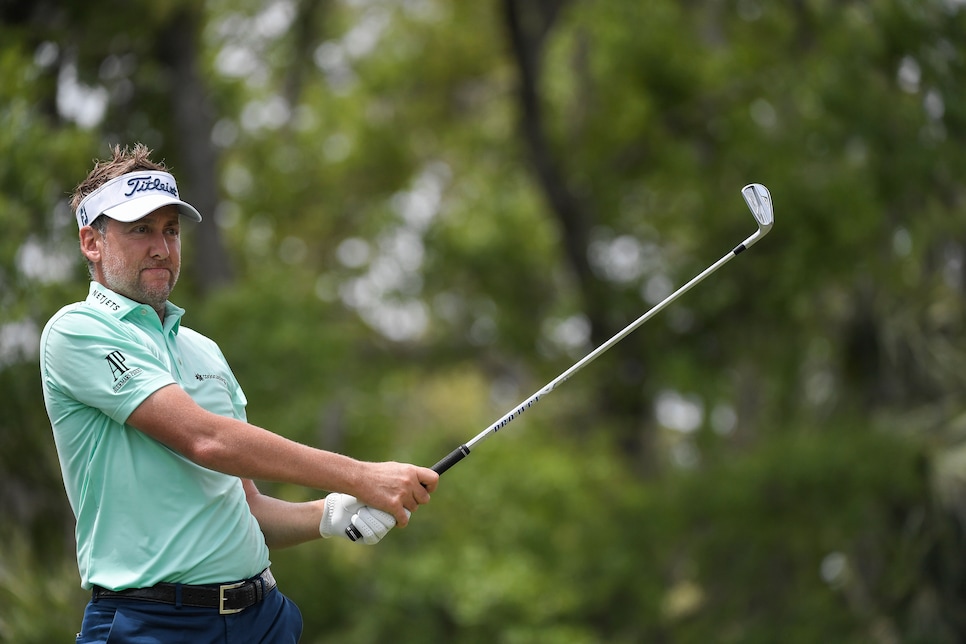 This was the fourth time Poulter has held at least a share of a 54-hole lead on the PGA Tour, but has failed to convert any into wins.
Poulter will be taking a well-earned break. During that time, he can proudly look back on his play this spring and where he stands competitively compared to just a year ago. Entering Hilton Head in 2017, Poulter was ranked No. 210. This year he was 31st and has the ability to pick and choose his starts again after playing the last 18 months anxious just to keep his playing status on the PGA Tour.
"It's a position I really haven't been in for the last couple of years, and it's been difficult," Poulter said on Saturday. "I've always kind of been in a good position for a long time. And it's been nice to plan schedules, work out where you're playing, what you're doing, with the family going. So to have that kind of fresh in my mind, knowing I know where they're going, knowing where I'm going to go, it kind of fills the tank up full of fuel again. I feel pretty good."