The Loop
The wild gambling legal battle surrounding Tommy Fleetwood at the British Open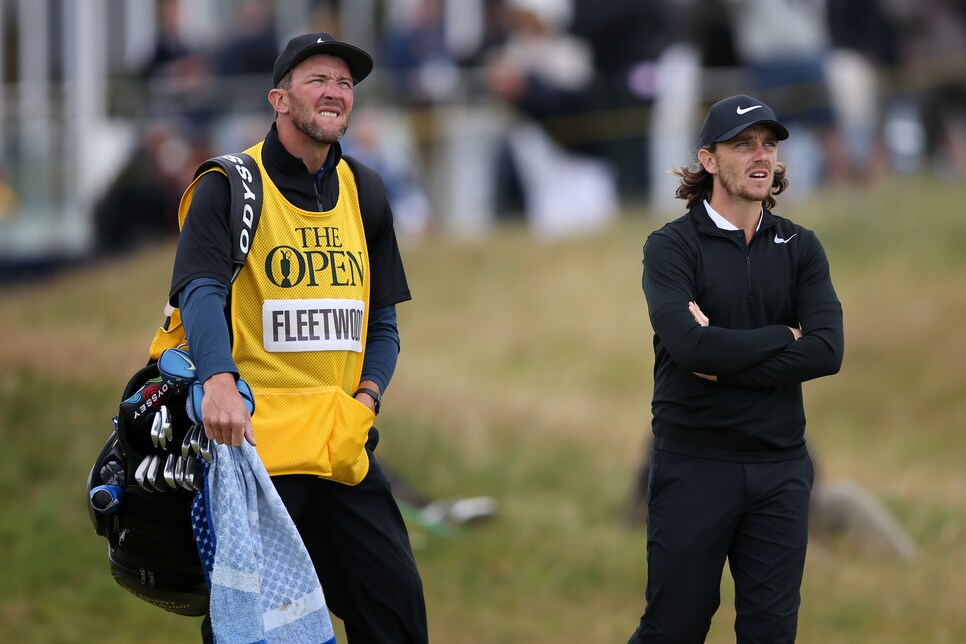 SOUTHPORT, England -- By the eve of the 146th British Open, so many people were wagering on Tommy Fleetwood that he was tied for the tournament's second-lowest odds (16/1) at local gambling parlors. But it was one bet from a decade ago that graced the cover of the local paper.
On Thursday, the Southport Champion detailed the story of a man who placed a large wager on Fleetwood long before he became one of the world's best players. John Murray liked what he saw from a 15-year-old Fleetwood so much in 2007 that he went to popular bookmaker William Hill and proposed a bet: Before the end of 2017, Fleetwood would win "an open championship on the PGA Tour."
William Hill agreed to give Murray 66-to-1 odds on the bet of £500. That would mean a return of £33,000 (or about $43,000) if Fleetwood ever came through, but here's where things get tricky. Murray already thinks Fleetwood has.
Murray, who has obviously held onto the betting slip for all these years, claims any tournament that was "open" to PGA Tour pros should count. Fleetwood won the Kazakhstan Open in 2011, which is technically open to anyone who wants to play in Kazakhstan. And more recently, he has two European Tour wins this year, the Abu Dhabi Championship and the French Open. But William Hill asserts the bet was only for The Open Championship. Yet another case of the naming of golf's oldest tournament causing problems.
"Mr. Murray has since presented his bet to William Hill who have refused to settle the bet," Murray's legal firm told the Champion. "They argue that the bet was in respect of The Open Championship and and not any other. Mr. Murray argues that winning 'an open golf championship' referred to Mr. Fleetwood attaining first place in any championship which was open to all pro golfers on the PGA Tour."
Murray also argues that if the bet was only for The Open, then the 66-to-1 odds were ridiculous. And he has a point. In 2014, Rory McIlroy's dad famously hit on a 10-year-old bet he'd made on his 15-year-old son to win the Open. Gerry McIlroy had been given 500-to-1 odds (Remember, Fleetwood only fetched 66/1) on a £400 wager so he and three friends made £200,000 (About $350,000 at the time) when Rory won at Hoylake.
However, so far, the bookmaker is winning this legal battle. Murray continues to fight for what he thinks he's owed, but the Independent Betting Adjudication Service has sided with William Hill.
Of course, Fleetwood could settle this matter for good if he lives up to his lofty expectations this week. But an opening 76 was deflating for the hometown favorite. And probably even more so for the Fleetwood fan who is quickly running out of time to cash in on the bet of a lifetime.