Each month, we have a star on the cover, and when we meet with them for a shoot, the thing that we're usually asking them about first is instruction. After a year of getting to pick some of the best golf-minds in the world, here are the cover stories from 2018. From how to warm up to how to gain distance without losing accuracy, you'll find something in here that will make a difference in your game.
Learn to smash it off the tee and then stick it close on your approach shots. Rickie Fowler says, "To pitch it on, take a stance that's narrow and slightly open (below). Having the feet close together helps limit lower-body movement for better contact. And standing open encourages a slight out-to-in path, which adds height to the shot so you can hold the green."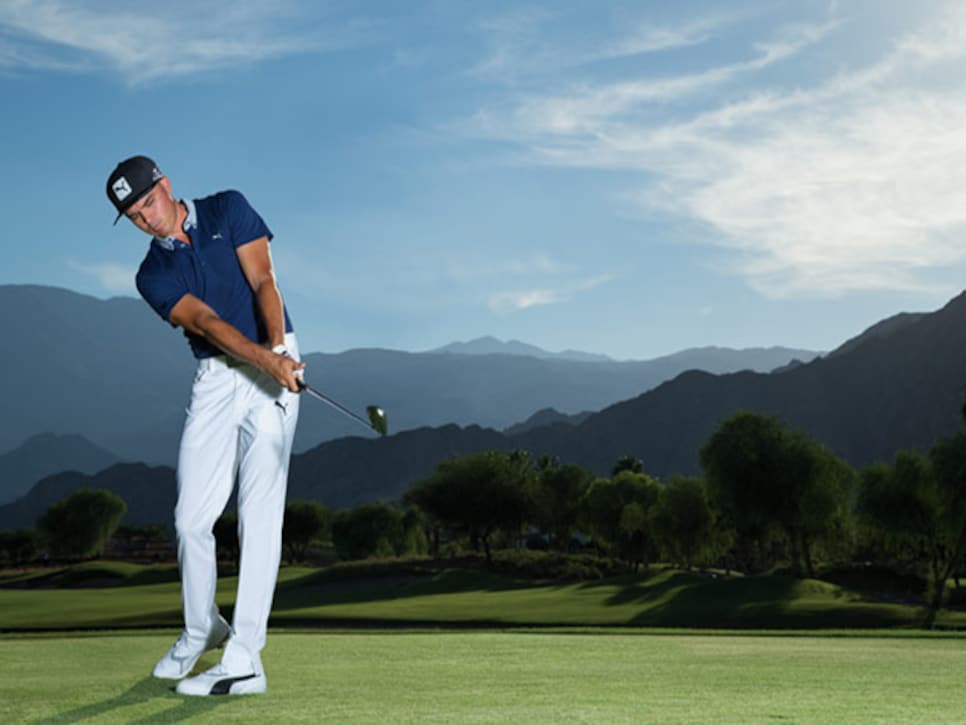 Jim McLean analyzes Woods' new move, the swing that ultimately led Tiger to his first win in five years. "If my math is right, this is the fifth major swing change we've seen from Tiger," McLean says. "I've seen guys change, but not nearly as often or with as much success as Tiger. And this swing looks pretty good."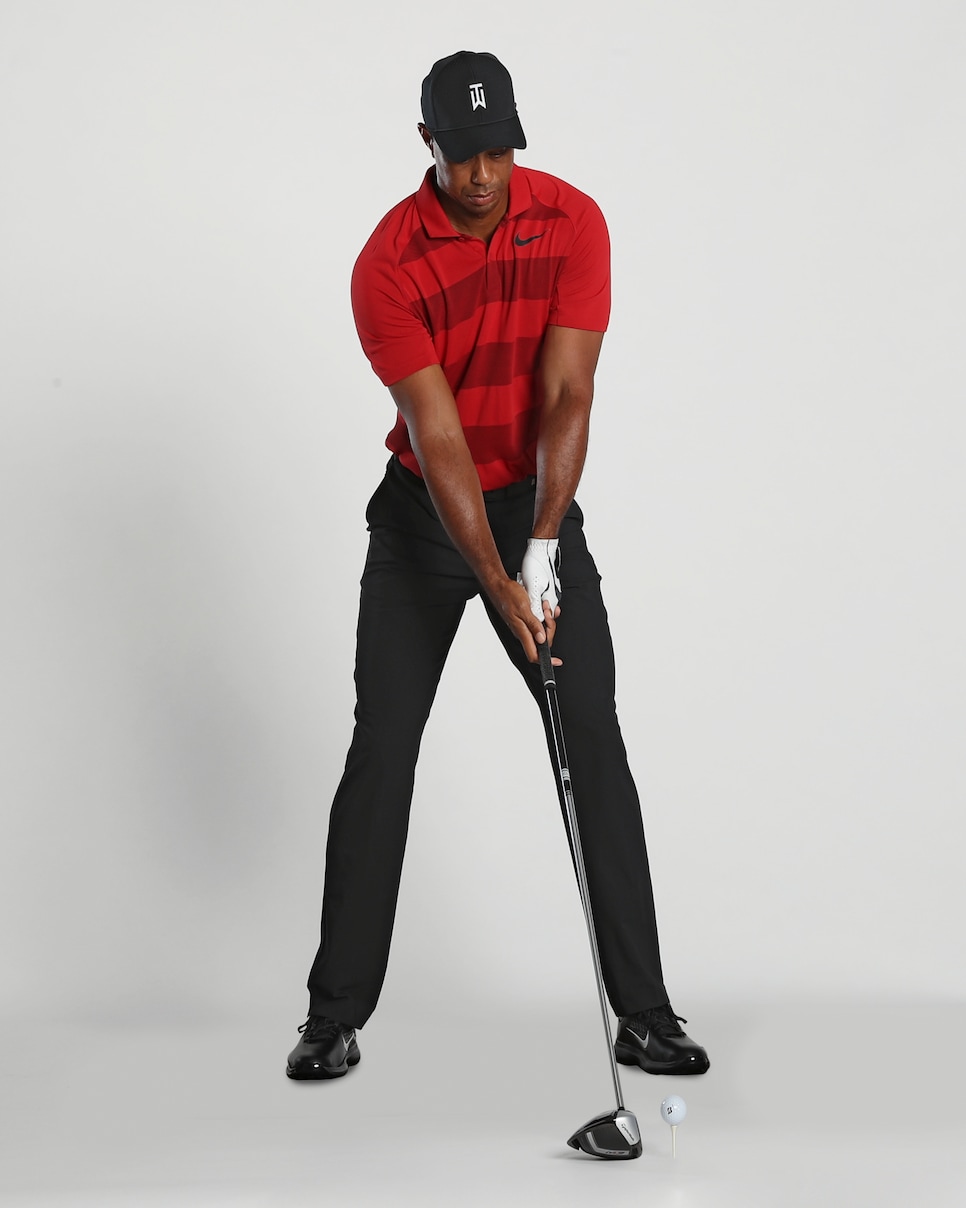 The Ryder Cup standout shares advice through the bag on how to hit any target, from any yardage. "I have one idiosyncrasy that helps my driving accuracy," says Fleetwood. "I grip down on the club. This makes it easier to control the clubface. I also play a driver that's 45 inches, a little shorter than standard. Again, shorter equals straighter. However, those two things also hurt distance."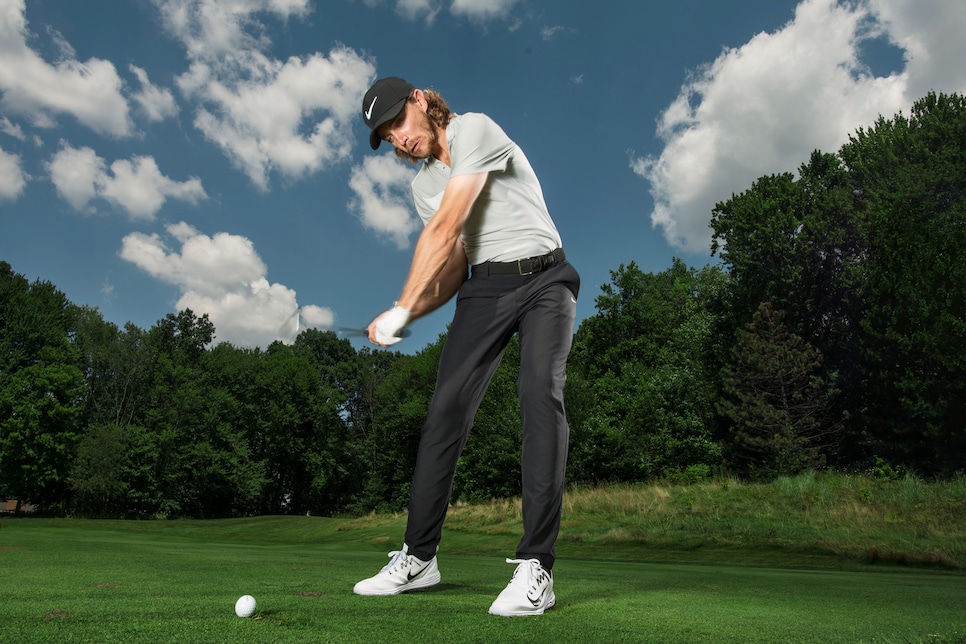 Schauffele isn't the biggest guy on tour—but he's still plenty long off the tee. He shares the secrets to his distance. "Remember a few years ago when Tiger said his glutes shut off? I know he wasn't kidding because when I reach the top of my swing, like Tiger, I want to feel my right glute muscles firing," says Schauffele. "You don't drift off the ball or simply turn away from the target if you want to crunch one—you load (above). And you'll know you're doing it right if the glutes on the trail side of your body are flexed."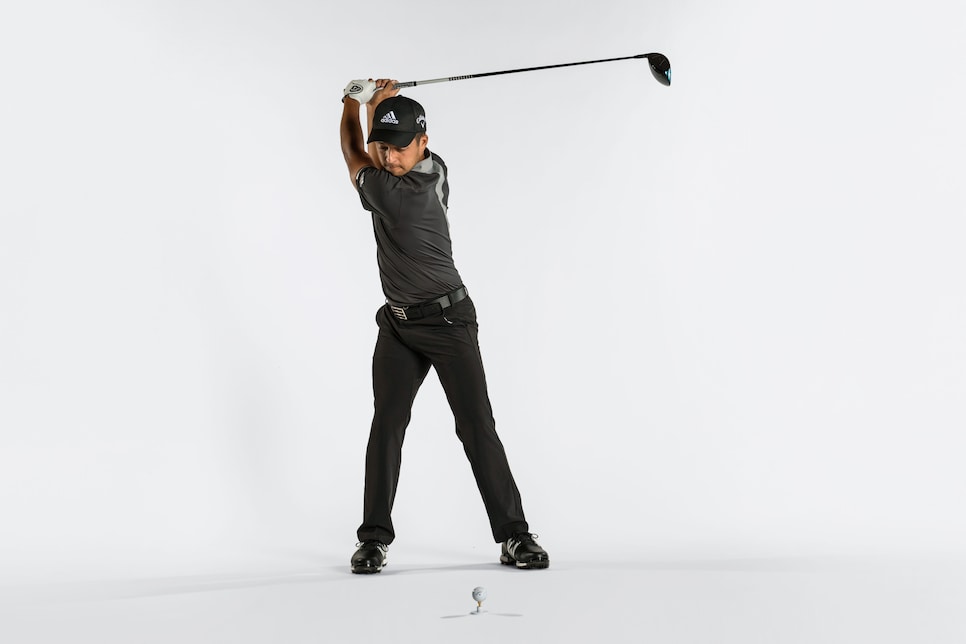 Breed's four steps to developing consistency and touch around the green. "The first skill to learn in the short game is swinging the grip end of the club to the left through impact," says Breed. "This might seem oddly simple, but it's absolutely critical. Swinging directly toward the target, which so many amateurs do, causes poor contact because the low point of the swing comes behind the ball. It also causes deceleration, because the club runs out of room going straight. Poor contact and deceleration are killers around the green."
Spieth says every great round starts with a great warmup. Spieth and his coach, Cameron McCormick, walk through the steps of the three-time major champ's pre-round routine. "Before I hit ball one, I dial in a feeling for the bottom of my swing," said Spieth. "Standing with my feet together, I lightly rock my lob wedge back and forth with the force of what would produce about a 20-yard shot. I swing until I see the sole of the wedge consistently bruising the turf. Even though I'm not making a shoulder turn or even hinging my wrists, the rhythm of this pendulum motion sets the tone for my full swing that day."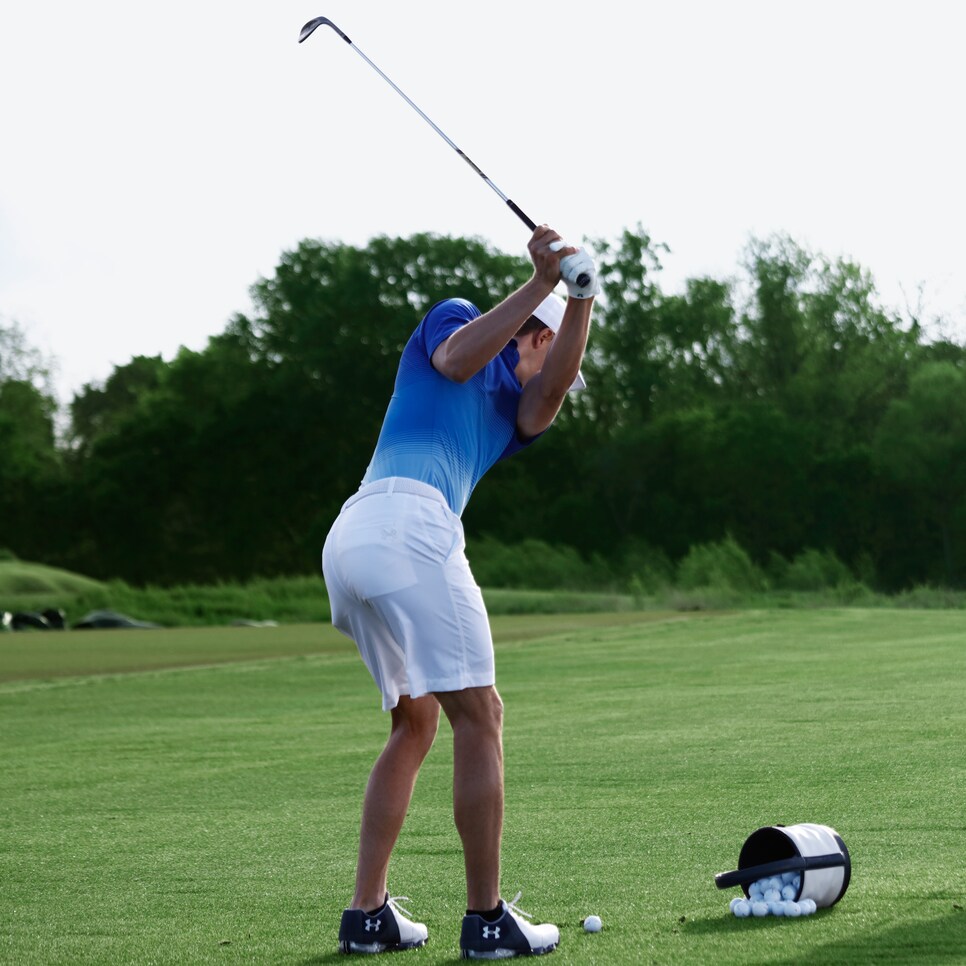 Photo by Walter Iooss Jr.
Explaining the long pause at the top, and everything else you can learn from Matsuyama's incredibly smooth swing. "I'm not trying to stop," Matsuyama says through a Japanese interpreter. "When I first came to the PGA Tour in 2013, everyone was hitting it a long way, so subconsciously my takeaway was getting faster, because I wanted to hit it farther. I wanted to slow down my backswing, and I think that's when I really noticed the pause."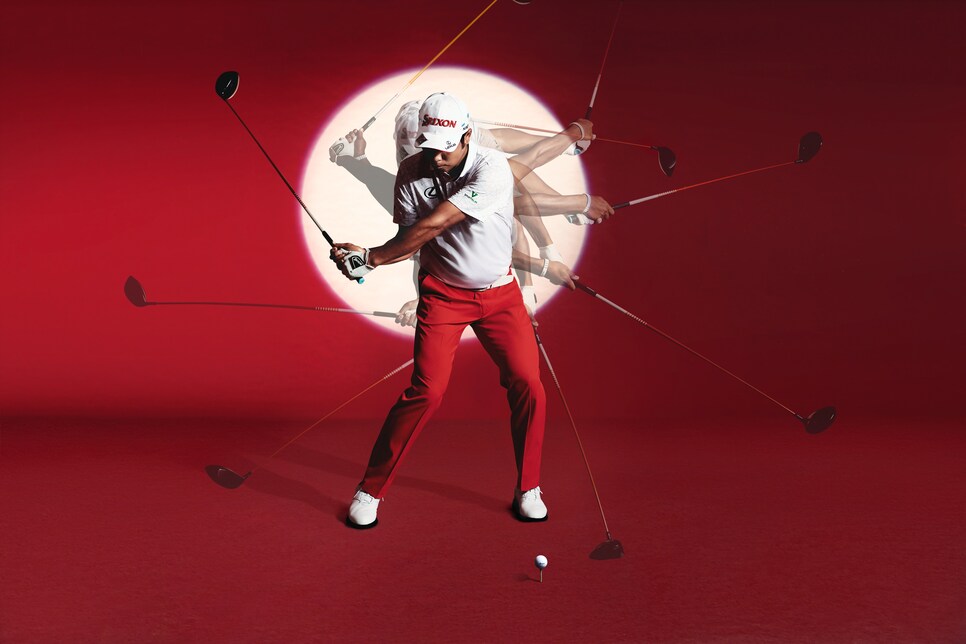 To play like a pro, you have to prepare like a pro. Thomas gives you a practice plan that's efficient and effective. "A big reason for my recent successes comes from the way my dad and my short-game coach, Matt Killen, analyze my performance so we can optimize my practice time," said Thomas. "They pore over my stats and identify the ones that matter most. For example, recently my dad noticed I was having trouble with approach shots from 50 to 75 yards and scrambling in the 20-to-30-yard zone. So we spent extra time on those types of shots. Makes sense, right?"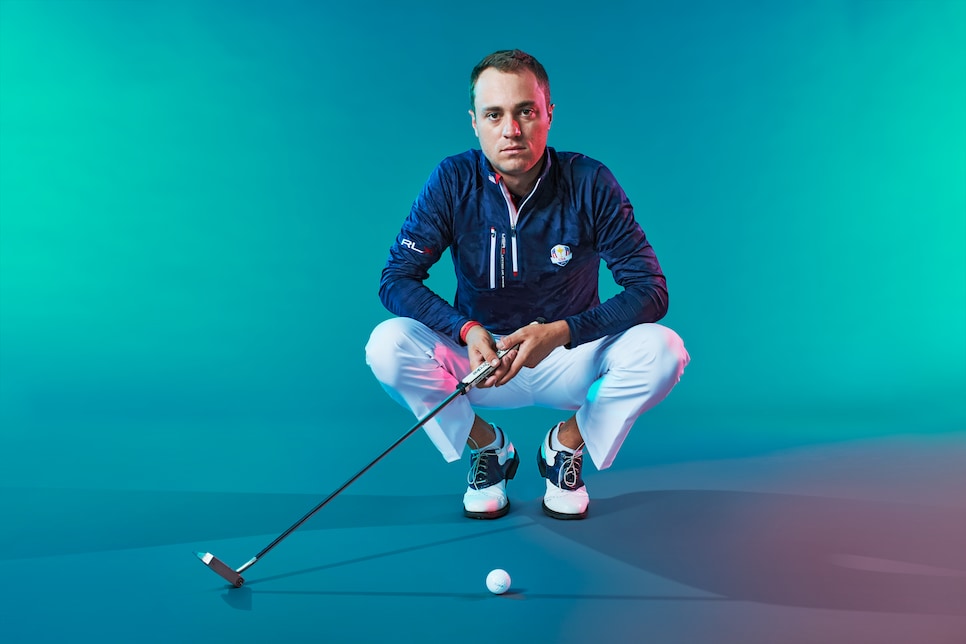 Rahm's key to setting up a birdie? Hitting a great drive. Rahm shares two necessary tips to crushing it down the middle of the fairway. "To start the downswing, I want to push into the ground with my legs, which lets me turn hard and left with my hips and then the upper body," said Rahm. "When I do this, it feels like the club is just being pulled into a great impact position."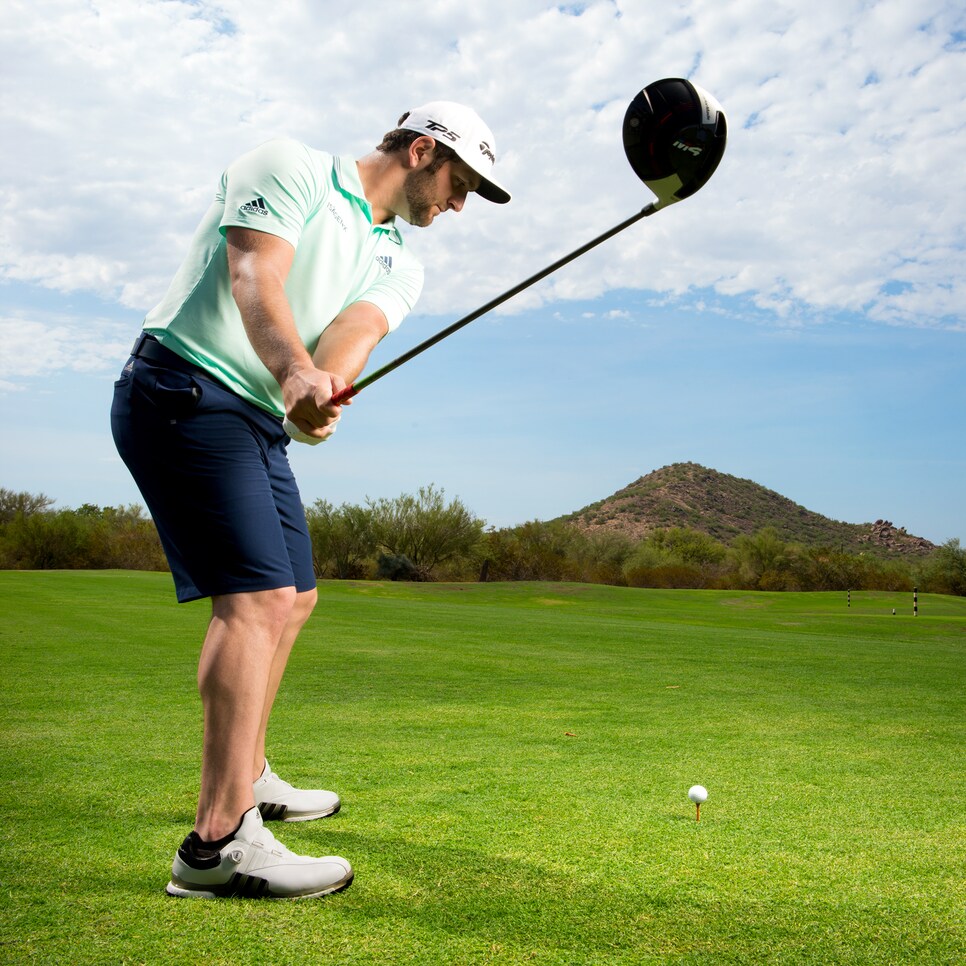 Champ already has a win in his rookie year on the PGA Tour, and part of the reason is because he's the longest guy on any tour. His instructor Sean Foley says there are two things to note about Champ's backswing. "Look at his right leg. He's really loaded into it without swaying off the ball," Foley says. "That's a good thing for anyone to copy."
Francesco got a full 20 yards longer off the tee. You can make gains like that, too. Here's how to do it without losing accuracy in the process. "In practice, I would consciously squat as I started down with the club," he says. "From there, it felt like I was jumping off my left foot, which fired the club into the ball with a lot of energy. I think that's where we're trying to go in the future—put that move in play."