The Loop
The tiger in that Baker Mayfield photo might actually be more famous than Baker Mayfield
Baker Mayfield had himself a day on Tuesday, starting bright and early with the announcement of his partnership with PSD Underwear, an underwear brand that has teamed up with multiple professional athletes and entertainers in recent years, including Kyrie Irving and Marshawn Lynch. Their latest partner is Mayfield, who showed off his new line beside a Rolls Royce and a tiger:
The Baker Mayfield collection of underwear has yet to drop, but we did get a quick glimpse of what's to come, including this odd pair of briefs featuring the No. 1 overall pick's jersey number front and center: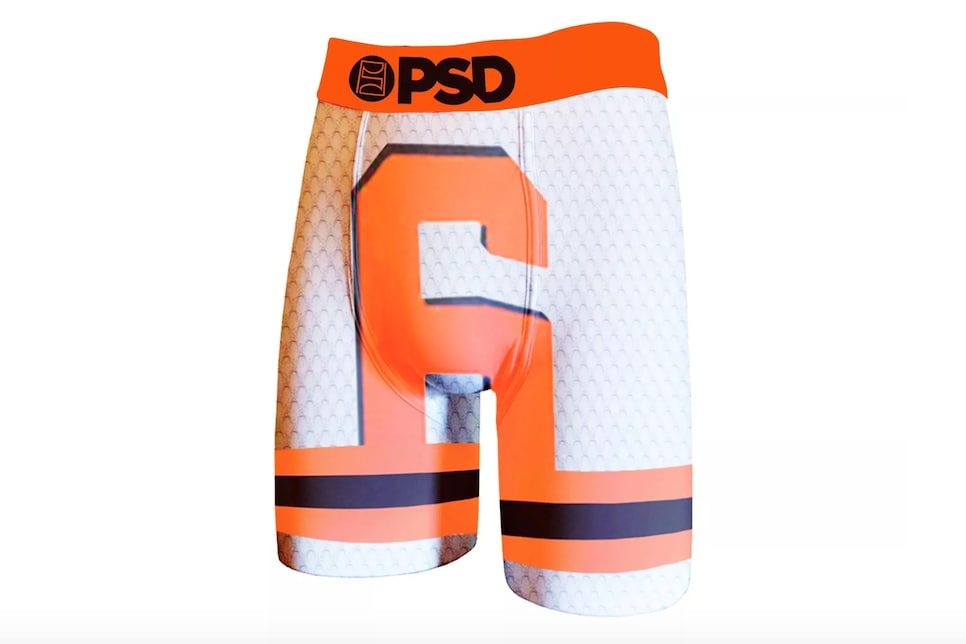 If you're interested in having a piece of Baker below the belt literally at all times, you can sign up for the mailing list here and get a free pair in the process. You should get them just in time for Baker to go off when he eventually gets the nod to start this season, in which case you're well within your rights to remove your pants, kick back and watch the game.
Later in the day, Baker stayed hot by impersonating Browns GM John Dorsey, a video that's garnered over 1.6 million views on Twitter, as there are early rumblings of Mayfield earning a best actor nomination at the Oscars:
Speaking of movies, perhaps the best revelation of Baker's banner day came from Darren Rovell (first time anyone's said that...kidding Darren!), who spoke to Mayfield's marketing agent Patrick Hayes about the viral Rolls Royce/tiger underwear photo. Hayes revealed that this wasn't just any tiger, but a tiger that might actually be more famous than Mayfield:
This photo includes a Heisman Trophy-winning No. 1 overall pick in the NFL Draft, who is also an incredibly polarizing figure that plays quarterback, and a Rolls Royce, and Mike Tyson's tiger may actually be the most high-profile thing featured. This is one of the premier celebrity animals in movie history we're talking about. Looks like, in addition to having a cannon for an arm and the ability to make plays both in and out of the pocket, the Baker is also a marketing genius already.