The Loop
The Tao of Augusta National: The opposing influences at golf's most powerful club
You won't start many arguments by saying Augusta National embodies Western ideals. Among its members count titans of capitalism, and the Masters is the greatest, most tightly run event in sports due to their aggregate resources. The winner's jacket is both the supreme symbol of individual achievement and the color of money.
However, walk the grounds with open eyes on an April afternoon and you notice currents that are very Eastern. The Chinese concept of yin and yang describes the harmony that results from opposite, complementary forces, to which it would seem the leadership of the club is highly attuned.
If the Western world is a never-ending march toward progress, Augusta National is selective about the innovations it embraces, and that's why the place is so magical. And so, we give you the Tao of Augusta National.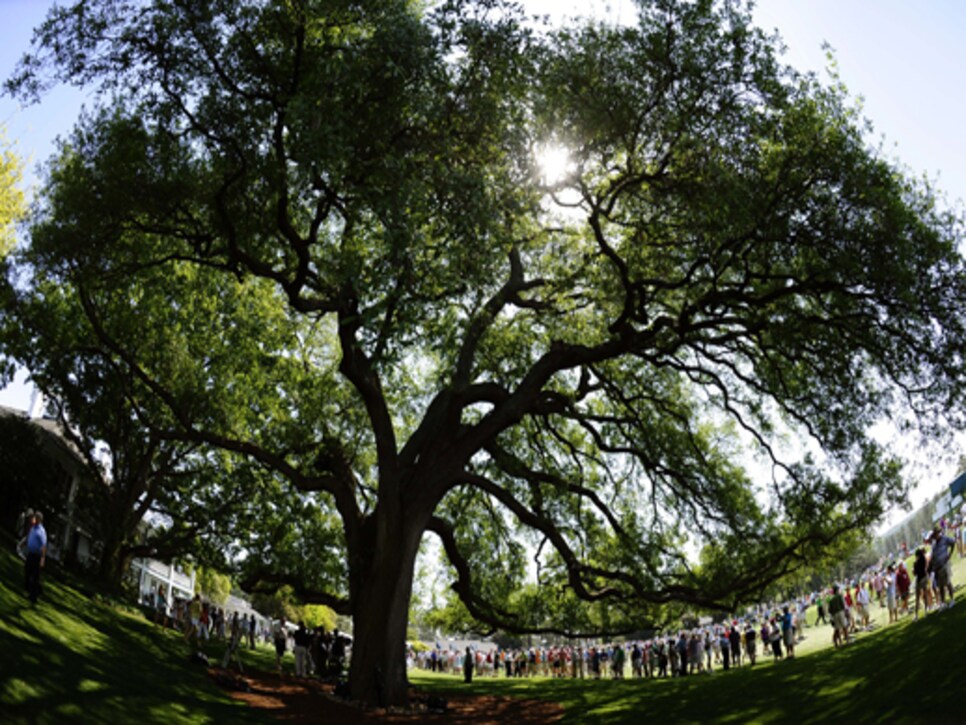 __Yin:__The Masters app for smartphones, which debuted in 2009, led the way for other tournaments to create similar apps.
__Yang:__It's still the only golf tournament where fans cannot bring their phones. As a result, the practice-round days when photos are permitted force people to buy that antiquated, single-app device called a "camera."
__Yin:It's the only major championship where winners receive a lifetime exemption into the field.
Yang: __It's the only major championship where people fret about breaking a rule -- like talking on a cell phone -- that can earn a lifetime expulsion.
__Yin:__The Subair system, the giant fans buried beneath the green complexes that suck out water or pump oxygen directly to the grass roots, is among the most technologically advanced in course agronomy.
__Yang:__To promote a serene aura, the vacuum cleaners in the clubhouse don't operate on electricity, but are of the old "Swiffer" style.
__Yin:__There is no prominent clock on clubgrounds, save the sundial dedicated to Bobby Jones.
__Yang:__Being one minute late is all it takes to lose one's place in the lunch reservation queue on the clubhouse veranda.
__Yin:__Members never take off their green blazers, even if the temperature and humidity soars. __
Yang: __There is no dress code for patrons, but at the end of a given day you can normally count on one hand the number of T-shirts and jeans witnessed.
__Yin:__An egg-salad sandwich costs $1.50.
__Yang:__A single-day badge might cost you two grand.
__Yin:__The Big Oak behind the clubhouse is the center of the tournament and the de facto meeting place. It's where powerbrokers chitchat and discuss ideas that ultimately lead to how the world is run.
__Yang:__The Tree of Life is where the Buddha first achieved enlightenment, and serves as a symbol of the interconnectedness of all creation.