News
The subtle ingredients of the best golf clubs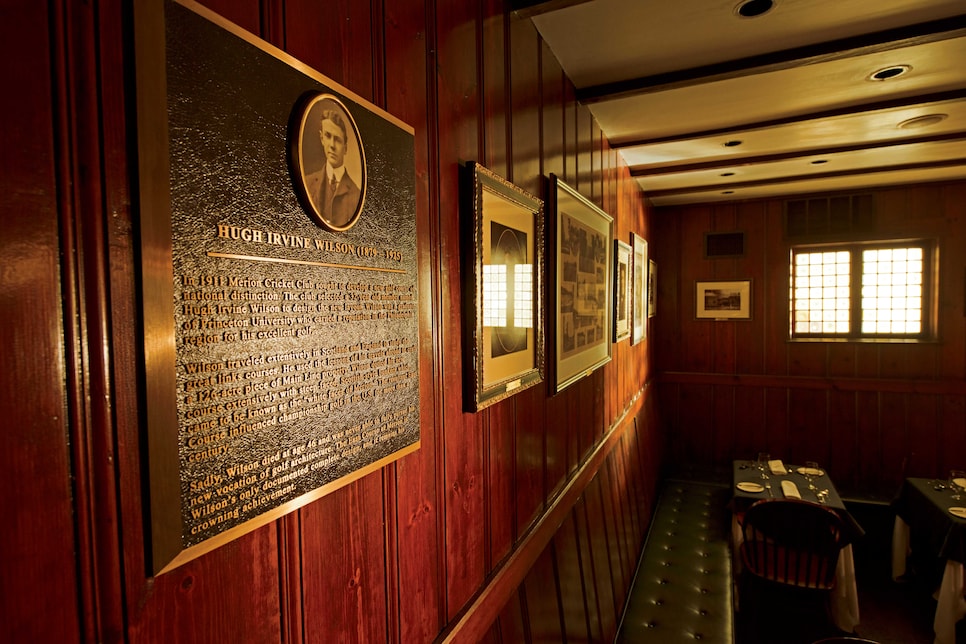 For a small number of old-line clubs like Shinnecock Hills, it's not about six-figure initiation fees, five-year waiting lists or elite membership rosters. The most venerable clubs are a little past all that. The trademarks of modern, high-end, private golf—a massive clubhouse, world-class wine cellar, day spa, spacious "teaching center," bow-tied parking valets and on-course food stations—are at best incidental and frequently, anathema. To the tip-of-the-pyramid clubs in America, it's about a pure and unadorned golf experience. Which isn't to say they don't possess an astonishing array of unique qualities. By dint of their age, reputation, traditions and decades of trial and error, they overwhelm golfers with small but powerful touches that are beyond the ken of ordinary clubs.
The challenge is to quantify those features. In some ways it's easy. You can't luxuriate beneath the dinner plate-sized shower heads at Merion, Pine Valley and Winged Foot and not realize you're experiencing something special. But the touches typically often are more subtle. It can be the way the locker room attendant mysteriously knows your name, the eschewing of erasers on scorecard pencils, or the small but elegant size of the scorecards themselves. Always it's something small but attention-grabbing to the people who really have golf in their blood.
Using Shinnecock as sort of a control point, we've attempted a list. It applies generally to well-known citadels such as Shinnecock, Oakmont, Seminole and Cypress Point, but also are trademarks of slightly less celebrated but great bastions of old-world purity, such as Sankaty Head in Massachusetts. The list is by no means complete, because the features can be hidden in plain sight, leaving you pondering for months afterward what made the clubs so wonderful. The golf course always is central, of course, which is why the usual suspects on every course—Chicago Golf Club, Seminole, National Golf Links, etc.—are so hard to unseat from the top of every course ranking. But the secret sauce is the hundred human-enacted touches. Always, the whole is greater than the sum of its parts. Nobody pines for a return to Pine Valley because of the snapper soup, but it's a significant stitch in the fabric and a always a point of conversation. It heightens Pine Valley's substantial gravitas.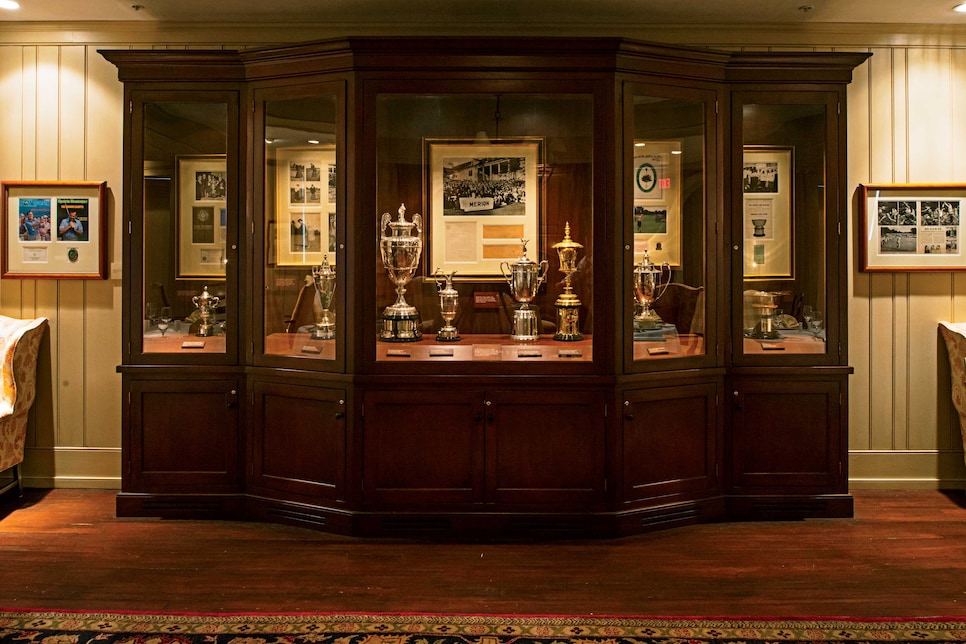 Some of the trademarks are very strict, but they never seem confining. It's why patrons at Augusta National have never raised cain about people being thrown off the property for inadvertently bringing in a cell phone. People are drawn to law, order and standards.
Herewith, a few tell-tale signatures of old-line clubs:
• Walking is mandatory or at least strongly encouraged. Shinnecock permits carts, but the inertia of the place will push you toward walking. Cypress Point, Seminole, Erin Hills, Ballyneal and Bethpage Black (not old-line, but first-rate), insist on walking. They can afford the loss of cart revenue, but they don't feel they can afford to let riding detract from the experience.
• The caddies are a cut above. They will be in uniform, bibbed at least. They will be on the pricey end—Shinnecock's caddies get $120 a bag, plus tip, and the caddies at nearby Sebonack get more than that. You will get what you pay for. They will move in concert with one another, rarely losing a ball. They will know every dip and swale of the course, greens included, but will advise only when asked.
• The club may be seasonal. Certainly that's the case with Shinnecock, which closes on Nov. 1. Augusta National, of course, is closed all summer. The exclusivity lies in that they are closed when they easily could be open if desired.
• There will be a strict dress code. Forget hats on backward or shirts untucked at Shinnecock. In fact this trend is verboten at every private club with old origins. Same with wearing hats indoors—Merion doesn't even permit them on their covered patio. A hallmark of several older, exclusive clubs is the stance on wearing shorts. Cypress Point, Los Angeles Country Club and San Francisco Golf Club still require long pants. Sandals generally are reviled. Extensions of the dress code can be intense. Oakland Hills, famed for its hosting of six U.S. Opens, frowns intensely on the changing of shoes in the parking lot. One of my favorites is a warning to guests at hallowed Riviera Country Club. Included in its list of prohibitions is this: "towels soaked with perspiration … are not permitted on the golf course or on club grounds."
• They will host prestigious non-USGA amateur tournaments extant. Pine Valley has the Crump Cup, Winged Foot has the Anderson Memorial and Seminole has the George L. Coleman Invitational. Invites to any of the Big Three are highly coveted and even scratch players must tighten their skates to be remotely competitive. It's the old-world venues that add a steroidal component to their prestige.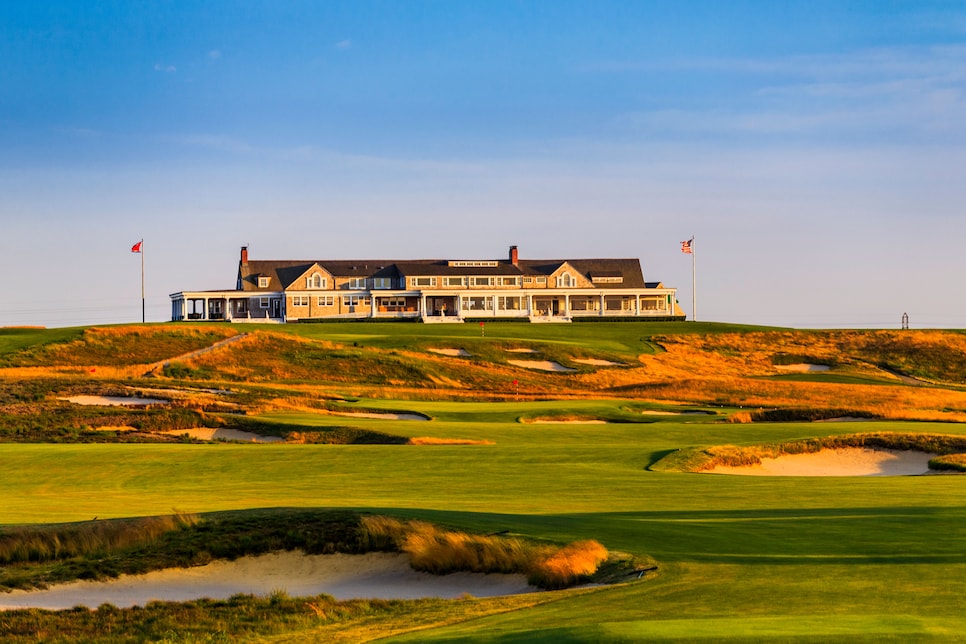 Copyright USGA/John Mummert
• They dislike cell-phone use. That's kind of an exaggeration. The Country Club, thrice a U.S. Open venue, permits their use in phone booths designated for that purpose. But pulling out a phone even at the bag drop at Winged Foot will elicit a firm reminder from staff to put it away and, like Oak Hill in Rochester, may suggest you leave it in your car. Oakland Hills restricts their use to the locker room and bathrooms, and couches it in such a way that you know not to bring your phone at all.
• There will be a signature drink or menu item. There's that snapper soup at Pine Valley, but how about the lobster claws at National Golf Links, the small bowl of enormous olives that appear at tables at Augusta National, or the Bill Burger and its unique simplicity at the Olympic Club? If not a comestible, the old-line clubs will at least have a signature drink. The Fernando at The Country Club, the Velvet Hammer at Augusta Country Club, the Transfusion at Oakmont and the Southsider at the aforementioned National, enrich the club's esteem. With all due respect to the milkshakes at Muirfield Village and Castle Pines, the element of alcohol at the old-school clubs implies that a soothing, analgesic balm is necessary after enduring its rigors.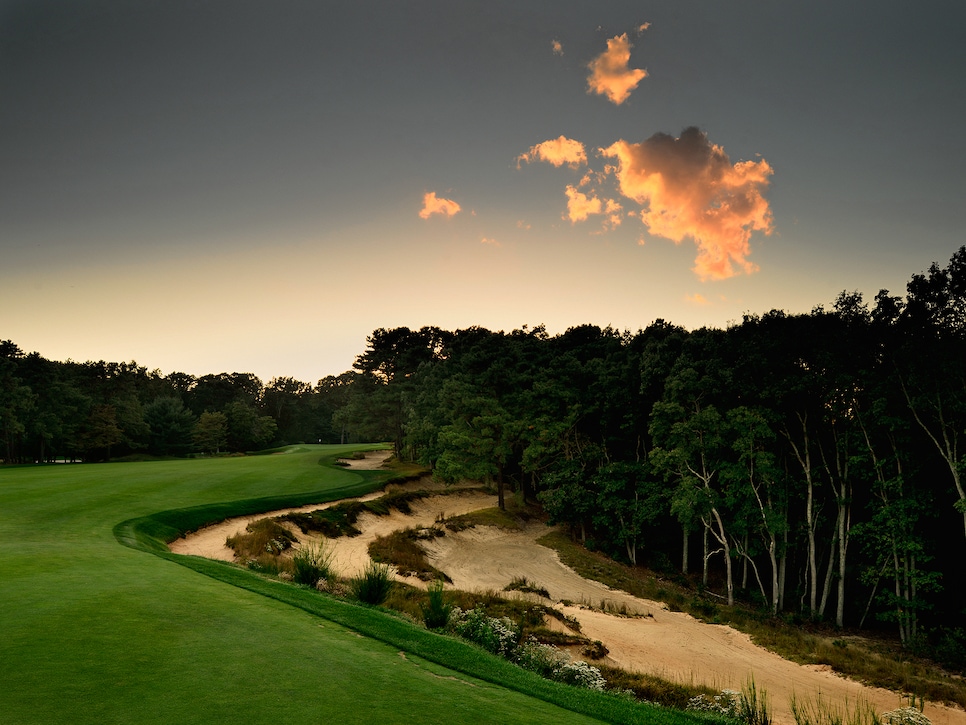 • You may see the absence of technology. Friar's Head on Long Island does not permit the use of hand-held lasers. Augusta National is a holdout on not providing green-reading books. These clubs feel yardages and reads provided only by its coterie of first-rate caddies enriches the experience, and they may be right.
• The course could be major-worthy within a month. That may be pushing it, considering Shinnecock recently performed extensive restoration work. But conditioning wise, Shinnecock in late summer is almost on fire, the fairways crunching underfoot and scaldingly fast, the greens almost glowing with speed and firmness. Infrastructure notwithstanding, the course itself is close to hosting a world-class competition. Old-line courses are like that. Oakmont's greens at this writing are probably faster than they were for the 2016 U.S. Open, and do you doubt that Pinehurst or Winged Foot couldn't in short order be finessed and ready for take on the best players in the world? It isn't all about science and cookie-cutter agronomy. The best courses have decades of local knowledge under their belts, wise doses of insight into weather and soil passed from one superintendent to the next.
Any list really is just for starters. How about the dinner plate-sized shower heads at Merion, Pine Valley and Winged Foot? The metal lockers at Winged Foot and Merion, and the way their important, we're-here-to-play clatter rings out from beneath enormous ceiling fans? Shinnecock's driveway of crushed rock and the way it's just superior to the paved entrances other clubs go to out of sheer reflex? The jacket-and-tie requirements for dinner at all of these places?
When you visit one of the top old-line clubs, you're soaring with the eagles. If you're lucky enough to play at one, you'll doubtless come away with even more clues as to how they fly so high.