The Loop
The seven most interesting 2016 Masters pairings
Because of the trimmed field -- only 89 players are at Augusta National this week, the fewest competitors at the tournament since 2002 -- almost every group has a name of some notability.
However, among the 30 groups, there are seven pairings we are especially looking forward to seeing on Thursday: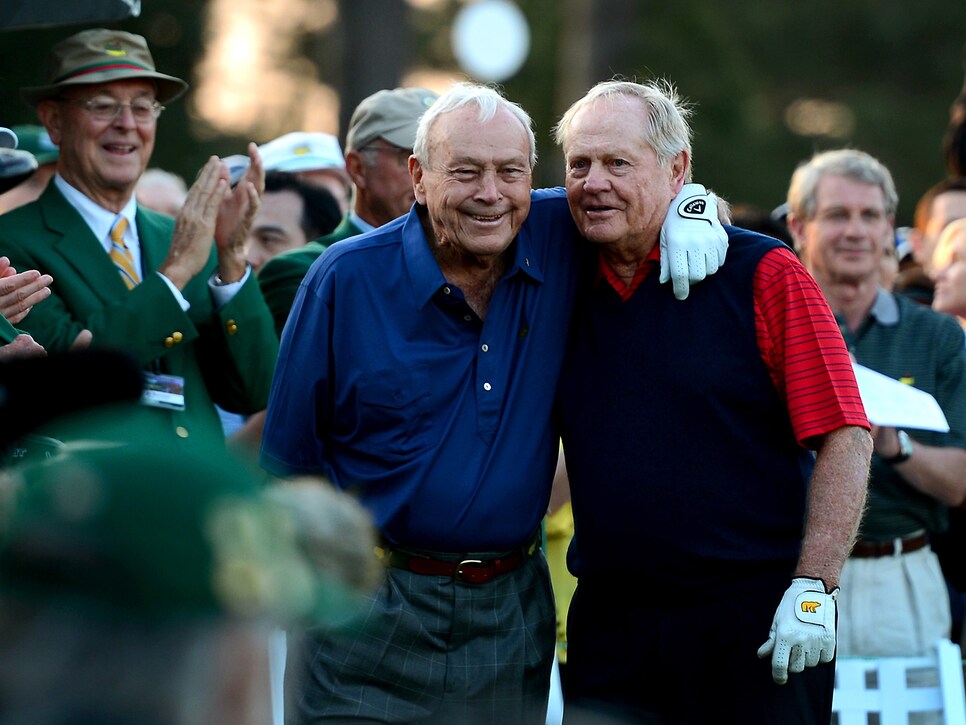 There are two types of people in this world: People that get emotional watching the opening ceremony, and those without a soul.
The distinguished event has a touch of melancholy this year, as Arnold Palmer will be unable to tee it up. Still, the King will be on the first tee alongside Jack Nicklaus and Gary Player, maintaining this Masters tradition as one of the tentpoles of the week.
Jason Day, Matt Kuchar, Ernie Els
Also known as "The People's Pairing." Day, the 2015 PGA Championship winner, is one of the most beloved guys on tour. Over the last 10 years, Kuch fits that bill; same for Ernie in the past 20.
Oh, and I guess there's the matter of performance. Day arrives at Augusta as the world's No. 1 player thanks to consecutive wins at Bay Hill and the WGC-Match Play. While all eyes will be on the Australian, don't count out Kuchar and Els: The former posted three straight top-10 Masters displays from 2012 to 2014, while Els finished no worse than T-6 from 2000 to 2004.
True, it's been a rough go for Ernie as of late, but what better way to celebrate the Golden Bear's 30th anniversary of his sixth green jacket than for Els, 46 years old (the same age as Jack in '86), to win his first Masters title.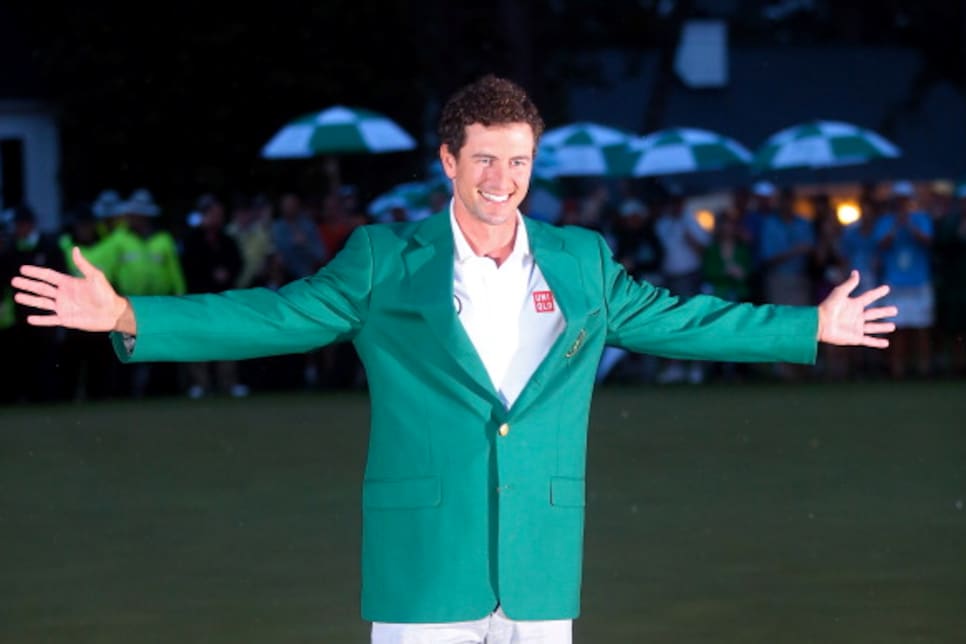 Adam Scott, Kevin Kisner, Brooks Koepka
Kisner's from Aiken, South Carolina, just 30 minutes away from Augusta. Think he'll have a few supporters among the patrons this week? And as a golf scribe, I'm obligated to fawn over Koepka or fear the wrath of No Laying Up and Wrong Fairway.
Then there's Scott. In the fall, things looked bleak for the 35-year-old. Dude couldn't make a putt outside of two feet, and many suspected the game's ban on anchored strokes would amplify these woes. Now, after a 2-1-1 stretch at Riviera, PGA National and Doral, folks -- and Vegas -- believe Scott can add a second green jacket to his closet in 2016.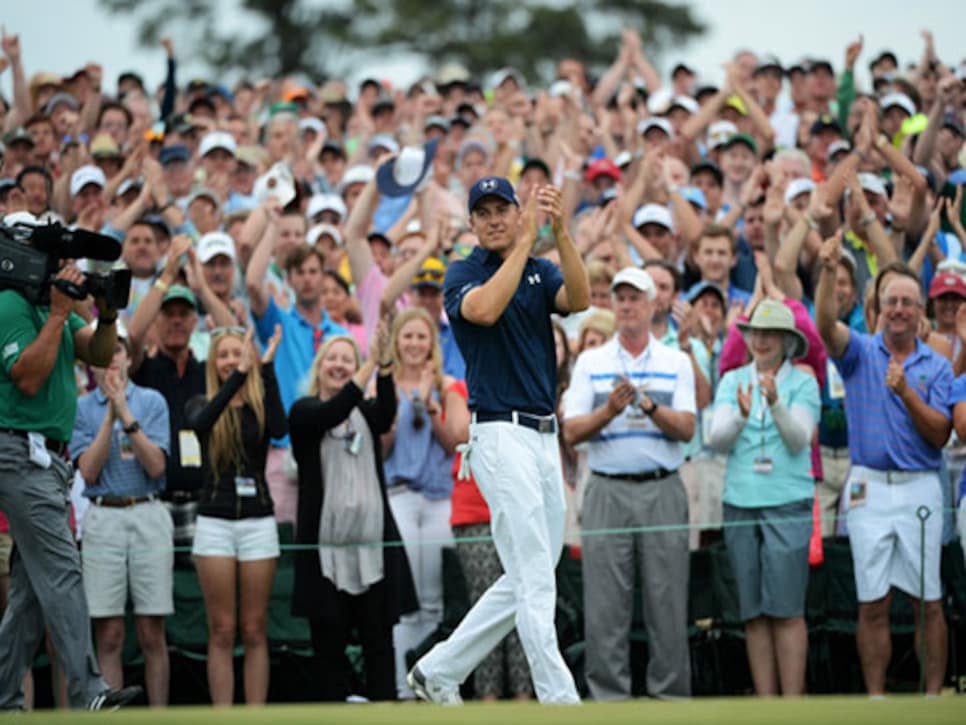 Jordan Spieth, Paul Casey, Bryson DeChambeau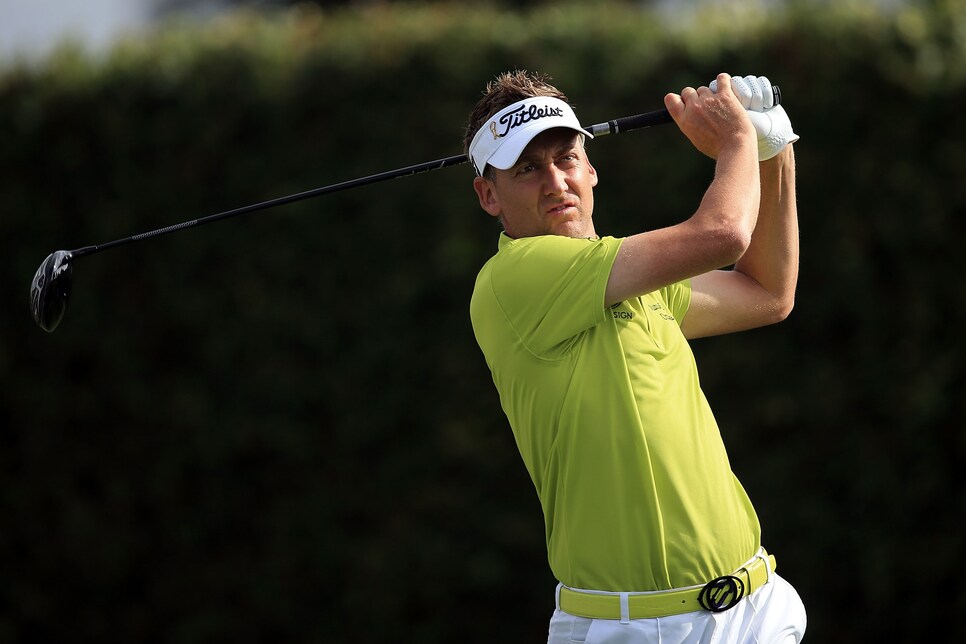 Bubba Watson, Branden Grace, Ian Poulter
I'm not saying there's going to be an altercation...but, if you had to choose which group would theoretically cause a disturbance, it would be the pairing that features Poulter, who got a fan fired from his job, and Watson, who gave a bizarre 60 Minutes interview, right?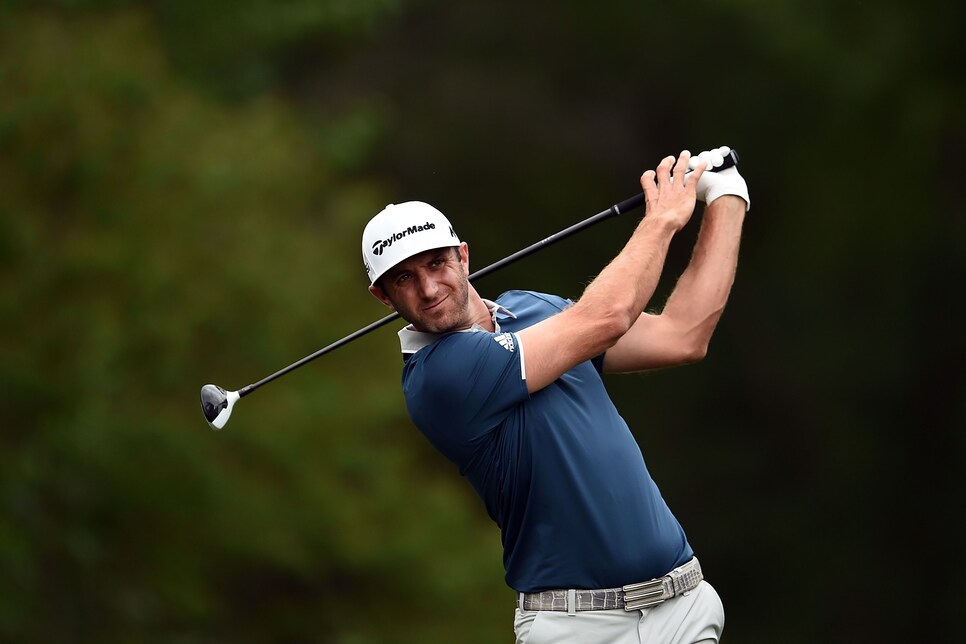 Justin Thomas, Emiliano Grillo, Dustin Johnson
DJ is a one-man fireworks show -- with those fireworks occasionally tipping over and shooting towards the crowd. Thomas, because of his aggressive style, familiarity with fast greens and, most importantly, recent work with Jeff Knox, is becoming a popular dark horse pick. And though Grillo hasn't done much of substance since his win at the Frys.com Open in October, he showed promise in the Florida Swing with admirable showings at Bay Hill and Doral.
Throw in the fact that all three are bombers -- Grillo is the shortest hitter of the bunch, averaging "only" 295 yards -- this group is one of the best under-the-radar watches in the tournament.
Martin Kaymer, Bill Haas, Rory McIlroy
Sure, Kaymer is a two-time major winner, and Haas comes in with five top-10 finishes in his last nine starts. But this is about McIlroy and his pursuit of the grand slam.
Though his game has been uneven this campaign, he did make the semi-finals of Match Play two weeks ago, and the notion that he severely altered his Masters schedule this year indicates a mature, and refocused, mental state.
Rory has just one top-five in eight previous appearances at Augusta National. Look for that to change this week.