News
The Ryder Cup captain's picks Jim Furyk and Thomas Bjorn really need to make (and the ones they don't)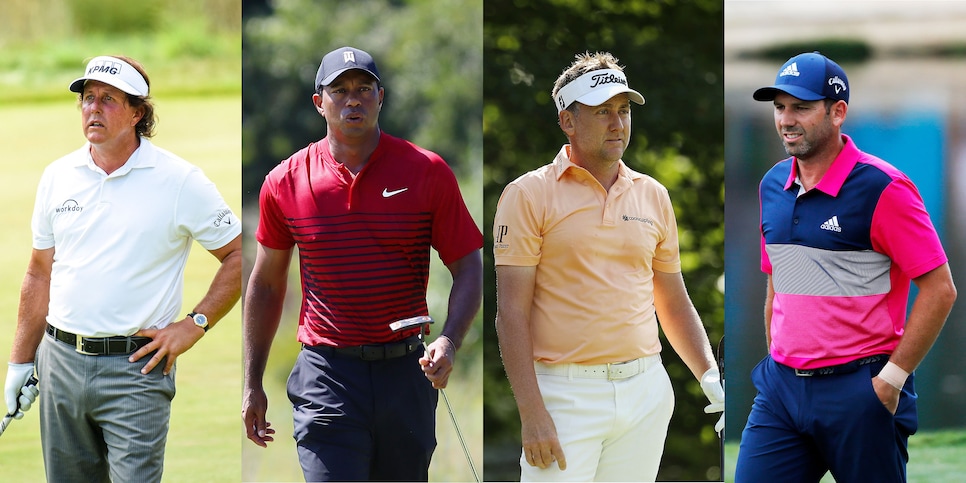 Photo By: Getty Images (4)
Ryder Cups of the 21st century come with months of debate and hot takes, but this week, something concrete is finally going to happen: The captains are picking! THE GLORIOUS DAY HAS ARRIVED! True Ryder Cup heads will get almost as much pleasure from the picks—and the ensuing squabbles—as the event itself. It's rich with drama and complaint and immediate second-guessing. It's even televised now! These are Oscar nominations for golf nerds, and I couldn't be more excited.
If we're going to second-guess the picks after they happen (which we are), we probably owe it to both men to put it all on the line beforehand. So without further preamble, let's look at the possibilities facing Jim Furyk (first three picks Tuesday, fourth next Monday) and Thomas Bjorn (all four Wednesday) as the U.S. and European captain prepare to make their choices. Starting with the Americans, here's who they absolutely need to pick, and who they absolutely don't.
Tiger Woods: Jim Furyk needs to pick Tiger Woods. Don't make me explain this.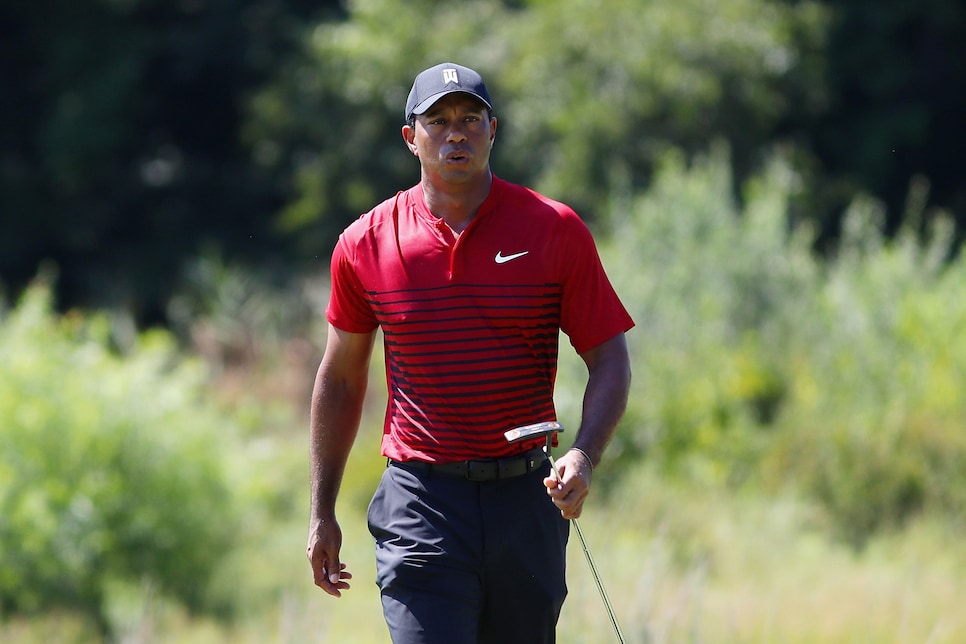 Tim Bradbury/Getty Images
Bryson DeChambeau: Second to Tiger, the mad scientist is now the biggest no-brainer. Here's a crazy Ryder Cup fact: It's been a decade since the player who finished one spot outside automatic qualifying has made the team. Harsh, right? DeChambeau was in the cursed ninth spot this year but after winning two straight FedEx Cup playoff events, he's the hottest golfer in the world. He has forced Furyk to pick him, and I guarantee the captain is extremely grateful for that.
Phil Mickelson: There is actually a really good argument for leaving Phil off the team, and it's based on his mediocre form this season. The guy hasn't had a top 10 since May, and let's be honest, if his name wasn't Phil Mickelson, he wouldn't even be in consideration. That said, if Furyk were to snub Mickelson, it would immediately become the biggest Ryder Cup distraction since Phil vs. Tom Watson at Gleneagles, and it would dominate all discussion between now and match later this month at Le Golf National. Captain Jim would have to deal with angry pundits and puzzled fans, and possibly even some bemused team members. He would be placed under a very intense microscope, with the barbarian hordes waiting to eviscerate him at the first sign of trouble. Distractions can have a serious negative effect at the Ryder Cup—ask Danny Willett (or ask his brother)—and it's just way, way easier to pick Phil. He's been good enough to justify the pick (the 63 on Monday in Boston was quite the finishing touch), and even though it's also easy to justify not picking him, that juice ain't worth the squeeze.
Tony Finau: Finau is essentially the perfect fourball player. He's a tee-to-green stud, he makes tons of birdies, and his occasional shoot-himself-in-the-foot moment will be mitigated when he has a partner to clean up his mess. Plus, he's second only to DeChambeau in the red-hot department. This is the obvious fourth pick, and it's a great one—Furyk needs to grab him, play him in both fourball sessions, and reap the rewards. (Lock him up in a dark cellar during foursomes, though.)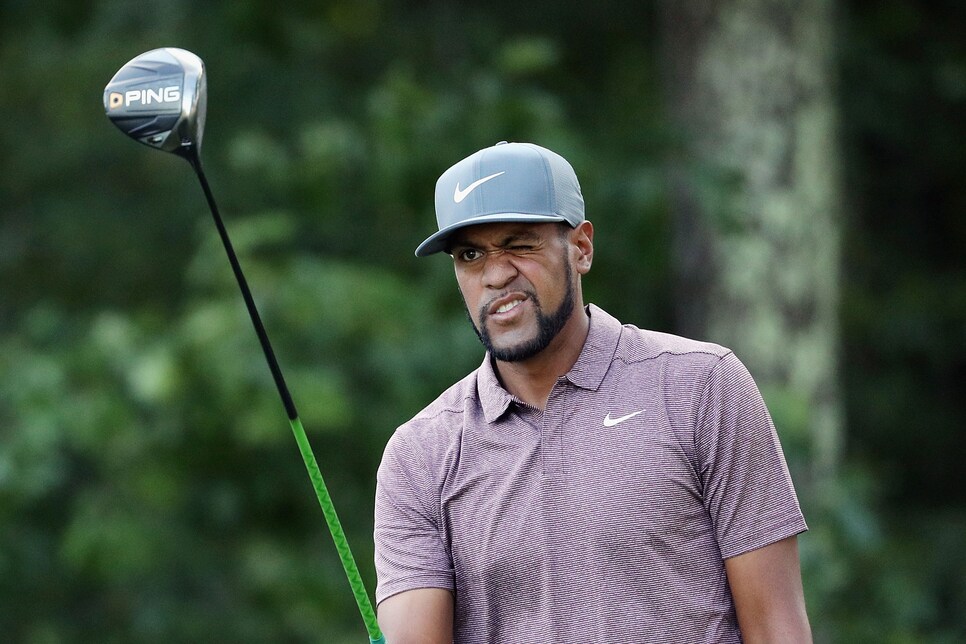 Patrick Smith/Getty Images
Matt Kuchar: Chris Solomon of No Laying Up gave me a small panic attack last week when he tweeted that Kuchar "seemed to have an inside shot" at a captain's pick. Solomon knows what he's talking about, and when he says that "as of a few weeks ago it was a done deal," you can bet the info comes from a good source. And maybe that logic felt right at some point, but I hope the powers-that-be have come to their senses lately. There's no good argument for Kuch, including the stupid "experience" argument—he's 6-7-2 lifetime in the Ryder Cup, which is neutral experience at best. If he makes the team, it's basically the good-old-boys network in action, and I hope Furyk has better instincts than that.
Xander Schauffele, Kevin Kisner, anyone else: They're just like Finau and DeChambeau, but worse. There's no planet on which taking them over those two makes any sense. Let's stop pretending these are viable picks—this year, with this team, there is no bubble.
Ian Poulter: I wish people would memorize the adage "experience is only good if the actual experience was actually good." Poulter is the epitome of "good experience." He's one of the best Ryder Cup golfers ever, and I'd take him even if he were 60 and moving around on a rascal scooter.
Henrik Stenson: In theory, you take Stenson if he's healthy, pair him with Rose, and watch them ravage the Americans. But did you know Stenson went just 2-3 in 2016 at Hazeltine National? At 42, he's the poster boy for "potentially diminishing returns" among Europe's golden generation. It's a question mark, and to me his inclusion hinges totally on his health. But if all signs are good, pick the man.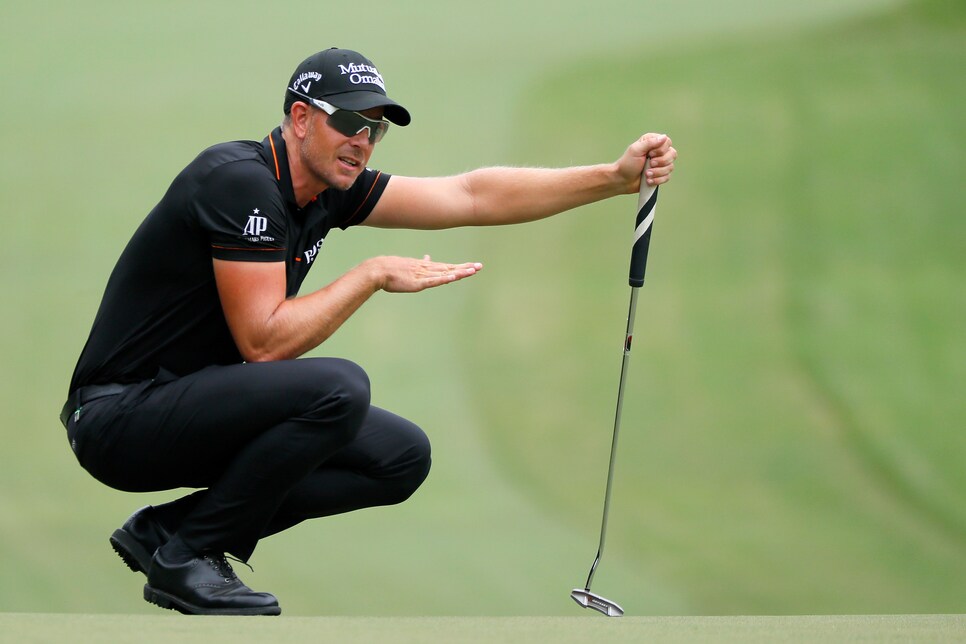 Kevin C. Cox/Getty Images
Rafa Cabrera-Bello: People are talking like he's the odd man out, which is insane to me. He's steady with occasional flashes of greatness, and he went 2-0-1 at Hazeltine when his teammates were dropping like flies. He deserves a pick, and it shouldn't be a debate.
Sergio Garcia: No. No, no, no. Form has to matter a little, right? Sergio would be the ultimate mistake for Bjorn, and a bad sign that his thinking is mired in the past.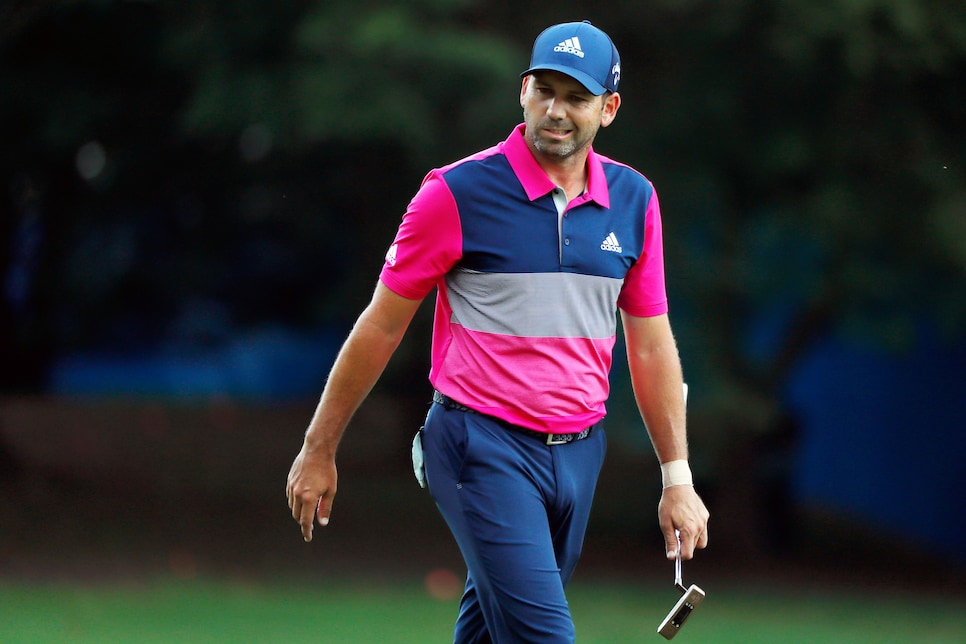 Kevin C. Cox/Getty Images
Thomas Pieters: He was such a wrecking ball in 2016 (at 4-1, Europe's best player) that you can't justify leaving him off unless his form is really, really bad, or there are four other guys who make an ironclad case. Neither of those conditions are true—his form is good (nine straight made cuts, three top-10s including a T-6 at the PGA), and the four mythical qualifiers don't exist. He's the next Poulter, and Bjorn would be a fool to snub him.
Matt Wallace: The dark horse who is on everyone's mind because he just won in Denmark. Sunday's triumph was actually his third European Tour title of the year, but he missed the cut at the U.S. Open and Open Championship, and the French Open (at Le Golf National), the Scottish Open and the Irish Open. The Ryder Cup isn't an Open, but it's not exactly the greatest place for somebody whose season has been wildly inconsistent. If Stenson is hurt, Wallace should be Bjorn's fourth guy after Bello, Pieters, and Poulter, however, because he clearly can win, and he can get hot.
Paul Casey: There's a narrative going around that it would be brutal to exclude Casey after he agreed to rejoin the European Tour this season to have a chance at making the team. He's missed the Cup (sometimes controversially) every year since 2008, but here's the thing—nobody "deserves" a Ryder Cup spot without earning it. If Bjorn gets caught thinking that way, he will be demonstrating all the wrong instincts. There's no pity award, there's no lifetime achievement pick, and Casey should be out—his form just isn't strong enough. Even if Stenson can't play, there's no benefit to taking the 41-year-old Casey over Wallace.
Matthew Fitzpatrick, Eddie Pepperell, Russell Knox: All of them had a chance to wow Bjorn these last three weeks, and none pulled it off. See also: Kisner, Kuchar, Schauffele.
In short, Furyk needs to pick Tiger, Phil, Bryson, and Tony, and Bjorn's four should be Poulter, Bello, Pieters and either Stenson or Wallace. Case closed! And now we wait …