News
Phil Mickelson affords himself some Ryder Cup breathing room by making cut in Boston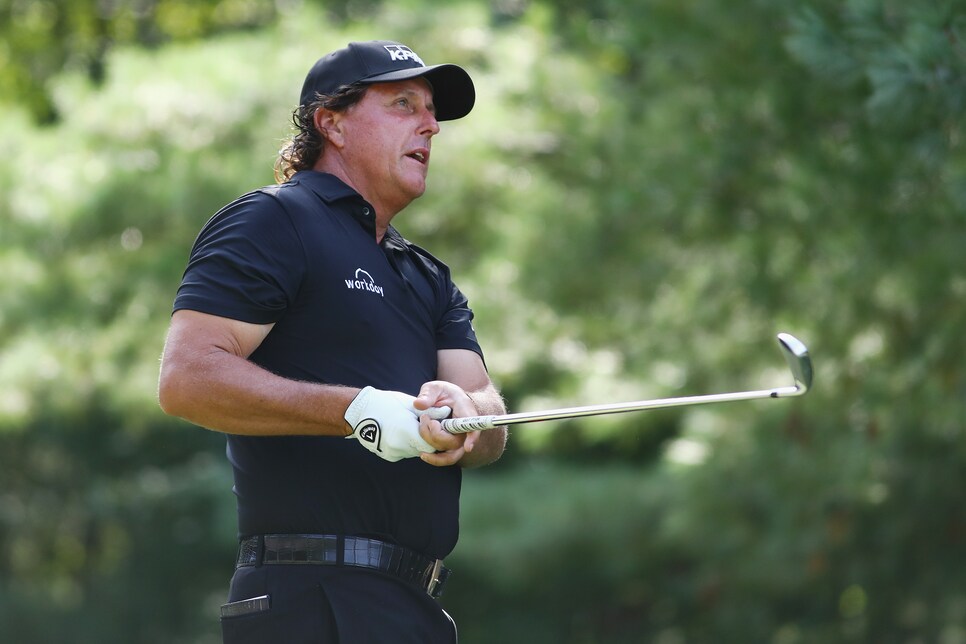 NORTON, Mass.—Under the previous U.S. Ryder Cup system, when the top 10 players in the points standings qualified and there were just two captain's picks, Phil Mickelson would have already been on this year's team. As it stands, though, only the top eight are on the squad and he'll need to rely on being picked for the first time in his career.
"It is a little different," he conceded Saturday afternoon at TPC Boston.
Though it's unlikely Mickelson would be left off the team no matter how he plays this week, making the cut at the Dell Technologies Championship at least helps strengthen the argument for being in Paris next month and could make things at least a little easier for captain Jim Furyk. Lefty is 10th in the points standings but has just one top 10 since winning in Mexico in the beginning of March.
Early on in the second round at TPC Boston, that hardly looked like a certainty. Mickelson made two bogeys in his first four holes then doubled the par-4 14th after blowing his tee shot left and into a hazard, forcing a drop and leading to a double bogey.
Alas, it wasn't long before he righted the ship, though, starting with a birdie on the par-5 18th and two more birdies on Nos. 5 and 7 to go with a nervy 5-footer on the last to save par for a one-over 71 to guarantee a couple more rounds and make the projected cut on the number at two over.
Had Mickelson missed the cut, it would have been the third time he has done so in his last six starts and his fifth missed cut in 20 starts this year.
"I'm just not focused on [the Ryder Cup] as much as I am glad I fought to make the cut," Mickelson said. "If I play well it'll be easy for [Furyk]."
Furyk will make three of his picks on Tuesday, with the final pick being announced after next week's BMW Championship.