News
The reception Brooke Henderson got after her historic win in Canada is worth watching again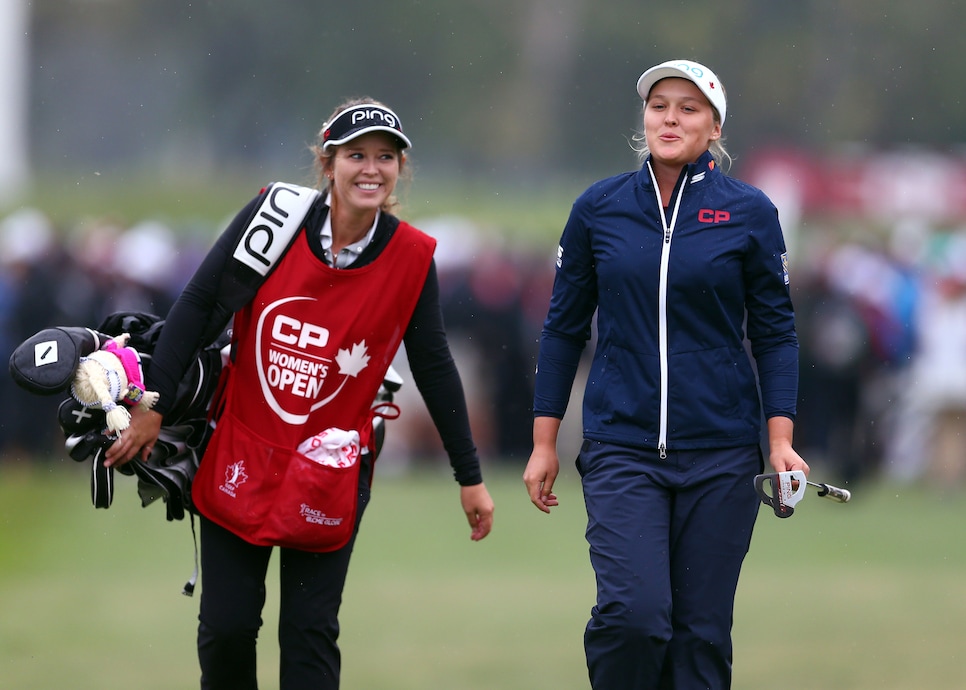 Vaughn Ridley/Getty Images
Henderson's final-round dominance at Wascana Country Club in Regina—she'd win by four strokes over Angel Yin with a 21-under 267 total for the week—allowed her to soak up the applause over the last few holes, her victory essentially secure and history set to be written. Not since Jocelyne Bourassa in 1973 had a Canadian golfer won an LPGA title in her native country.
The reception was more than impressive. It was emotional as the fans saluted Henderson's performance with a moment of patriotic pride.
Golf Channel's Jerry Foltz took to Twitter to say that the reception Henderson got tee to green on the 18th hole was "most awesome" he'd ever seen on the final hole of any tournament he'd ever covered.
An amazing part of Henderson's win might be this obscure statistic provided by the LPGA Tour. Henderson was just the third golfer to win an LPGA event in her home country this season, joining Annie Park (U.S., ShotRite Classic) and Georgia Hall (England, Ricoh Women's British Open). It's incredible to think that just one American has won a tournament in the U.S. this year.
Henderson's win was a national triumph, but it was also, more fundamentally, a family affair. Her sister, Brittany, is her caddie, and her father and mother, Dave and Darlene, where among the first people to greet her after the final putt fell.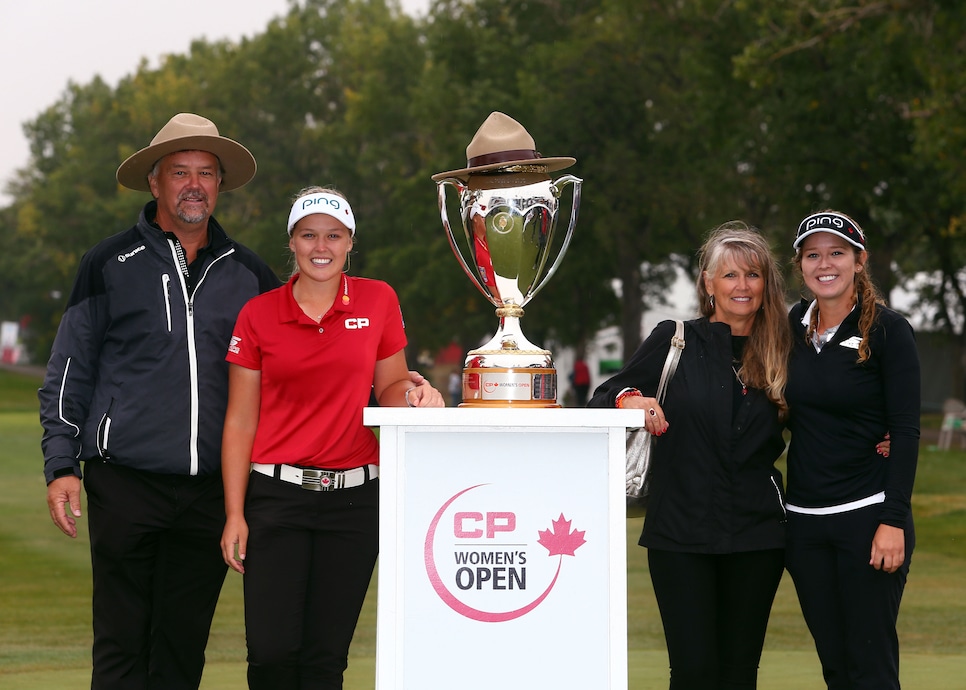 Vaughn Ridley/Getty Images
Family was also a central part of the tough times that Henderson had to overcome earlier this year. In a roughly two month span, both of her grandfathers passed away. When Robert Moir died in June, Henderson withdrew from the U.S. Women's Open to be with her grieving family. When Clem Henderson passed in August, Brooke was in England at the Ricoh Women's British Open.
"I definitely feel like it was meant to be this week," Henderson said. "Everything just kind of seemed to fall my way, and I feel like when you win on the LPGA Tour it is so difficult that you kind of need those breaks and you kind of need that feeling that it's yours, and I had that this week, which is really cool. I knew it wasn't over until basically 18, but I just had that good feeling. Yeah, I don't know. It's just amazing and a dream come true."