News
Canada's Brooke Henderson claims emotional win at home at the CP Women's Open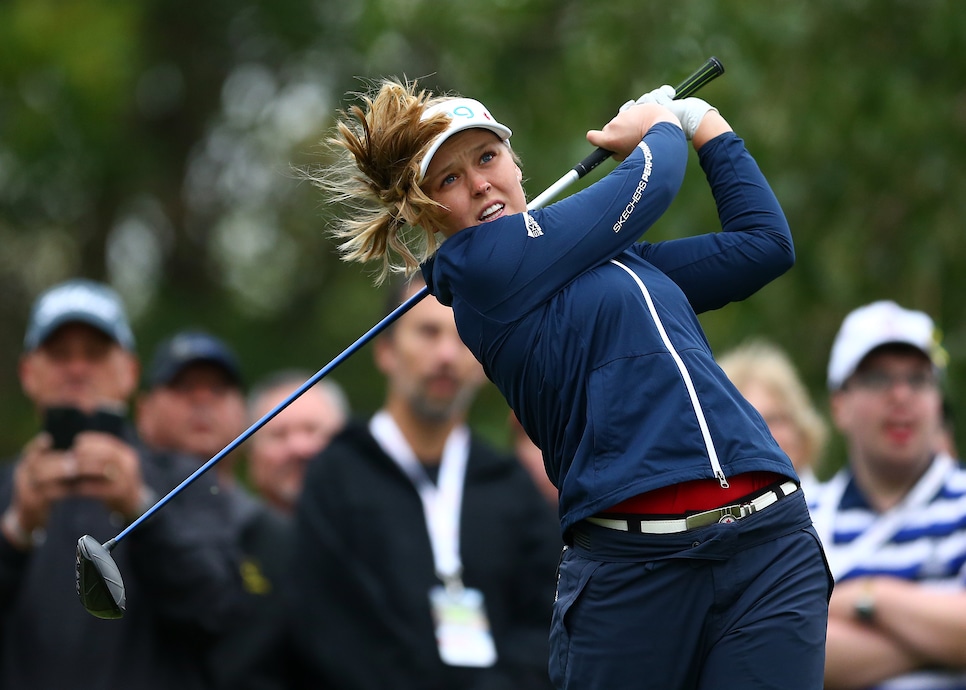 The LPGA Tour makes only one stop in Canada this year, and Brooke Henderson made the most of playing at home, winning the CP Women's Open by four strokes over Angel Yin. It was a big moment for the 20-year-old, but also a big moment for golf fans in her country as Henderson is the first Canadian to win the event since 1973, when Jocelyne Bourassa the former version of this event, La Canadienne.
Henderson, who's becoming an icon for Canadians since joining the LPGA Tour in 2015, led by one at the beginning of the final round. Cut to day's end, and she had extended that lead to a comfortable four strokes. Light rain made for good scoring at Wascana Country Club in Saskatchewan; American Mo Martin posted a new course record with a 62. Henderson capitalized as well, shooting a seven-under 65, which included four straight birdies on the back nine. She finished the week with a 21-under 267 total.
The win was Henderson's seventh career LPGA triumph. She's now one victory shy of tying the most on the LPGA Tour by a Canadian, a record currently held by Sandra Post at 8.
The win has even more meaning to Henderson after the year she's had. Life outside the ropes has been difficult this summer for Henderson, as both of her grandfathers passed away within four weeks of one another. She withdrew from the U.S. Women's Open to fly back home and be with her family when her grandfather Bob Mior passed, according to the LPGA.
"It's been a really tough year, so to get this for my family and just for the whole of Canada, I'm really happy," said Henderson.
Henderson won the LOTTE Championship earlier this year, making her just one of three women to win more than once on the LPGA Tour in 2018. Henderson has also notched seven other top 10's this year.
"It's amazing, just surreal," Henderson said. "The crowds here have been so amazing all week, and to finish it off the way I did is really a dream come true."