New Courses
The founder of Friar's Head shares his plans for a new 36-hole golf club in Florida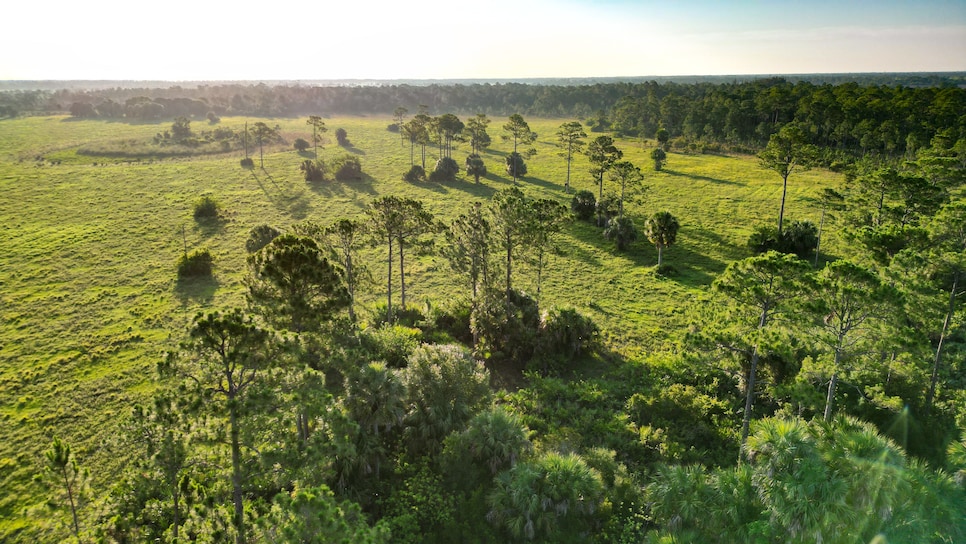 Golf development business is good. As a current saying among architects goes, if you aren't busy, you aren't trying. From renovations to remodels to a slate of new courses under construction and in the pipeline, things haven't been this active since the early- to mid-2000s.
One architectural team capitalizing on the surge in new course development is Whitman, Axland and Cutten, or WAC, as they're known. The partnership between Rod Whitman (designer of Cabot Links at Cabot Cape Breton), Dave Axland (longtime lead associate for Bill Coore and Ben Crenshaw) and Keith Cutten (the author of the book "The Evolution of Golf Course Design" who has worked with Whitman on various builds) has several original designs in various stages of development including the new 19-hole short course at Bandon Dunes, Cabot Revelstoke in British Columbia and Thornburgh Resort in central Oregon.
Plans for The Ranch include two 18-hole courses that will occupy one section of a massive property of just under 4,000 acres that Bakst recently purchased. Located 10 miles west of Hobe Sound, the land was previously used as a cattle ranch, and 90 percent of the acquired property will be preserved as open space with more than 65 percent designated for agriculture and the grazing of some 800 head of inherited cattle.
The golf will span across approximately 1,500 acres at the south and southwest parcels of the property, which gives the architects an almost infinite amount of room to design the holes (acreage of a typical golf course is 150 to 200 acres). Like most land in South Florida, it's lacking in topographical movement, but it does offer an intriguing blend of broad savannahs, dense strands of oak, pine and palms, and wetlands with cypress domes that each course will play off of.
"There's a lot of variety for dead flat ground," Axland says. "It's not of the magnitude that you would find somewhere else with 100-foot elevation changes or whatever it might be, but it's the little things. You can look in a certain direction and see a nice stand of vegetation, or you might be within that cover of oaks looking out into a vast open field or across to another cluster of trees."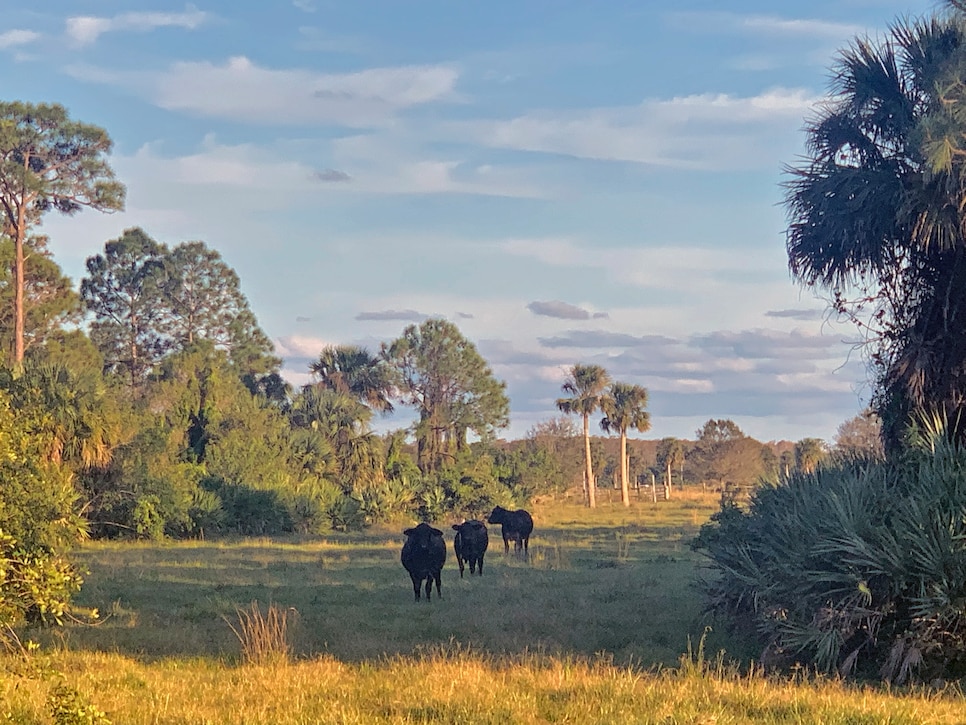 The relationship between WAC and Bakst goes back over 20 years to when Axland ran the Friar's Head project for architects Bill Coore and Ben Crenshaw. Axland was on site daily. A major challenge of building that course was transforming a completely level section of agricultural land (primarily holes two through five, most of six, and 11 through 13) into bumpy, sandy, dunes-like golf holes that would blend with the rest of the site. Whitman, who first met and began working with Coore in the early 1980s, was instrumental in shaping that section of the golf course, carving up the land with a large D9 bulldozer and creating large, rugged shapes indiscernible from nature.
Axland expects the courses at The Ranch to have a similar tumbling, windswept aesthetic.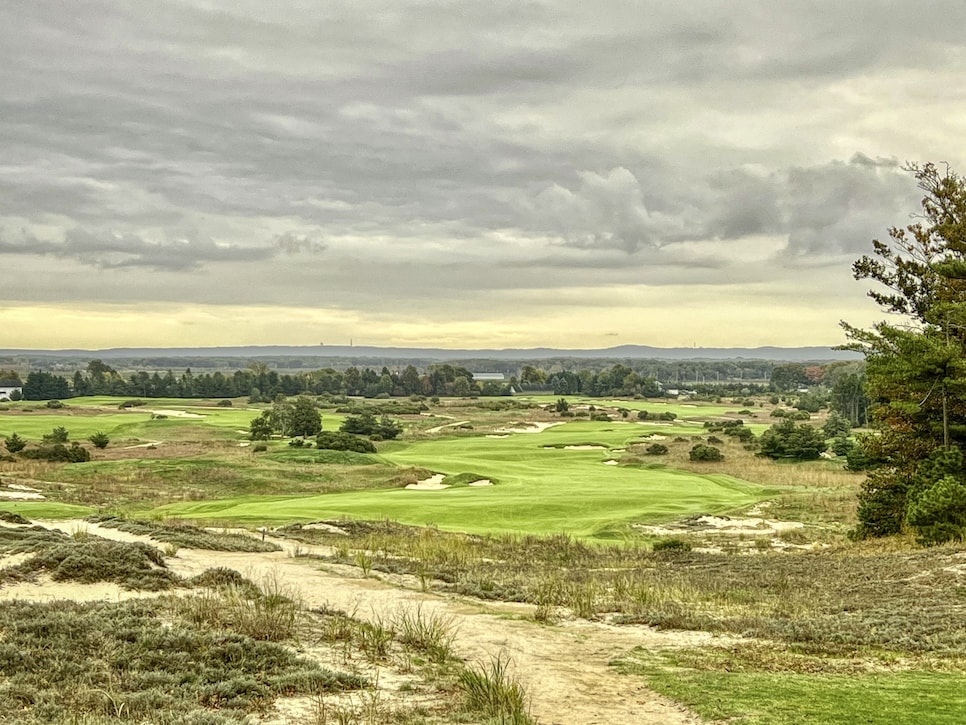 Holes two through five at Friar's Head began as flat, undistinguished terrain.
Derek Duncan
"That experience [at Friar's Head] will be helpful," Axland says. "Rod and I also worked together at Talking Stick [in Arizona], too, dealing with that dead flat ground. I think it's a blast, especially when you're dealing with sand, and that's what we have out there at The Ranch. We have sand!"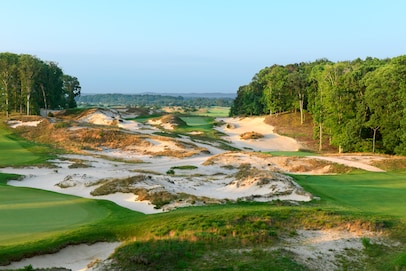 The challenge for architects Bill Coore and Ben Crenshaw at Friar's Head was to design some holes in breathtaking sand dunes perched 200 feet above Long Island Sound, and other holes on an ordinary potato field to the south. Said Crenshaw, "Our job was to marry the two distinct elements. We didn't want one nine up in the dunes and the other down on the flat." The solution was to move the routing back and forth and to artfully reshape the farm fields into gentle linkslike land. They pulled it off so impressively that Friar's Head has moved steadily up the rankings each survey period until this year, from No. 34 in its 2011 debut to No. 15 in 2023-2024.
Explore our full review
The soil is naturally sandy (most of Florida is), and extra fill material will come from several excavated lakes on site, though those will generally be placed well away from the golf. The Ranch will also feature homesites and a community area for other family amenities, and those, too, will be spaced around other parts of the development and not be seen or felt while playing.
A major component of the project is an unheard of 175-acre practice facility. Bakst is one of the country's top amateur players—he won the 1997 USGA Mid-Amateur and qualified for this week's U.S. Men's Senior Open at SentryWorld—and he's keen on the ability to practice in different winds and hit shots from different stances. The Ranch facility will feature arching, double-ended tees so every possible wind is exposed, a short-game area and practice green that's larger than most driving ranges, a short par-3 course and a regulation 10-hole, 3,850-yard practice course that can be played in smaller loops so players can transfer what they're working on to simulated playing conditions on par 3s, 4s and 5s.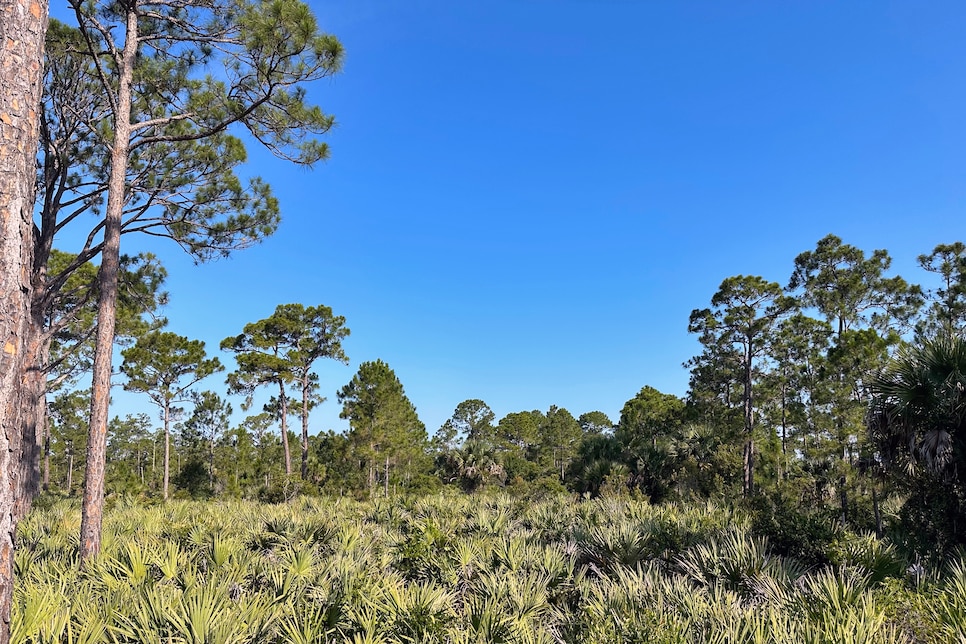 Permits for the development are under review, and the team hopes that rough grading may begin toward the end of 2023 with the bulk of construction starting in early 2024. The plan is to begin on one course, likely the East course, and get it open for play and then working continuously until all the golf is complete.
"I know Kenny's excited about the East course being big and brawny with lots of room and big angles, and that works well for that section of the property," says Axland. "At the same time it also provides something different than the land to the southwest where there are pine trees and wetlands and other things you can work into and out of and around."