The Loop
The PGA Tour has a high-tech way to solve Boo Weekly's grooming "issue"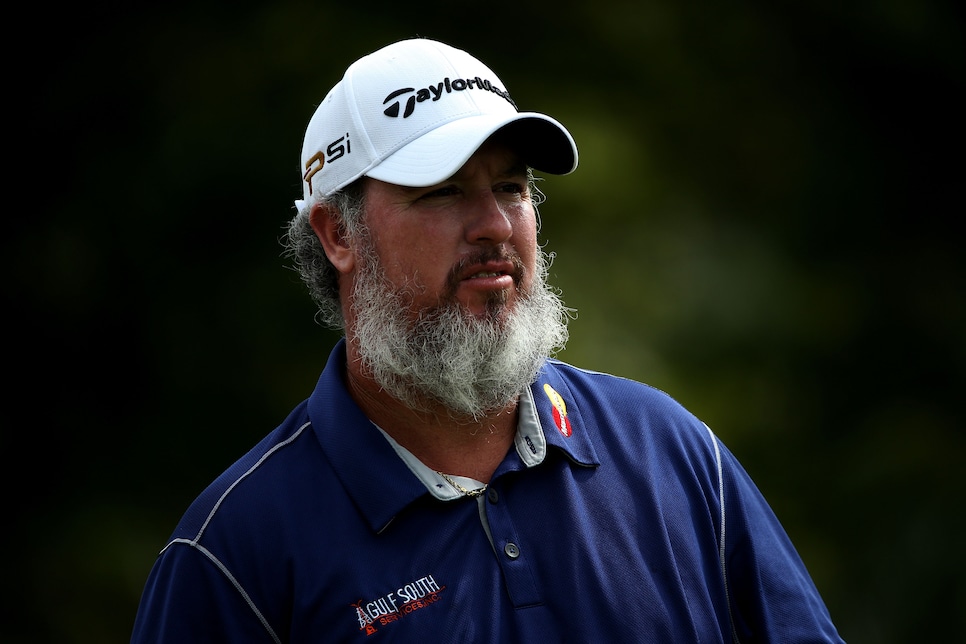 The PGA Tour has plenty of rules about player appearance: No shorts, t-shirts, or jeans, and players must present a "neat and clean" appearance in both clothing and personal grooming.
Facial hair is OK, But Craig Stadler's walrus mustache has nothing on Boo Weekley's Survivorman Special.
While Tim Finchem won't be showing up at Weekley's next start with a set of Oster clippers, he does have a less confrontational tool at his disposal.