News
The outrage over Rory McIlroy's European Tour membership is crazy*
*And so is thinking he won't be a Ryder Cup captain some day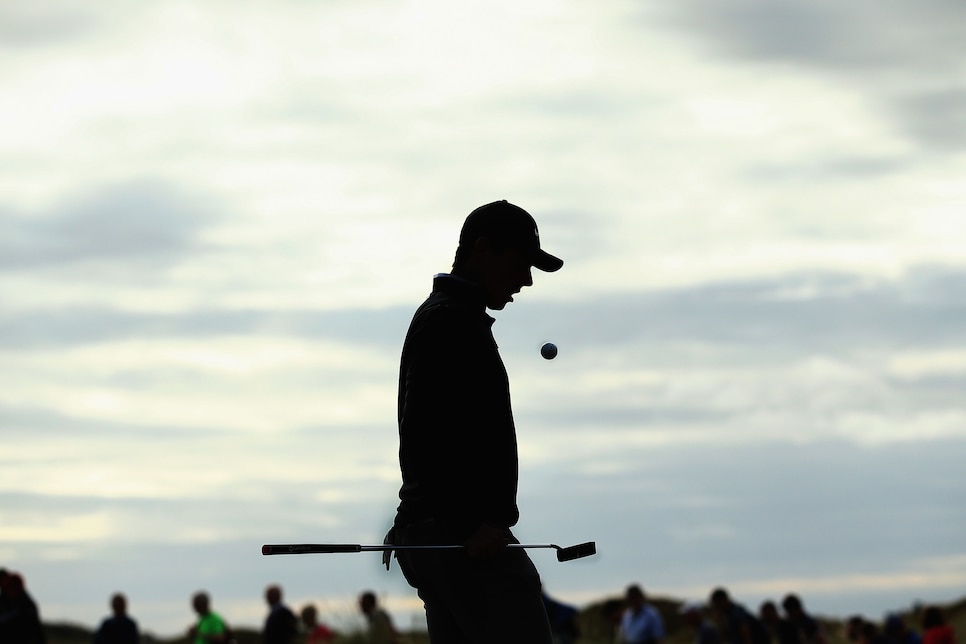 Photo By: Jan Kruger/Getty Images
There's often a tendency in golf for people—many of them media members—to overreact to comments made by the game's stars. Part of the reason for that is that sport's biggest names rarely say anything interesting. Oh sure, Phil Mickelson puts his foot in his mouth every so often, and if Tiger Woods says he may add a tournament to his schedule somewhere along the line that can produce screaming headlines in the golf media. But those instances are infrequent.
The exception to the rule of the tight-lipped tour pro is often Rory McIlroy. He has this habit of being completely honest in public, unafraid of the commentary to follow.
Remember two years ago when he said he probably wouldn't watch Olympic golf on TV but would watch "the sports that matter"? You might have thought he'd said he was seriously thinking about becoming an American citizen (since he's married to an American) and playing for the U.S. in the Ryder Cup. Or that Augusta National was a nice golf course but nothing special. Even the normally even-keeled Brandel Chamblee said afterwards that, "when Rory McIlroy looks back on his career, he may regret that press conference more than anything he's ever done in the sport." Chamblee has since admitted he was way over the top with that comment. But he certainly wasn't alone.
Right now McIlroy is committed to two "pure" European Tour events next year—non-majors or WGCs—and would need to add two more to his schedule next fall to fulfill his membership playing obligations.
McIlroy's No. 1 goal for next year is simple: win the Masters and complete the career Grand Slam. His No. 2 goal is to win the Open Championship, which is being played at Royal Portrush, in his native Northern Ireland. Playing in Dubai and Abu Dhabi to start his season hasn't led to a Masters victory yet. McIlroy wants to travel overseas less and play against PGA Tour fields more in the lead-up to Augusta—which makes sense.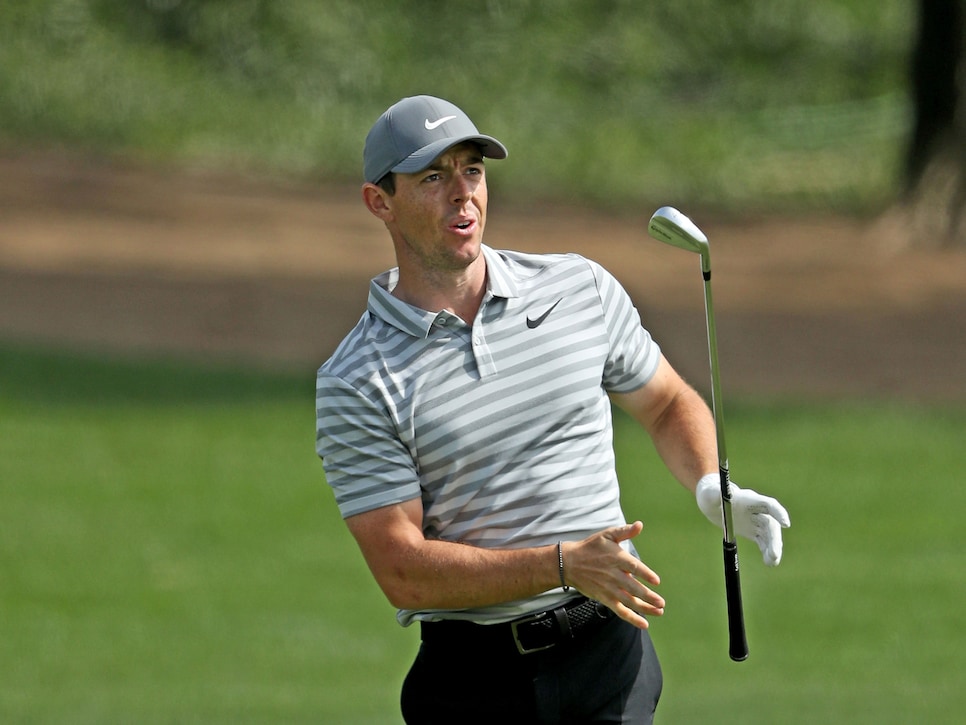 David Cannon/Getty Images
Next year, the PGA Championship will be played in May, followed soon after by the U.S. Open in June. With the BMW Championship—the European Tour's version of the Players Championship—moved to September in response to the PGA Tour's altered schedule, there's no real reason for McIlroy to play overseas until after the U.S. Open.
Again, it's important to note that McIlroy didn't say he wouldn't play in four events. He just said, "I don't know," when asked directly if he was certain he would do so. Clearly, he's trying to keep his options open for next fall.
He pointed out that 2019 isn't a Ryder Cup year and he'd have plenty of opportunity to play his way onto the European team in 2020. There's not a soul in the golf world who thinks he won't be on the squad at Whistling Straits—unless he decides to pursue a career as a soccer player between now and then.
Much of the real screaming about McIlroy's non-commitment centered on his future as a Ryder Cup captain. The European Tour, which is constantly looking for ways to get its stars to stay home more often, passed a rule last year saying that moving forward, a player who failed to play the minimum number of tournaments or declined European Tour membership in ANY YEAR could not be a Ryder Cup captain or vice-captain.
McIlroy's turn to be a captain is probably at least 15 years away, perhaps closer to 20—as he pointed out Wednesday. But he will be the captain sometime in the future. He's 29, he has already played on five Ryder Cup teams—Europe winning in four of those matches—and he has emerged as the team's leader in the last two Cups.
Barring injury, in all likelihood he'll play in at least 10 Ryder Cups—perhaps more—for Europe before he's done and, given his popularity with the players it's more likely he'll captain more than once than not at all—regardless of any rule the European Tour may pass.
McIlroy loves the Ryder Cup. It's worth noting that he caused an uproar in 2009, before he had qualified to play in the match for the first time, when he said he was happy to make the team but that the Ryder Cup was really "an exhibition" and his real focus was on becoming a major champion.
"It took me about 15 minutes after I got to Wales [for the 2010 matches] to know I'd been wrong," he said a couple of years ago. "This wasn't an exhibition. This was a very big deal. I felt the tension and the passion of the other guys. I loved every second of it.
"Looking back, what I said initially was selfish. I'm an only child and, since I was a kid, my golf was the most important thing in my world. I had to re-adjust my thinking to understand that wasn't true."
When McIlroy finished saying that, he leaned back in his chair, laughed and said, "Can you imagine that, a golfer being selfish?"
There's a first time for everything.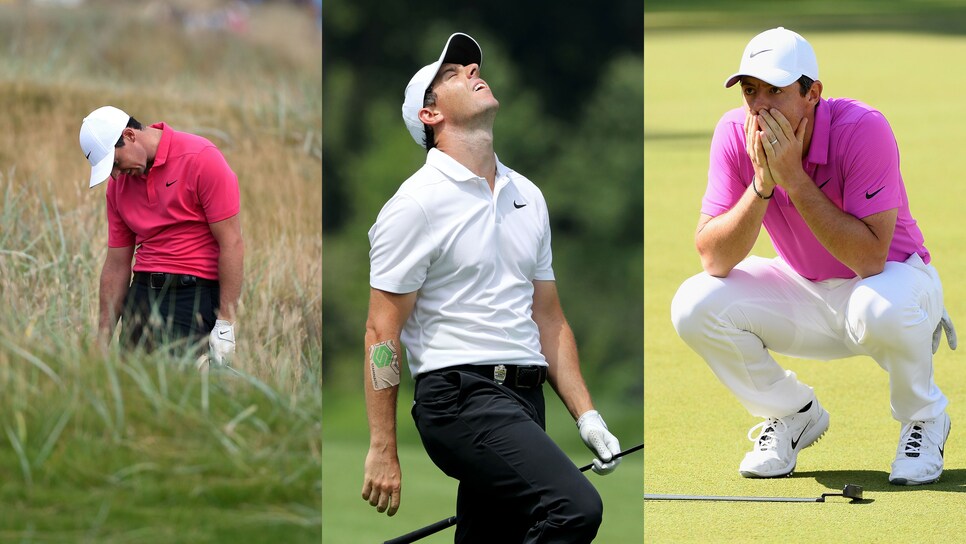 McIlroy is honest andself-deprecating. He's also one of a handful of players who have been honest about the Phil Mickelson-Tiger Woods post-Thanksgiving money grab. "Look, if they'd done it 15 years ago it would have been great," he said earlier this week. "But nowadays it misses the mark a little bit."
In other words, back when Woods and Mickelson couldn't stand to be in each other's presence it might have been worth 20 bucks. Now, not so much.
There's no doubt that McIlroy's decision to stay in the U.S. at least through the U.S. Open has a lot to do with the new schedule. But there is probably more to his not being willing to commit to playing in Europe more often next fall. Perhaps he has issues with European Tour commissioner Keith Pelley and wants to get Pelley's attention. Perhaps he and his wife Erica are thinking about starting a family soon. (To be clear I have NO inside information on this subject). Chances are, he'll end up playing four events before year's end.
But even if he doesn't, he'll be on the Ryder Cup team in 2020 and he'll be a Ryder Cup captain in the future. My fantasy is that he captains Europe in 2036 at Congressional—where I'm a member. McIlroy is also a member. How cool would it be for the visiting captain to be a member of the host club?
Trust me, that's far more likely than McIlroy missing a Ryder Cup anytime soon. Or not being a captain—at least once. Given an over-under of two on how many times he captains Europe, I'd lean to the over.