Superhuman Skills
The Open 2021: We put Collin Morikawa's iron accuracy to the test, and the results were freakish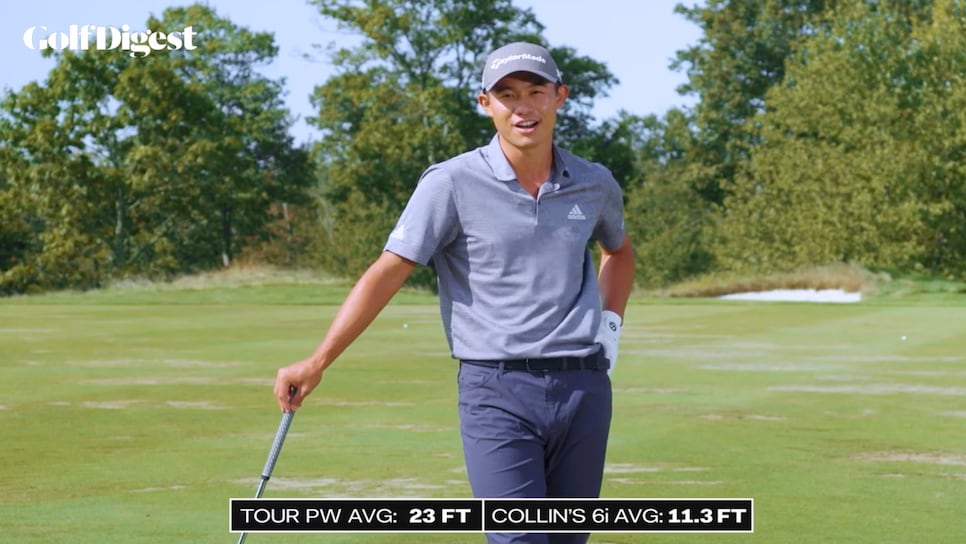 "Collin Morikawa is a great iron player" is one of those accepted golf conventions by now, driven home resoundingly by the 24-year-old star's surgical performance at Royal St. George's. But at Golf Digest, the moment we knew it for sure was last September, when we approached our newest playing editor with an idea for a video challenge that might have seemed ridiculous to just about anyone else.
The concept was to measure Morikawa's accuracy compared to that of other tour players. On its own, not a big deal. Except here we wanted to see if Morikawa's 6-iron was more precise than a tour player's pitching wedge. In a sense, it'd be like giving someone a crayon and someone else a can of spray paint and asking both to stay within the same lines of a coloring book. Yet when we posed the idea to Morikawa at our cover shoot outside New York City the day after the 2020 U.S. Open, he mostly just asked when we needed him to start.
To summarize, a PGA Tour player on average hits his pitching wedge to within 23 feet. In 12 swings with a 6-iron, Morikawa averaged 11.3 feet. Perhaps even more revealing from the video is how many times Morikawa reacted to a swing as if he hit it off the planet—"Nope," he'd say—and the ball landed a mere 10 feet or so away. Fair to say the guy grades himself on a different curve. Justifiably so.