Approach Shots
The One Pitch Shot You Really Need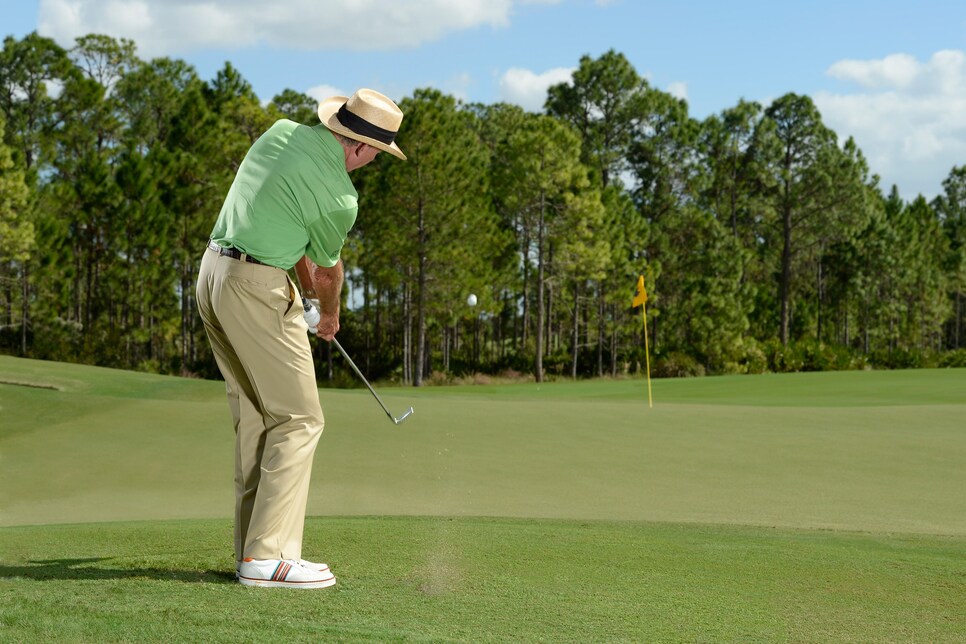 In an era in which pros such as Phil Mickelson are using 64-degree wedges to loft the ball around the greens, I'm advocating a lower-trajectory shot for most golfers: the pitch-and-run. Assuming you've got a fair amount of green to work with, it's a lot easier to judge distance when you can get the ball to release and roll toward the hole instead of trying to fly it most of the way there. This is a must-have shot for your game, and here are the steps to execute it.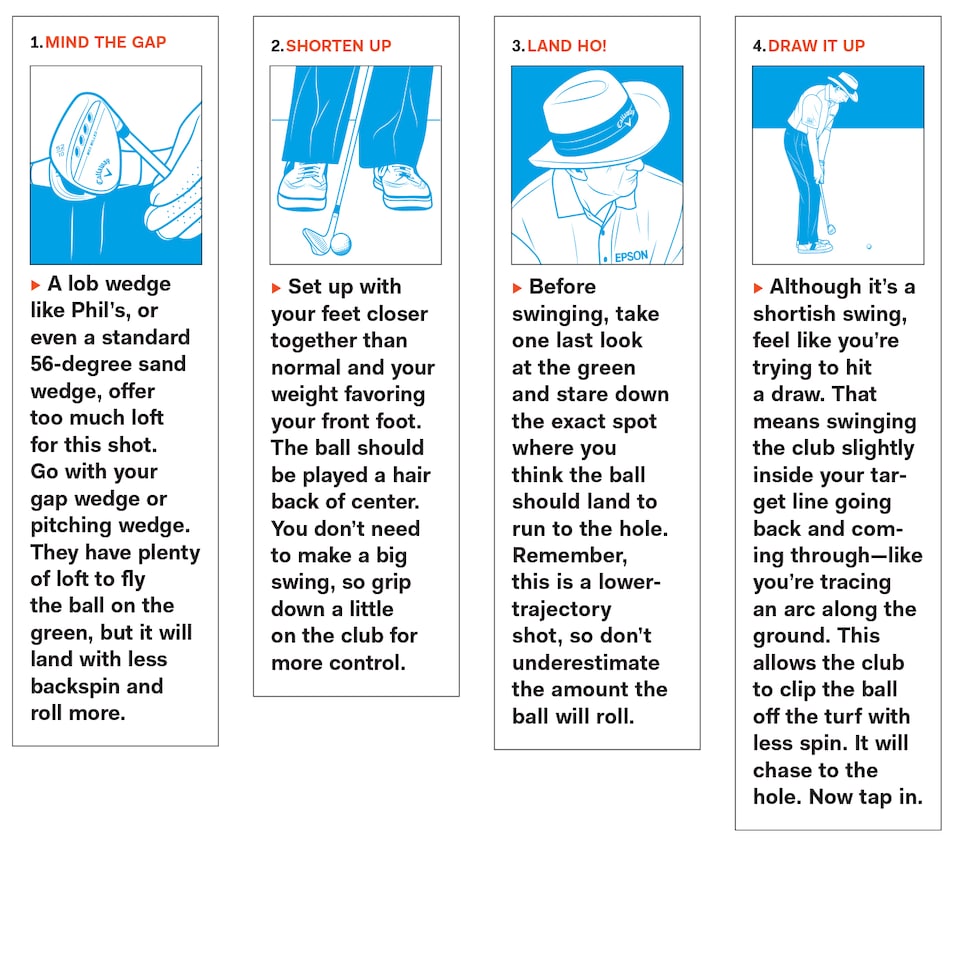 Illustrations by Todd Detwiler
You are using an unsupported version of Internet Explorer. Please upgrade to Internet Explorer 11 or use a different web browser.