The Loop
The New York Knicks top themselves by ruining next season before current one has ended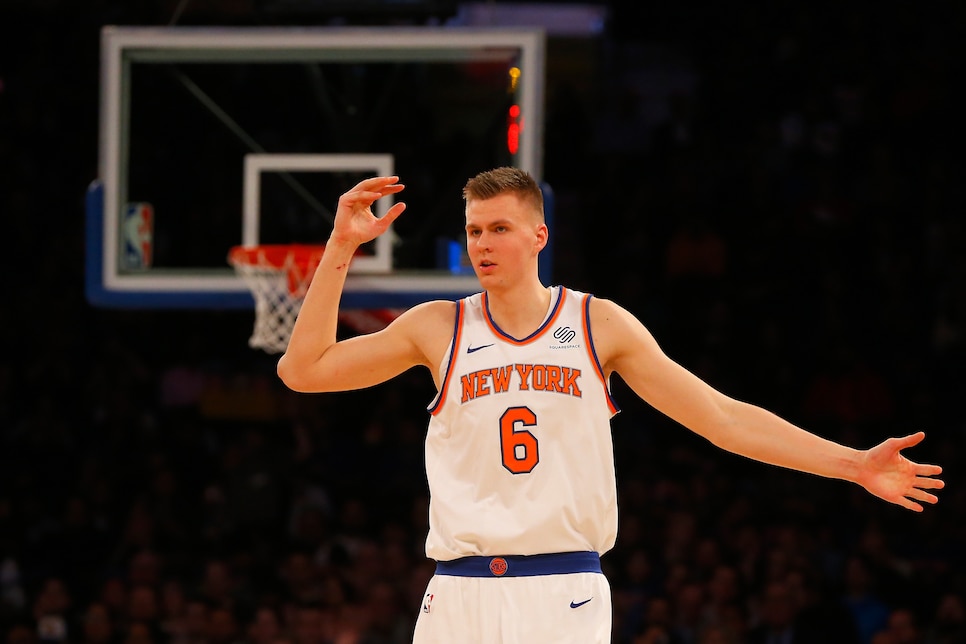 Got to give it up for the New York Knicks. The playoffs are only two games deep, but somehow they've already ruined next season.
How else can you synthesize the following items that have stumbled out of their unfulfillable bag of sadness this week?
-- Franchise cornerstone Kristaps Porzingis—the first homegrown, under-25 superstar the team's had in three decades—may miss all of next year. Owner and adult-only jazz club aficionado James Dolan said Wednesday the forward might not return in 2018-19 as he rehabs from tearing his ACL in February.
-- The Knicks fired Jeff Hornacek last Thursday night at 2:00 a.m. in a Westchester County Airport conference room. Hornacek won only 60 games in his two seasons at the Knicks helm, but not sure Red Auerbach could have broken .500 with this roster. He was the 11th coach in the last 16 seasons for the Knicks.
-- The team also fired Kurt Rambis. Frankly, we're okay with this. If he wasn't going to rock the Rec-Specs, mullet and sweet 'stache from his glory days, what was the point of keeping him around?
-- Given the team's quick work of Hornacek, they must have a rockstar candidate in mind, right? (Silence) RIGHT?
What, no Larry Brown? He's hanging out in Long Island, sure he'd take the call. It's been two years since Byron Scott last burned a bridge, let's get him back in the mix!
Forget Knicks fans; they've already seen shit they can't unsee. The real losers in this are the poor bastards working the phones at Madison Square Garden, charged with selling season tickets for next season. How the hell do you pitch that? "Stand and cheer as Joakim Noah sits the bench for $19 million! Come see Ron Baker mistime dives for loose balls! Watch Spike Lee wait intently for his nightly spot on the JumboTron!"
On the bright side, they do have Frank Ntilikina, so maybe things won't be so...
(Remembers Knicks took Ntilikina instead of Donovan Mitchell)
...seriously, Godspeed to the ticket sales team.