The Loop
Knicks reach new nadir after owner James Dolan performed on the Tonight Show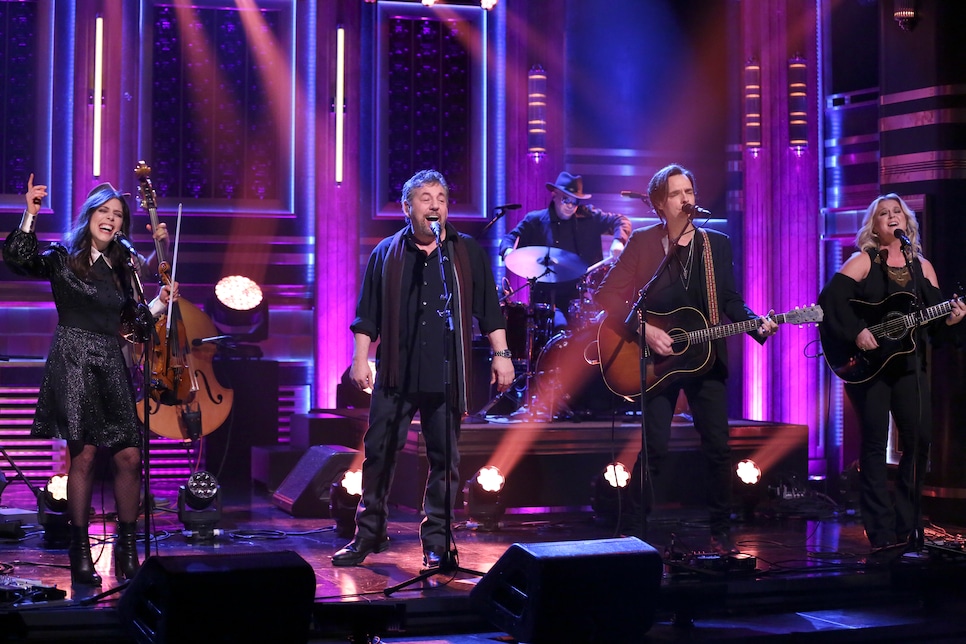 All due respect to the Kings and Clippers, the New York Knicks are the most tortured franchise in the NBA. There's not enough room on the Internet to list the organization's litany of woes, and every time its fans think the club has hit a new low -- like Isiah Thomas managing the roster like a drunken 20-year-old working an NBA Live dynasty or owner James Dolan getting Knick legend Charles Oakley arrested -- the team somehow tops (lowers?) itself. Consider this the new, albeit ephemeral, nadir: Dolan and his blues band singing on "The Tonight Show."
And no, it wasn't in the vein of "President Obama slow jams the news." This was a legit performance. Or as legit as such a sham could possibly be:
I'm not sure how much Dolan had to bribe NBC executives for the appearance, but I'm pretty sure it was the entirety of the Knicks' remaining cap space. But take solace, New York fans. The Knicks would have spent it on someone who would have immediately crashed and burned anyway.