The Loop
Golf's mechanic has a swing made of rubber
At a Masters weekend notable for the brittle superstar who isn't there, supple senior Miguel Angel Jimenez shot the low round of Saturday -- and tied the Masters record for low round by a player 50 or older -- with his seven-birdie 66.
The 50-year-old Jimenez and 54-year-old Fred Couples have enjoyed extended shelf life at Augusta National because they play the course with the same approach -- even though their swings look nothing alike aside from the Plastic Man flexibility.
"The guys that hold up year after year survive because they trust what they do," says Top 50 teacher Randy Smith. "They don't try to get more from their swing than what's inside them. Jimenez is really flexible from a physical standpoint, but he's a low-ball hitter, and that is never going to be ideal at Augusta. But he doesn't change it for that week. He does what he does, and gets it from point A to point B. And he has an absolutely magnificent short game."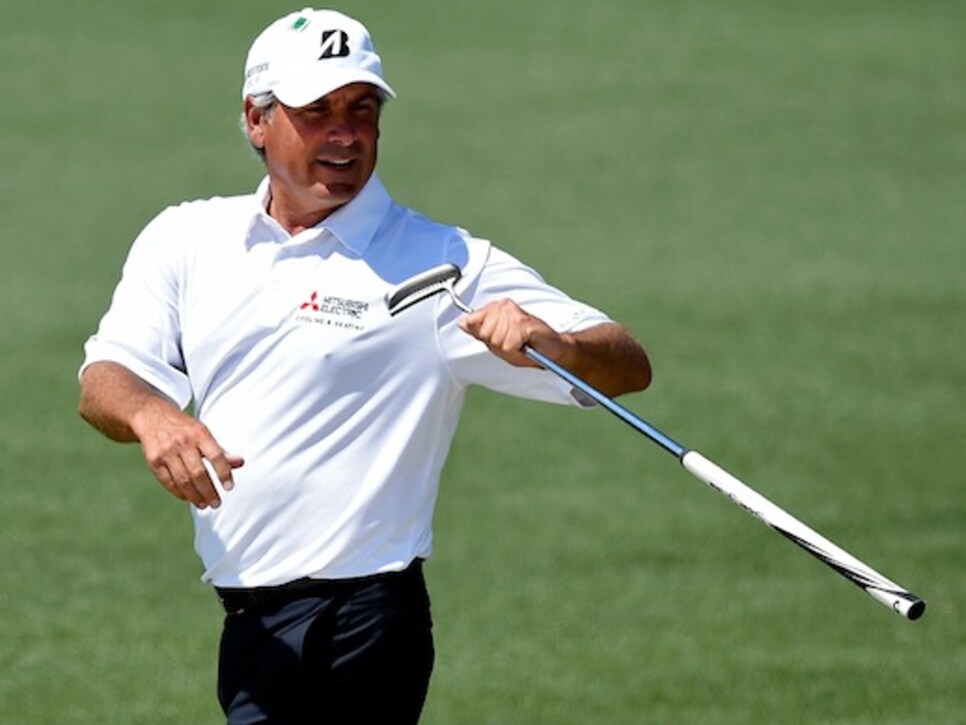 "Physically, Fred Couples has marvelous footwork and can produce very high, long shots and move them in both directions. If you can work the ball with some length, you can get into some of the corners," says Smith. "He's got a priceless amount of knowledge about the place too, and like Jimenez he has an incredible short game touch. He has a plan for how he wants to play the course, and he follows it."
Even Augusta National's notoriously challenging greens work in the geriatrics' favor. "I think the fast greens actually work to free some players' strokes up," says Smith. "When the greens are that quick, it forces you to use much less grip pressure. If you're gripping it super tight and trying to bang them in, you're in for a short stay. These guys know the greens so well from playing for so many years, and that also adds a lot of confidence."