The Best Of Golf DIgest
The men the Masters forgot
They were once the game's best-known caddies. Then the rules changed.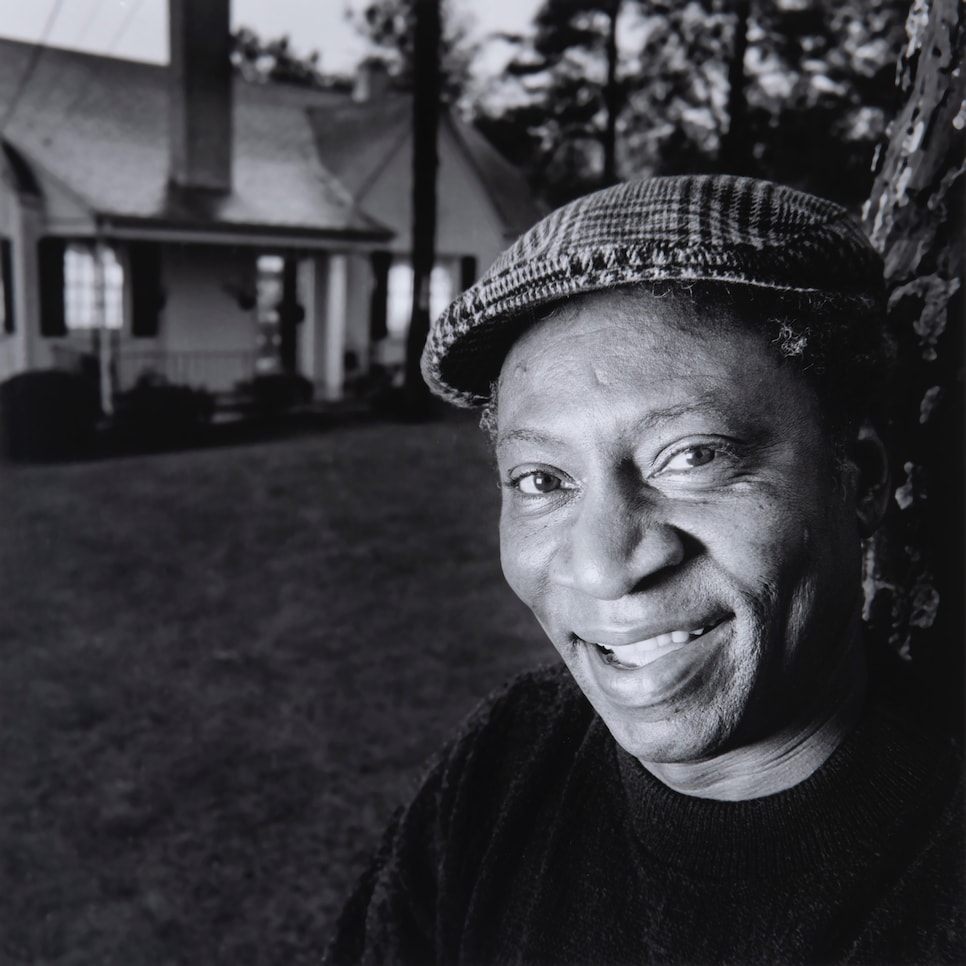 Jariah Beard is the unofficial oral historian of the former Masters caddies. He carried his first bag at the age of 12, caddied in the Masters from 1957 to 1982, and won with Fuzzy Zoeller in 1979.
Editor's note: In celebration of Golf Digest's 70th anniversary, we revisiting the best literature and journalism we've ever published. Catch up on earlier installments.
Some stories are all about the words. This one's equal part words and pictures. There's a haunting quality to the images that capture those familiar figures in white overalls who caddied for decades at the Masters, and then were gone. When the assignment was made for this April 1993 story, we called on two young staffers who would later become world-renowned journalists.
Dom Furore joined Golf Digest as a staff photographer in the early 1980s and quickly became one of the most versatile cameramen in sports—from shooting high-speed Hulcher swing sequences to night-time golf-hole portraits that earned him an Alfred Eisenstaedt Award. Furore's series of black-and-white mountain-golf photography has been compared to Ansel Adams' dramatic depictions of America's national parks. For this portfolio, Dom hung out with the caddies in the kitchens and barbershops of Augusta, where he now recalls an argument breaking out over, of all things, the year Tony Lema died in a plane crash. The quarrel started to get serious, and one of the caddies, Jerry Beard, said to Furore, who had taken on the nickname "Digest":
"Digest, you gotta find out!" So Dom used a payphone and called our late fact-checker, Kathy Kelly Stachura. "Don't ask why, just tell me when Tony Lema died," he said urgently. A minute later—remember, this was back before the Internet was in your pocket—Kathy came back with "1966." When the answer was reported, one caddie said, "What the f--- does Digest know?" Then it was explained that Digest had called the Golf Digest office, and a fight was averted.
Jaime Diaz, now a contributor to Golf Channel, provided the lyrics to accompany Dom's song. Jaime recently caught up with Jariah Beard at home: "Just as memories of caddieing in the Masters grow fonder, the wound from being left behind only deepens. Now 79 and still a good enough player to regularly break his age, Beard stays in contact with the dwindling number of former caddies he grew up with in The Hill neighborhood where he has always lived. He said, 'I was fortunate to have another job, but for the guys who just tried to keep caddieing, it only got worse. There was nothing left for them at the National, and none of us who are still around can even get a ticket to the tournament now.'"
Beard is warily hopeful of the present moment in our country. "A lot of white people have gotten out and joined the protests, and it seems like more people are listening and starting to understand what the black man has always known," he said. "I saw the tour honored George Floyd at Colonial. That was very new. Maybe some things change, and maybe some things in golf change." —Jerry Tarde
In a cozy living room filled with golf bags, silver trophies and rich stories, it is obvious Jariah Beard has enjoyed a lifetime in the game.
But the room gives no hint that Beard caddied in 25 Masters, or that he carried Fuzzy Zoeller's bag to a historic victory in 1979. Only when prodded to talk about that experience does it become clear that Beard might never stop thinking of himself first and foremost as a caddie at the greatest golf tournament in the world.
"We were so proud to be part of it," Beard says quietly. "We knew that golf course, and we loved what we were doing. I could call you every shot my man ever had in the Masters. Those were the best moments of our lives."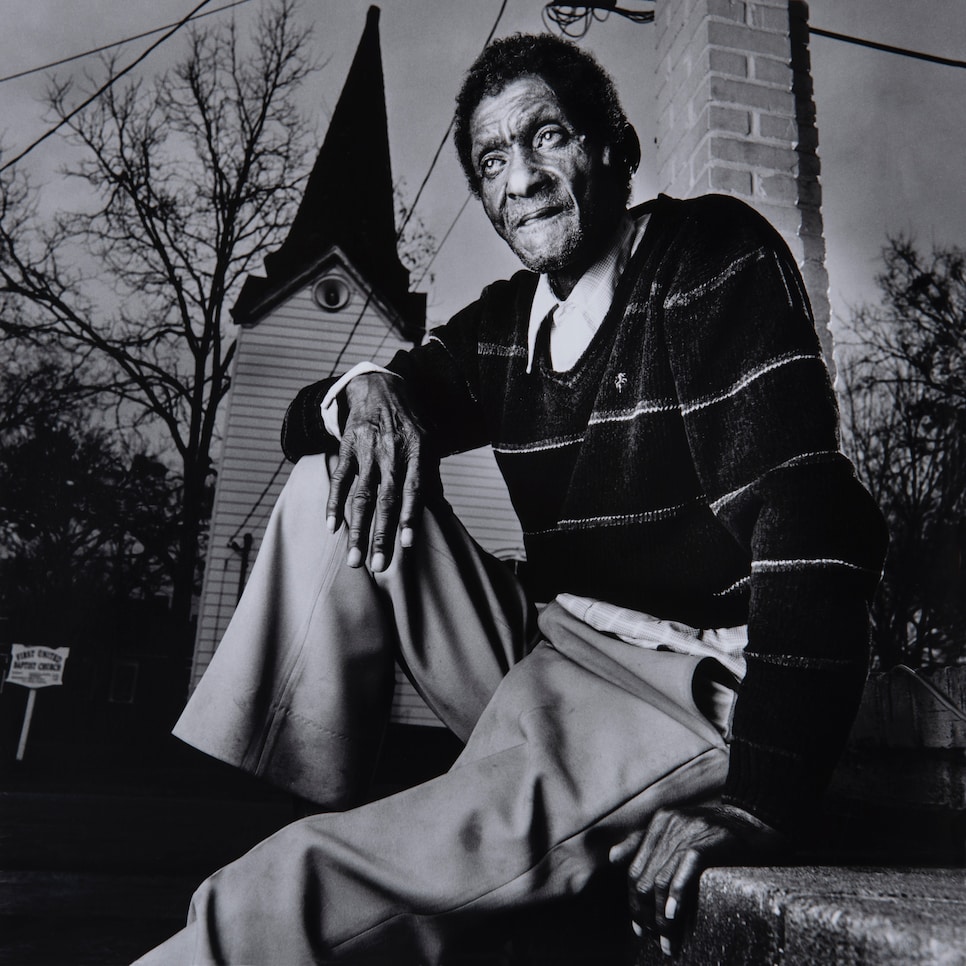 Willie Lee (Pappy) Stokes is generally considered the greatest caddie in Masters history. He shared in five Masters titles by four men: Herman Keiser in 1946, Claude Harmon in 1948, Ben Hogan in 1951 and 1953, and Jack Burke Jr. in 1956.
Beard is one of dozens of former and current regular caddies at Augusta National Golf Club who in the last decade have become the forgotten men of the Masters. Their departure from the scene was sealed before the 1983 tournament, when then-chairman Hord Hardin acceded to the players and rescinded the longstanding rule that competitors employ the club's caddies.
The decision ended a 46-year tradition of the locals—all of them black men—working exclusively in the tournament. Along with most of the 90-odd club caddies, Beard lost his Masters job, as Zoeller and nearly all the players began hiring either their regular tour caddies, family members or friends.
It changed the look of the Masters forever. No longer was each player flanked by a black man in a white jumpsuit, both of them framed by emerald green. To some, that image symbolized the plantation aura of the Masters. But to the caddies it meant an affirming association with a sport that traditionally made little room for the black race. "In golf, you don't see any more of this," said Beard, pointing to his face. "Players or caddies. The Monday of the Masters, I was somebody in this community."
To the Augusta National caddies, being replaced was devastating. In tangible terms, losing the Masters took away their most lucrative week of the year, in which they could earn as much or more than they did in the other 51 weeks. Without it, they either had to live off the few thousand dollars they could make caddieing at the club from October to May, or get another job. In emotional terms, being muscled out of the Masters was a blow to their self-worth and dignity.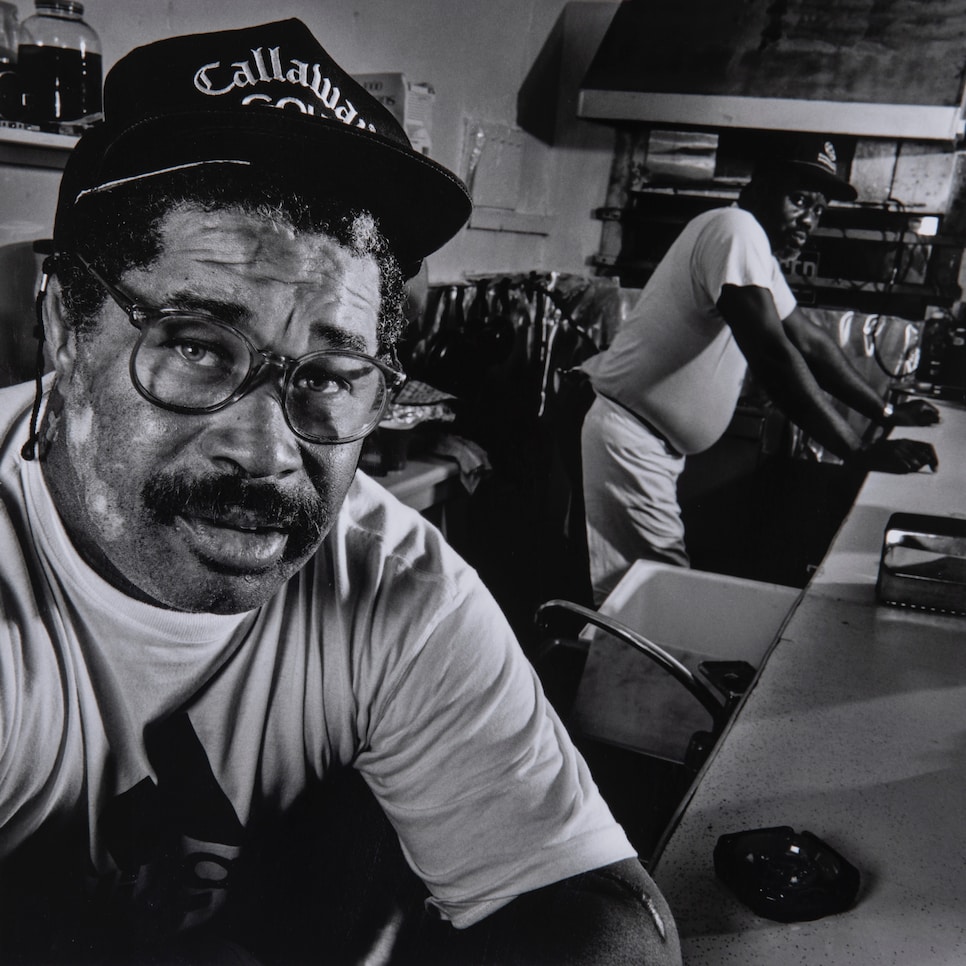 A nephew of Augusta native Jim Dent, Tim (Red) Reid caddied and, with a partner, runs a diner where many caddies hang out.
"Deep down, I'm still mad, because at that golf course, we are the best," says Charles Reynolds, now a greenkeeper at a nearby public course. "But they really did me a favor and made me get a job."
Most of the men have not moved on to greener pastures, however. They have continued to caddie at Augusta National, eking out a living but little more. Others, like Willie (Pete) Peterson—who carried Jack Nicklaus' bag for five Masters victories—have gone on to vagabond careers caddieing elsewhere.
"A lot of guys want to get out of it, but they don't know anything else," Beard says. "It seems to make guys old fast. Ironman, he caddied for Palmer all those years. He died before he hit 50. His name was Nathaniel Avery. We just buried Leon McCladdie, who won twice with [Tom] Watson. He was only a couple of years older than me."
As he speaks, Augusta National lies less than a mile away, just as it has all of Beard's life. Like most of the caddies who have worked at the club, Beard grew up in a small house in a nearby area known as The Hill. He now owns a four-bedroom home only a few blocks from where he was born.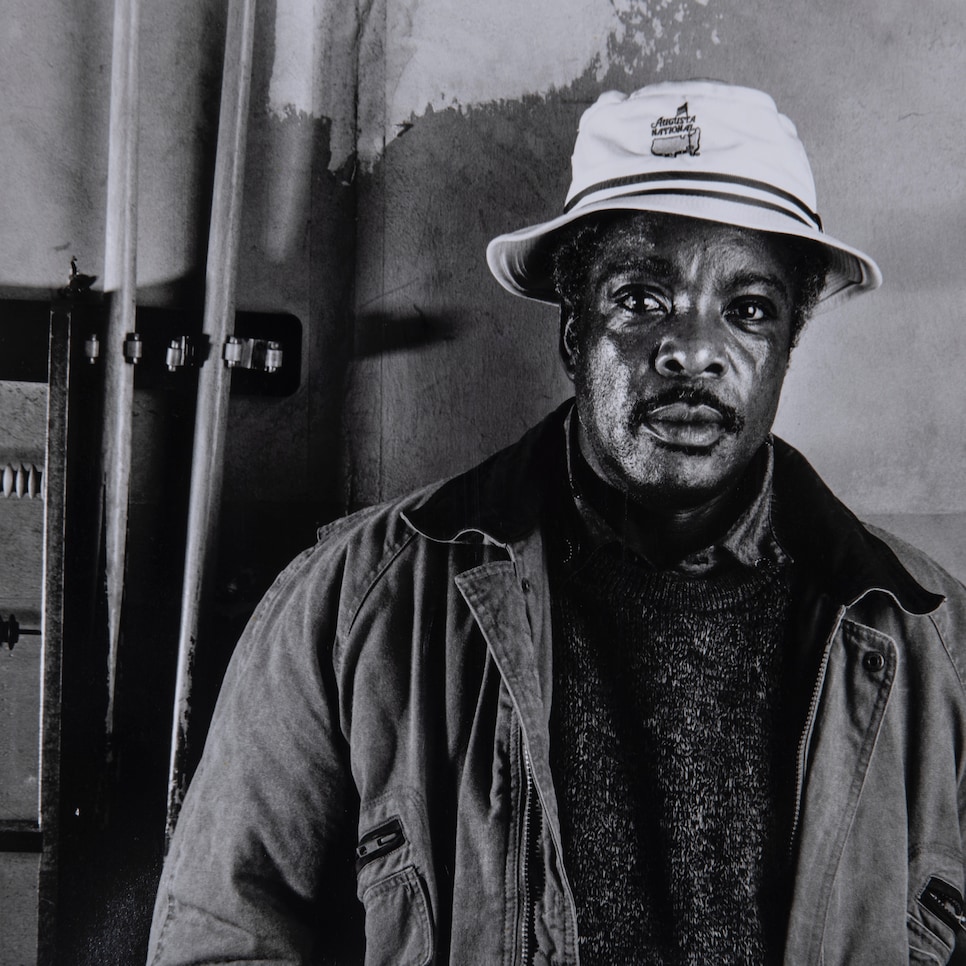 Sammy Tankersley caddied in the Masters for Billy Casper and Jerry Pate.
"You never wanted to be called a Bull, because that was an ignorant caddie," Beard says. "You wanted to be known as a Stabber, because that meant you could pull clubs that went right to the heart of the green."
Beard stopped caddieing altogether after The Change, as he calls it. Instead, he increased his work schedule as an inspector at the Federal Paper Board in Augusta to help support his wife of 30 years and their four children. But he still sees many of the caddies at hangouts on The Hill, on a corner where there is a rundown poolroom, a small diner and a median divider that for years has served as a makeshift chipping and putting course.
Beard recently met up with a group of caddies who had just completed a morning loop at the National, as the club is known locally. They go by names like Burnt Biscuits, Little Mike, Hicky and First Baseman. They dress primarily in out-of-style golf clothes—unpleated polyester pants with hard-collar shirts under nylon windbreakers.
They are happy to see Beard, who is known as Bubba, and is the best golfer among them. The dialogue turned to past Masters, with Beard talking about Nicklaus on his way to his first green coat, in 1963.
"I've got [Don] January, and Pete's got Jack," says Beard, referring to Willie Peterson. "On 13, Jack popped up his drive, and he's about 260 from the green. He says, 'Willie, can we get there? and Pete says, 'No sir, Mr. Jack.' Jack kind of stands there for a minute before he says, 'Willie, now you know I can hit it as far as I want to.' So he takes the 3-wood and kills it at the green. When the ball lands, Don says to me, 'Lord, Jerry, he's going to run us all off the tour.'"
The caddies laugh, and soon move on to a topic that is a favorite of caddies everywhere—the most difficult players to caddie for.
"I tell you, Gardner Dickinson was a touch hog," says ex-Masters caddie Mark Eubanks, employing the local caddie term for a temperamental player. "Somebody cough, and he would turn mean."
"Doug Sanders," says another, shaking his head. "No matter how many times you were right, the man would still not believe you."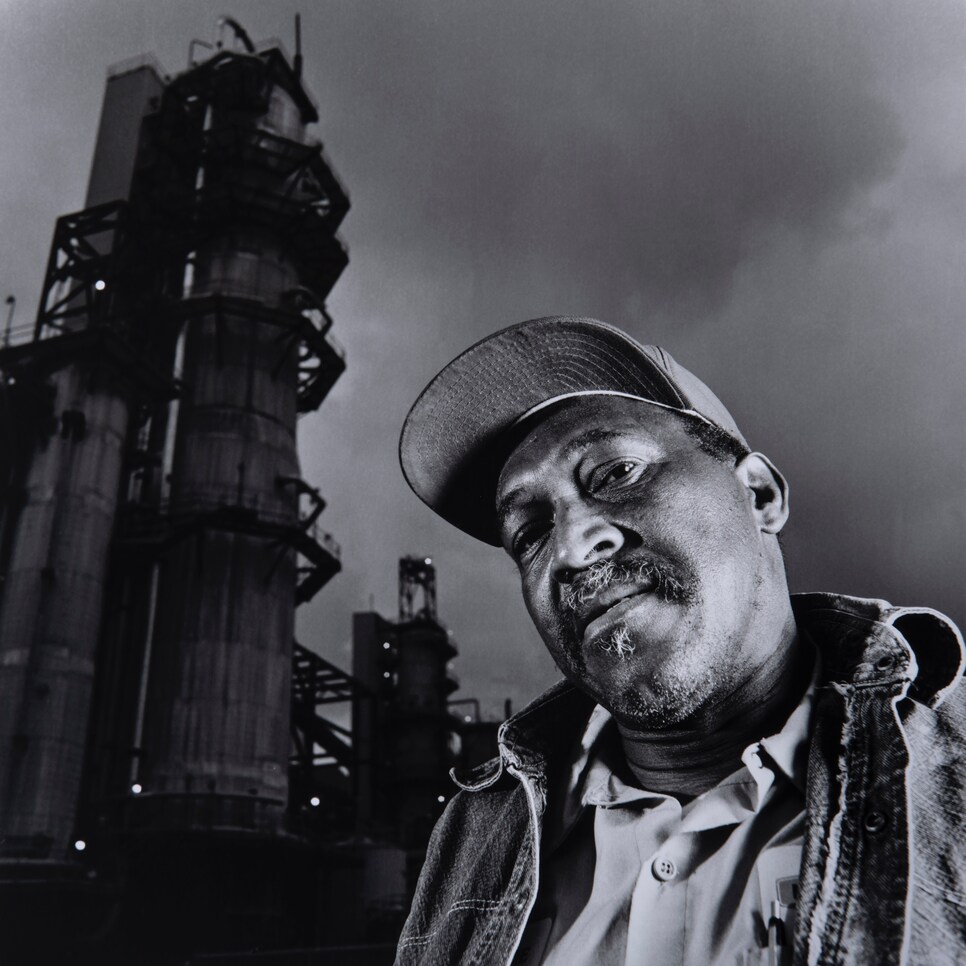 James (Pookie) Harrison caddied at Augusta National for 30 years, and for nearly as long in the Masters. He almost won with Tony Lema in 1963.
"Palmer like to kill poor Ironman," says another. "They'd set out for a practice round, and there's about three sets of clubs in the bag."
Beard had no such problem with Zoeller, who became the first Masters "rookie" to win since Gene Sarazen in 1935. With only a single practice round to draw upon, Zoeller deferred to his new caddie on club selection and all putts. Energized, Beard put a lifetime of experience into every shot, until Zoeller finally holed a right-to-left eight-footer for a birdie on the second playoff hole to defeat Watson and Ed Sneed.
Zoeller gave Beard more than 10 percent of his $50,000 winner's paycheck. He also asked Beard to come on tour with him. Although he declined, Beard still figured he'd have a job for life during Masters week.
But by the early '80s, Watson and several other players had written to Hardin asking that they be allowed to use their own caddies. After rain suspended play of the first round in 1982, a misunderstanding about the next day's starting times caused several caddies to show up late. Players seized on that incident to pressure the club to make the change.
What bothers Beard is how quickly and completely the black caddies were forgotten. "We just got erased, like we never existed," he said. "I can't forget. The way it went down wasn't right. We were part of that place, and somehow, we still should be."