The man who played America's 100 Greatest golf courses in one year on how he pulled it off and his favorite tracks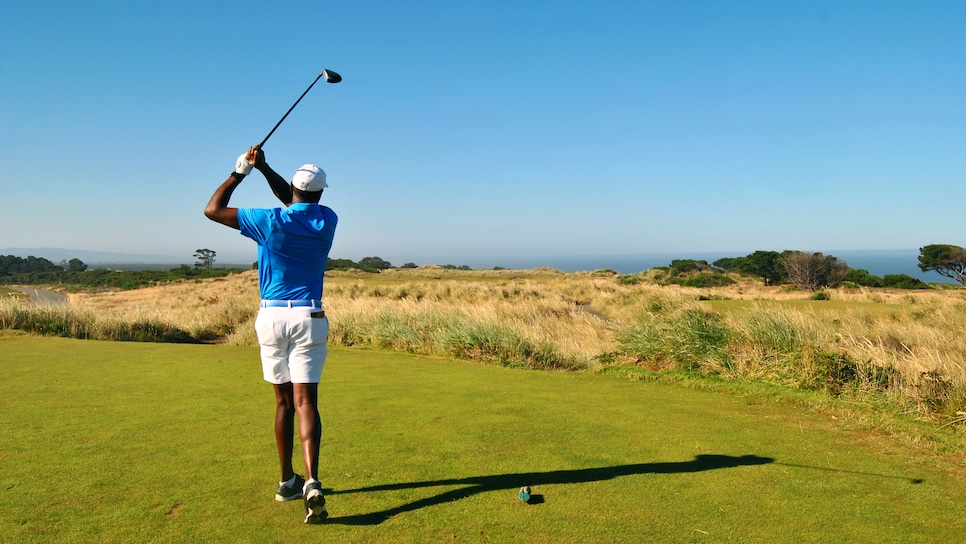 In 2016, I played golf with Barry Gibbons, a recently retired man who was attempting to walk more 18-hole rounds than anyone in history. Gibbons wound up accomplishing his mission, finishing with an astonishing 878 rounds and found the best way to lose 30 pounds. But two years later, Barry may have been topped by another man who left the rat race to pursue an Amazing Race-esque challenge of his own: Play all of Golf Digest's America's 100 Greatest golf courses. In the same year.
Our Max Adler recently wrote about the remarkable story of Jimmie James, who pulled this dream season off thanks to some impressive networking and yes, an incredibly supportive wife. James' journey took him to some of the most coveted spots in golf, but it also provided him with special memories and friendships that will last a lifetime.
Making James' accomplishment even more impressive are his humble beginnings and the fact that he's not a billionaire with a private jet. And he joined the Golf Digest Podcast to talk about how this quest came about, his favorite courses along the way, and offer advice to fellow retirees and others interested in pursuing a similar goal. Also, Sam Weinman and Stephen Hennessey joined me to discuss our favorite golf courses, a new World No. 1, and a new Johnny Miller in the TV booth. Please have a listen: