The Loop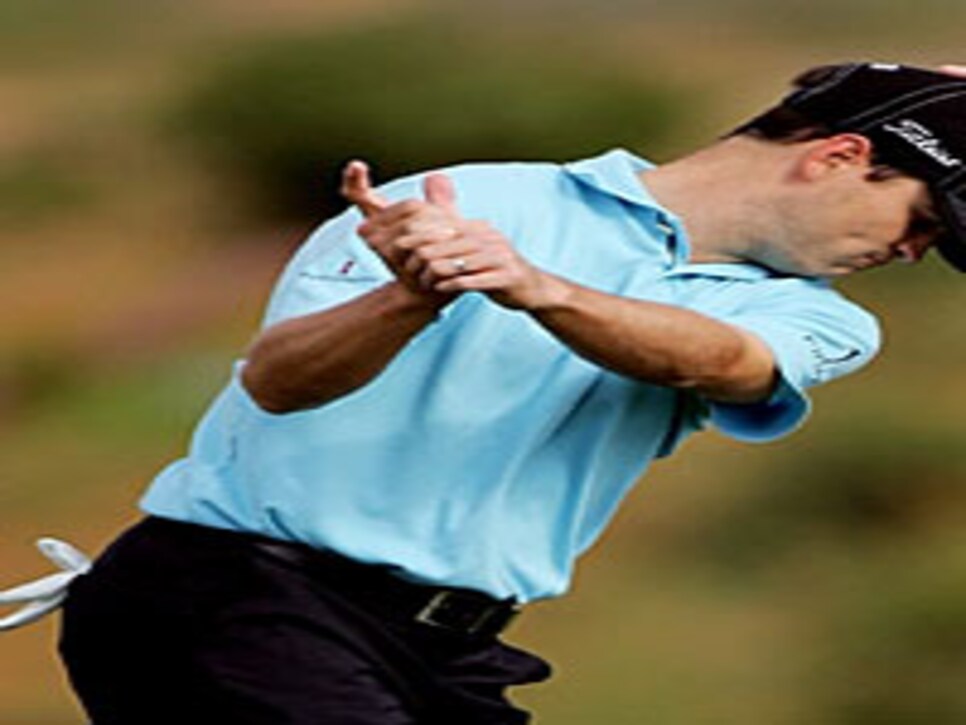 As CBS SportsLine's Steve Elling reports, at least six golfers were without their clubs and luggage Monday.
Among those stuck at baggage claim: this year's Masters champion Zach Johnson and '97 British Open champion Justin Leonard. (Wonder what Johnson might look like Thursday if his clubs don't arrive? Check out the photo).
If it's any solace, Larry Nelson won the 1983 U.S. Open at Oakmont after his clubs were lost on his flight to Pittsburgh. Rather than spend time at the driving range, or even play full 18-hole practice rounds, he spent his practice time putting. The work paid off and he defeated defending champion Tom Watson by a single stroke, making up a six-shot deficit in two days.
Perhaps they should have shipped their luggage and clubs ahead of time. Leonard was not playing in the John Deere, and both Johnson and Perez missed the cut. That would have saved them a lot of aggravation.
"We ship a lot of golf clubs to Europe, especially Scotland," says Gene Langenecker, president of The Luggage Club.
Any chance of losing those clubs?
"That would not have happened," Langenecker said.
Langenecker said international shipping is tricky because of customs, but it's not a problem for his company because, "We know how to complete the paper work."
Customers only need to call 24 hours in advance, and with the priority service, golf clubs and luggage can be securely sent across the pond in less than 2-3 days, for about $325 -- or 1/4,000th of what Johnson won at the Masters.
Exceptions can be made for urgent cases, too. And players would also have the piece of mind of having a personal tracking number.