News
The ~~Little~~ VERY BIG book that could
It's 684 pages and nearly half a million words long, weighs almost 10 pounds and took seven years to write. The story behind one of the most distinctive books in golf history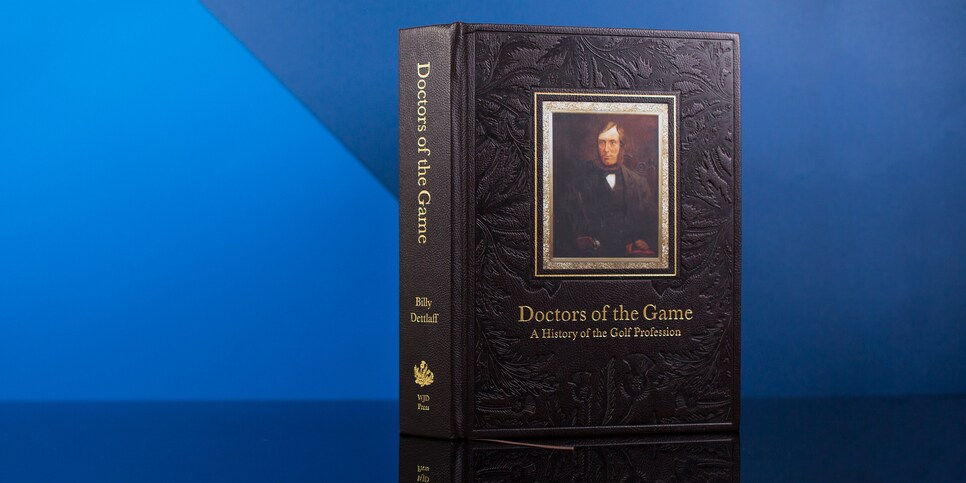 A labor of love tends to emphasize the love over the labor. Otherwise, what would be the point? It is a question for which Billy Dettlaff, retired PGA professional and aspiring author, might have been forgiven had he considered it when labor seemed to have love dormie.
In 2010, Dettlaff took on the task of writing a book about golf, maybe 250 pages, 70,000 words or so, a three-year project tops.
He under-clubbed, as they say in his profession.
Seven years and nearly a half-million words later, Dettlaff reasonably can claim that Tolstoy has nothing on him. War and Peace, the benchmark for lengthy books, was about 100,000 words longer, yet took less time to write. Then again, it only spans 15 years and a regional revolution.
Dettlaff's book, Doctors of the Game: A History of the Golf Profession, spans upwards of 150 years and traces those most responsible for the growth of the game from the auld sod to the new world. Spoiler alert: None of them was named Tiger.
But one of them was named Allan Robertson, whose portrait adorns a cover that is a veritable work of art. The website for the book describes the cover it as "Italian Fiscagomma Agenda Bufali featuring unique debossed Scottish Thistle design, four-color tip-on portrait image honoring Allan Robertson (and) foil lettering on cover and spine." Seek a translation yourself.
Meanwhile, the 684 nine-by-12-inch pages between the covers are "archival Italian Garda Silk 100 lb. Matte paper – FSC-RFM Certified." This is Augusta National-quality turf.
"It's as attractive a book as I've ever seen before," John Steinbreder, who edited the book for Dettlaff, said. Steinbreder himself is the author of 20 books and is travel editor/senior writer for Global Golf Post.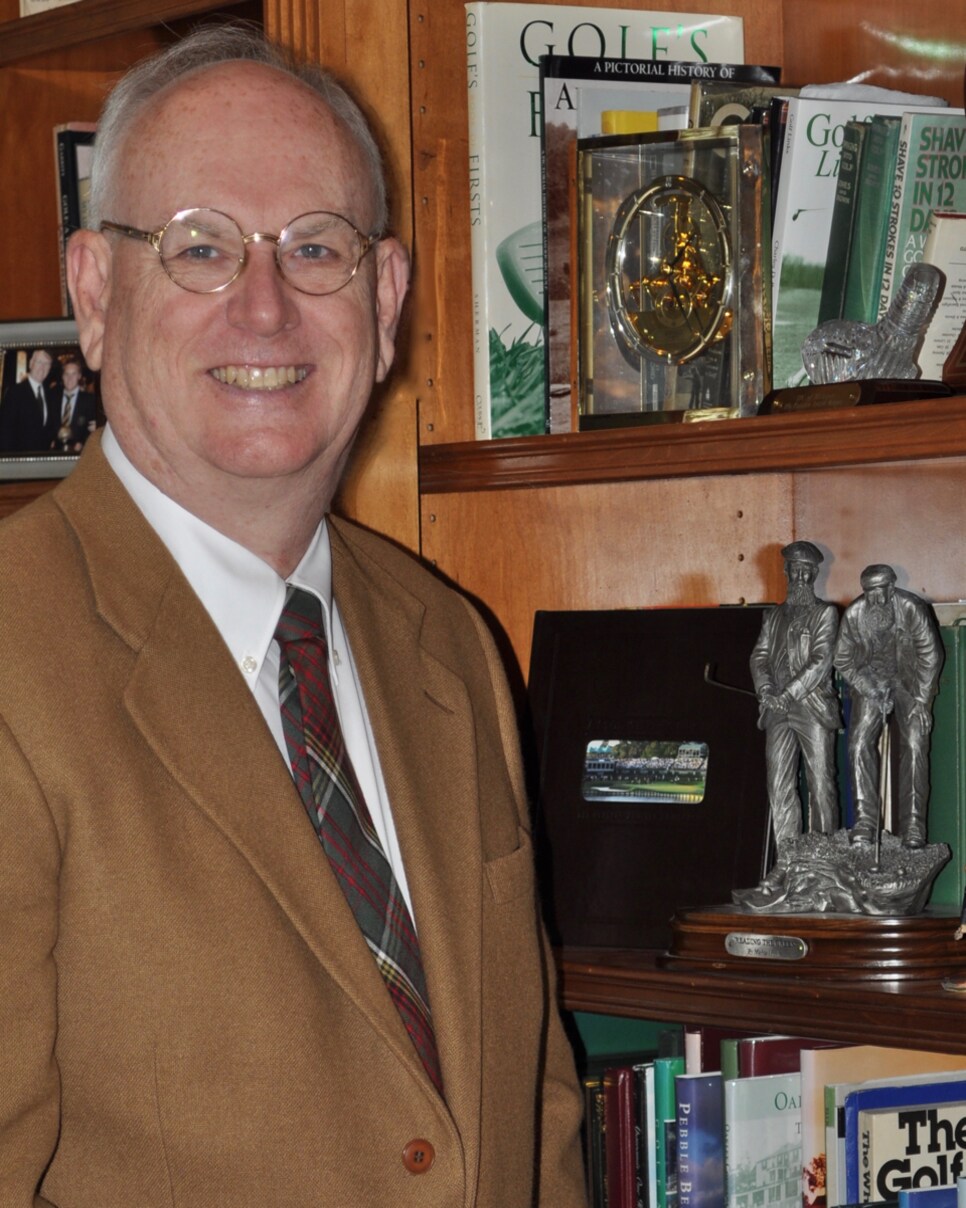 It is also one of the heaviest, tipping the scales at nearly 10 pounds. Though it would suffice as one, it is not a doorstop. This is the exception, a book that can be judged by its cover.
Doctors of the Game is an important historical examination of the game told via the overarching role of the PGA professional (what we now call the club professional), as Wally Uihlein, the CEO and president of Titleist's parent company, Acushnet, explained in the Foreword.
"The role of the PGA Professional within the game of golf cannot be overstated," he wrote. "It is an intrinsic relationship, inextricably linked throughout history to the growth, health and prosperity of the game. It is a connection that remains as vital today as it did in 1836 when Allan Robertson, the first true golf professional, brought under his tutelage in St. Andrews a teenager by the name of Tom Morris, the first true golf apprentice."
Dettlaff himself is a second-generation PGA professional. His father Henry was the professional at Algoma Country Club (now the Oshkosh C.C.), where he tutored a young Johnny Revolta, a future winner of the PGA Championship.
When he was 18, Dettlaff, an Oshkosh, Wis., native, took the train to Chicago to take a lesson from Revolta. Several years later, when he decided to become a golf professional himself, Dettlaff asked Revolta if he could come up to watch him teach. "I watched him four days a week from sunrise to sunset," Dettlaff said.
Dettlaff eventually became the director of golf at Inverrary Country Club in Lauderhill, Fla., then the director of golf at the TPC Sawgrass, and finally became the national director of the PGA Tour's TPC properties.
A career invested in the golf profession convinced him that "the club professional is really the most critical figure in the development of the game," he said. It sparked his interest in writing a book using the golf professional as the vehicle to tell the history of the game.
In 2009, he took early retirement, and a year later approached Uihlein to gauge his interest in working with him on his idea to expand the thesis he had written to become a PGA Master Professional 20 years earlier and turn it a book.
"Wally loves history," Dettlaff said, noting he immediately embraced the idea. "Wally and Acushnet paid for a lot of my early travel and an intern to help me."
Writing the thesis was a daunting task. "As a non-writer, I thought, How could I ever write 20 pages on a subject like golf? " he said. He wrote 116 pages and concluded it was incomplete.
So he set out to expand it into a book. "I thought if I could create a book, 250 to 300 pages, hopefully I could write it in 2½, three years," he said. "As it developed, I started to feel a kinship with the people I was writing about. There were such interesting stories, so many details on how the game developed and unfolded and the people we have to thank."

Among them was Bob Nye, "one of my favorite interviews," he said. Nye was the soccer coach at the College of Wooster (Ohio), where he was asked if he'd like to coach the golf team as well as manage the nine-hole Wooster Country Club. He became a legend there and was inducted into the Northern Ohio PGA Section and the Golf Coaches Association of America halls of fame.
"He was responsible for bringing 18 PGA professionals into the game at a little nine-hole course in the middle of Ohio," Dettlaff said. Nye had three sons, Greg, the men's golf coach at Penn State; Scott, the golf professional at Merion, and Gary, the director of golf at the Stock Farm Club outside Missoula, Montana.
"He's one of the most humble men you'd ever want to meet," Dettlaff said. "That was the kind of character and golf professional I wanted to capture, to let people know you don't have to be at Merion or an Augusta National to have an impact on the game."
The lineage binds the book to the same degree Dettlaff's master bookbinder did. Dettlaff's last chapter is titled "The Genealogy of the Golf Profession." It begins with Willie Dunn Sr., who along with his brother were "the first of the new guard of professionals at Musselburgh [Links in Scotland]," regarded as the oldest course in the world.
Dunn begat sons Willie Jr. and Tom. Willie Jr. was the first professional at Shinnecock Hills, which he helped design. One of Tom's sons, Seymour Dunn, settled in at a course in Lake Placid, N.Y., where one of his caddies was Craig Wood, a future Masters and U.S. Open champion.
Wood became the head professional at Winged Foot, where one of his assistants was Claude Harmon, another future Masters champion. Harmon later became the head professional there, and among his 44 assistants were Dave Marr, Jackie Burke Jr., Eddie Merrins and Jack Lumpkin. Claude also had four sons, Butch, Craig, Dick and Bill, all of whom became influential PGA professionals and instructors.
A family tree, Dettlaff calls it, tracing the Harmons back to Scotland professional Willie Dunn in the 1840s.
It is history, incidentally, that Dettlaff concluded was sorely missing among his PGA brethren. The only history in the PGA of America's education curriculum for aspiring club pros "was about four paragraphs," Dettlaff said. "How can we have young golf professionals coming into business without an understanding of the profession?"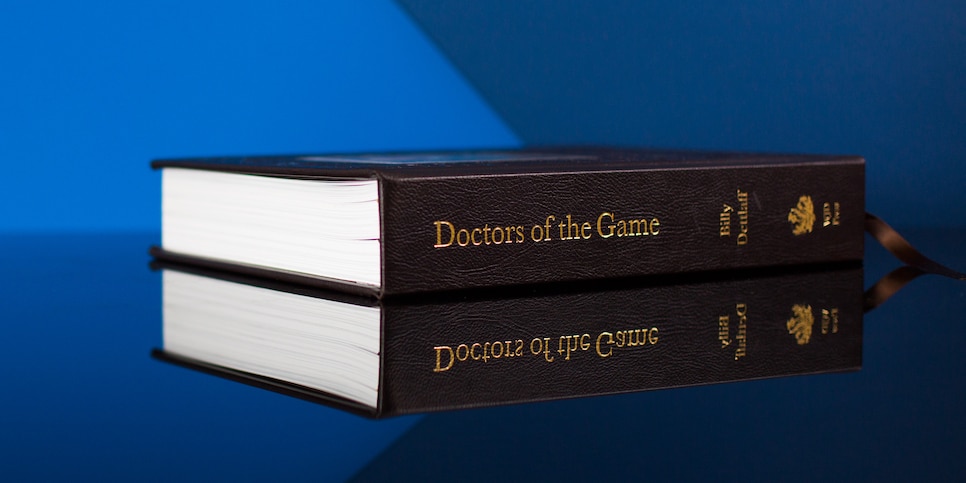 So from his research, Dettlaff gave the PGA of America a 72,000-word document that is now part of the organization's teaching curriculum, Steinbreder said, "looking at it through the golf professional. It is an extraordinary way to look at golf."
Dettlaff, incidentally, self-published the book, ordering 1,000 copies. The cheapest of them is the trade edition at $250. A signed and numbered limited edition sells for $400, and the heirloom author's presentation copy is priced at $1,500.
Dettlaff says he has sold about 425 of them, including one to Alastair Johnston, the vice chairman of IMG Worldwide, and owner of one of the largest collections of golf books in the world. "I do have Billy's splendid book," Johnston said via email, "but I have not yet had the chance to go through it to the extent that I could provide more than a cursory commendation of its visual appeal and the obvious depth of research he undertook in order to compile such a magnum opus."
Magnum opus does not translate to wealth, but instead is its own reward. "I didn't write it to make a million dollars," Dettlaff said. "I hoped to break even. I have broken even. But I wanted it to be a testament to the golf profession."
If this is the metric by which the book is judged, he has overwhelmingly succeeded and his book deserves a place on anyone's (reinforced) bookshelf.
"What Billy Dettlaff has created with Doctors of the Game is essential reading for the present and future custodians of the game," Uihlein wrote. "It is a living, breathing gift to golf history, a manual to preserve, progress and protect the game."