News
The hell with dark horses, give us a Masters filled with favorites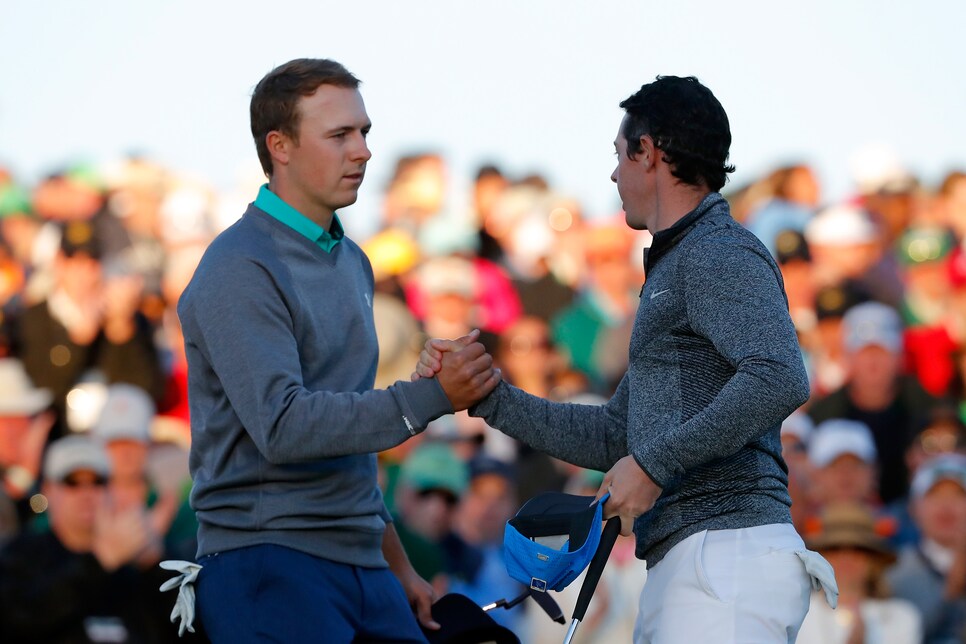 AUGUSTA, Ga. – Usually, the azaleas here knock your eyes out here. Not this time. Winter took the winter off. An early spring confused the flowers. The poor things bloomed three weeks early and now stand colorless, embarrassed, even ashamed. And that's not the worst of the climatic confusion, for after Monday's tornado watch came Wednesday's rainstorm and warning of Thursday's wind and rain preceding Friday's invasion by locusts. (I made up the locusts part.)
For at least the first and second rounds of this Masters, the theme will be misery. Anyone around par will be in the hunt. Even on the kindest, gentlest, sunshiny-est days, Augusta National defies easy solution. It asks for precision from the tee, into the greens, on putts running sidehill at warp-speed. When rain comes, when wind rushes through the pines, precision becomes impossible and Augusta becomes a mean place, very mean, even heart-breaking.
Or, more politely, to quote Jack Nicklaus, "This golf course keeps everybody off balance."
But fret not, all you fans of Masters drama. There's sunshine promised for the weekend. The misery will be over by then, and we'll be back to the kind of stuff that has made the Masters the best of all golfing theatre.
What I'm hoping for, late Sunday afternoon, is the sight of Jordan Spieth, perfectly balanced, standing on the 12th tee tied for the lead.
I'm hoping he's there with Rory McIlroy, the young titans a shot in front of Jason Day, two up on Dustin Johnson and Justin Thomas. I'm hoping Phil Mickelson, four down, is lining up an eagle putt at the 15th. If Jon Rahm wants to introduce himself as the next great Spaniard— Seve's progeny—that would also be fine with me. (But, please, one Danny Willett is enough.)
Yes, the first and best storyline is Spieth facing the 12th again. A year ago he stood on the 12th three shots up on the field, his second Masters victory there for the taking—until he dropped a tee shot into the damnable stream there, until he dropped another in, until he walked to the 13th tee no longer three up but one down.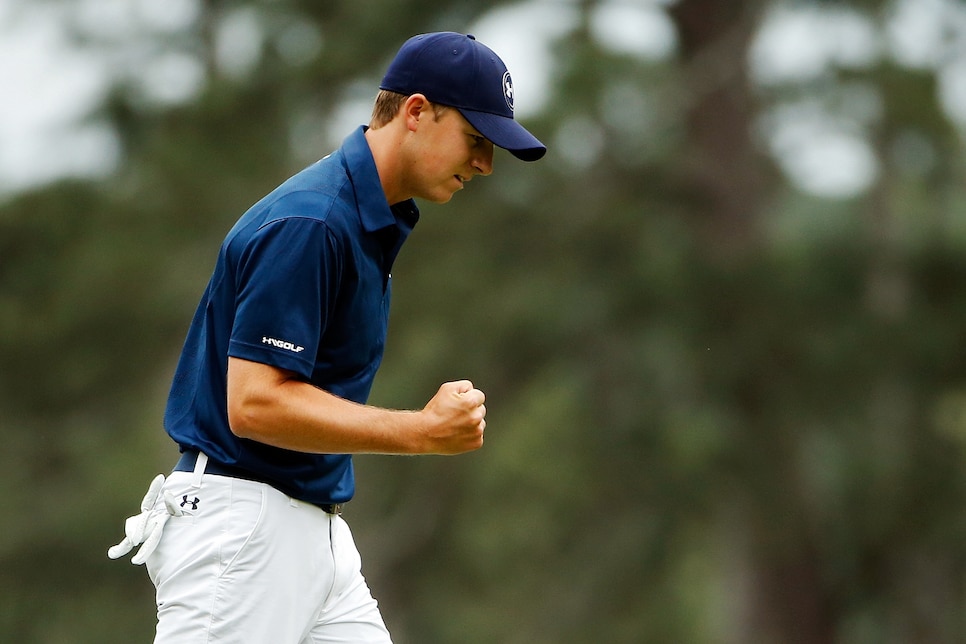 McIlroy, who needs to win here to complete the career Grand Slam, said, "I can assure you, Jordan will be fine. He'll just be playing to play the best shot he possibly can. I'm sure what happened last year won't enter his mind...You very quickly snap out of it because this golf course and this tournament requires the utmost concentration and focus."
Spieth's words seemed to have come from McIlroy's script. He said, "Stay focused on the hole as it is." The early rain and wind might even help. "These conditions could make it easier to stay focused on the hole, having to judge certain winds and whatnot. Look forward to getting out there, taking it right over the bunker…."
If Spieth can't be the winner, give me Day. The 2015 PGA champion comes to Augusta celebrating his mother's reprieve from a cancer scare. Surgery removed a lung tumor, and she will need no chemo treatment.
"I'm very, very pleased and very, very happy with how things have progressed from the start of the year to now," Day said. "And I feel kind of a lot lighter in a sense that my mind is not weighing very much heavily on the situation that my mom was going through."
Those are the sentimentalist's picks, Spieth given a second chance, Day here for his mother, Mickelson at age 46. (Nicklaus did it at 46, so why not?)
The chalk goes with Johnson, though. No one hits it farther, straighter. He has won three times this season already. He is making all the important putts he once missed. Coming off that U.S. Open victory last summer—ignoring a rules squabble that might have left him discombobulated in other years—Johnson may finally be ready to lap the field in major championships.
Oh, and there's Adam Scott.
And, yes, please, Rickie Fowler, because he is playing well and says, "If I can continue to do that here this week, a lot of birdies, maybe a couple eagles..."