The Loop
The Grind: Paulina's cover, Lexi's big splash, and a former Miss Idaho tour wife
Welcome to another edition of The Grind, where we're not sure if we can handle all the excitement. The Masters is here and Paulina Gretzky is on the current cover of Golf Digest? Deep breaths, deep breaths. On top of that, there was a final-round showdown on the LPGA, a final-round miracle on the PGA Tour, and a final game in the NCAA Tournament. March Madness is in the books, but April Awesomeness is just getting underway! Did we just say "Awesomeness"? OK, we really need to calm down. . .
Lexi Thompson: Speaking of excitement in golf, from teen phenom to teen major champion, Thompson has the potential to give the LPGA the exposure it craves. Her three-shot victory at the Kraft Nabisco Championship was nothing short of sensational, especially as she continued her aggressive play while holding a comfortable lead. As Golf Channel's Terry Gannon said, "She looks like an athlete who would beat you at any sport." Well, maybe not at pond jumping. Her caddie won that one.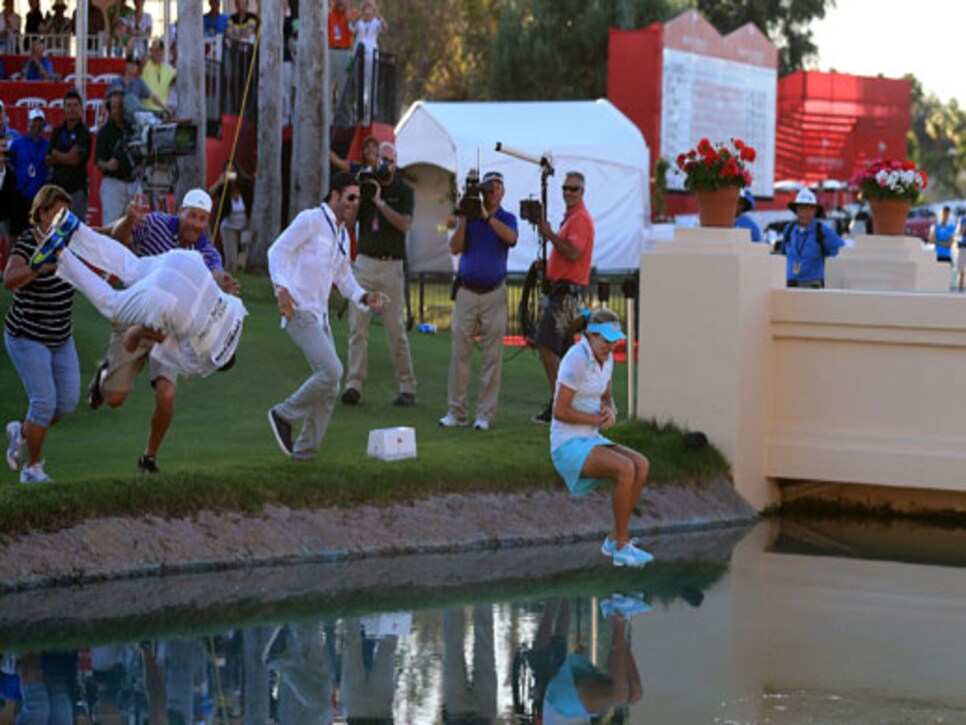 Lexi described her jump as a "semi-cannonball." That's being generous.
Matt Jones: If they ever make a movie about the 2014 Shell Houston Open, we have the title: "The Legend of Matty Jones"! Jones made a 46-footer for birdie on No. 18 in regulation and then topped that by chipping in from 40 yards on the same hole in a playoff to win his first PGA Tour event and his first trip to Augusta National. And did you hear the call by Johnny Miller and Dan Hicks on NBC? Great stuff.
The "DCP": The new kids competition at Augusta National, the Drive, Chip, and Putt, even has a cool acronym already. We used to call our office putting contests "DCTs" for Digital Challenge Tournaments. OK, so we probably shouldn't have admitted to that. . . Anyway, while we thought the extensive TV coverage was a bit over the top, the inaugural event drew rave reviews. Now, we just have to work on cutting down these kids' pre-shot routines. After all, the goal is to grow the game, not slow the game.
Melissa Weber Jones: Umm, did you know Matt Jones is married to this former MISS IDAHO?! We'll say it again: The Legend of Matty Jones!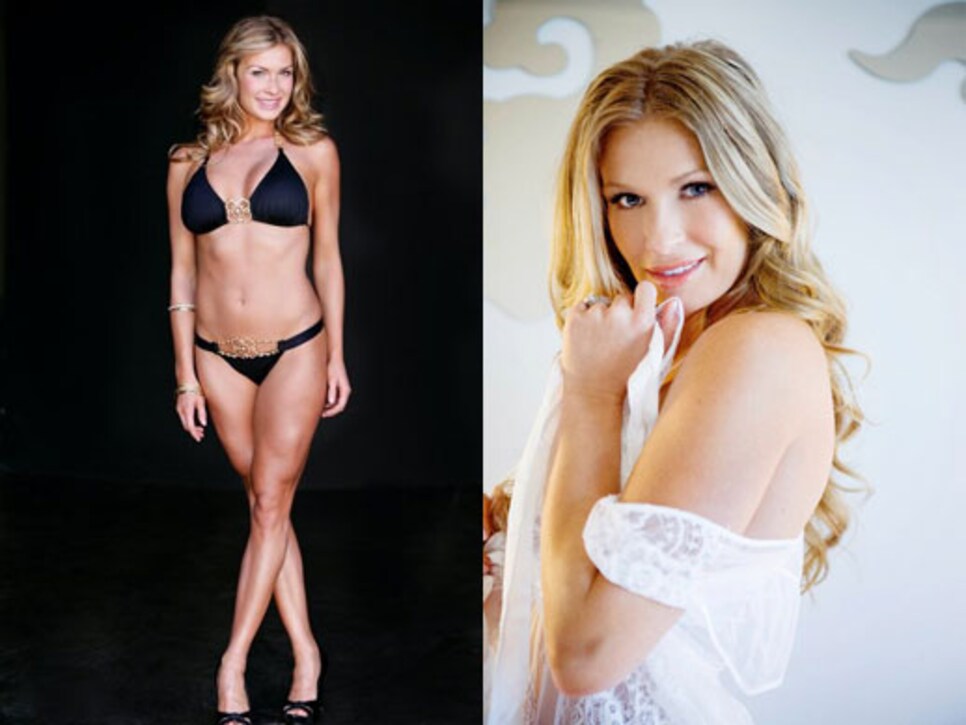 Matt Kuchar: For a second straight week, we have to highlight Kuchar's inability to close out a tournament. Seriously, how did he manage to walk away from that mini-Texas Swing without a victory? Still, you have to like him at Augusta National. Well, for a top five, that is.
Michelle Wie's strategy: We were so happy to see Wie in Sunday's final group at the Kraft Nabisco. We just weren't happy to see her seemingly playing for second place. While Lexi Thompson bombed away off the tee, Wie was mostly content laying back with 3-woods. The result was a solid 71, but she was lapped by Lexi. Oh, and then there was that visor. Look at the size of that thing!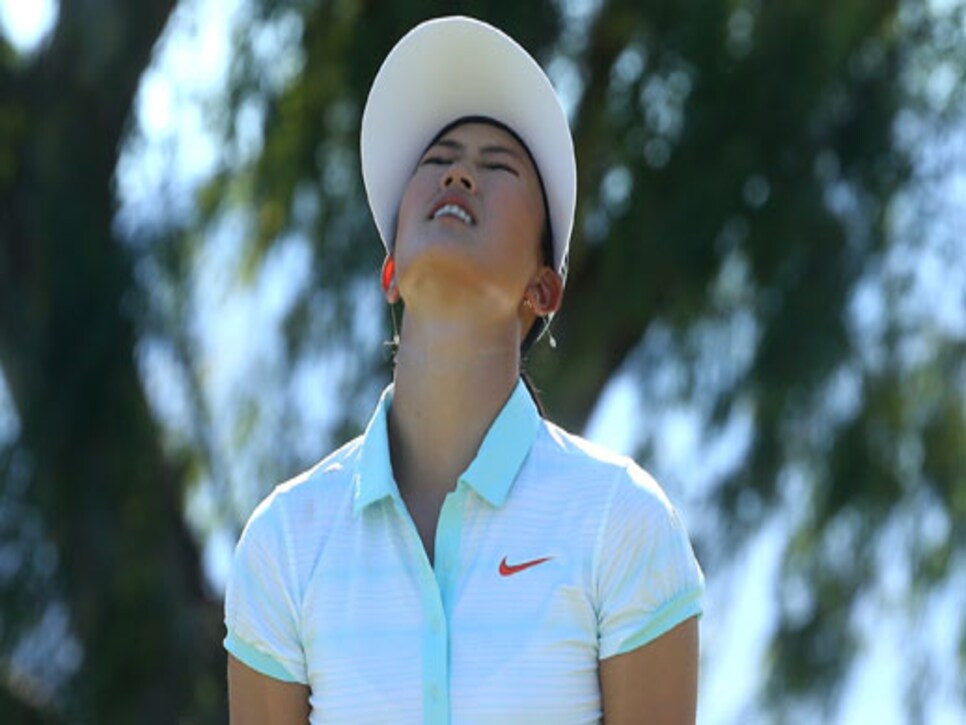 Yani Tseng: Less than three years ago, she was in the midst of winning a fourth major in eight starts. Now, the former World No. 1 in women's golf has missed the cut in four consecutive majors. Golf is amazing, isn't it?
Dustin Johnson: While his fiance was getting a lot of attention for her Golf Digest cover on Thursday (good form), DJ had a WD in Houston after shooting an opening-round 80 (not good form). Coincidence? Who knows, but it didn't stop me from taking Johnson with my first pick in the GolfDigest.com Masters fantasy draft. C'mon, Dustin! Don't you want to be on the cover of Golf Digest again yourself?!
The PGA Tour heads to Augusta National for the Masters, aka 'The Freakin' Masters'! If the season's first male major is anything like the season's first female major, we are in for a treat.
Random tournament fact: Seve Ballesteros is the only Masters champion with an April birthday. You would know that if you checked out my "16 Wacky Masters Stats" feature. Please do it now. And then come back. Thanks.
RANDOM PROP BETS OF THE WEEK
-- The winner at Augusta National will jump into Rae's Creek: 1 million-to-1 odds.
-- An Australian will win on the PGA Tour for the fifth time in two months: 2-to-1 odds
-- Lexi Thompson is not done winning majors: LOCK
Did we mention Paulina Gretzky is on the cover of the Golf Digest fitness issue? Did we mention there was an accompanying slideshow? Yeah, this was the most obvious choice of the year.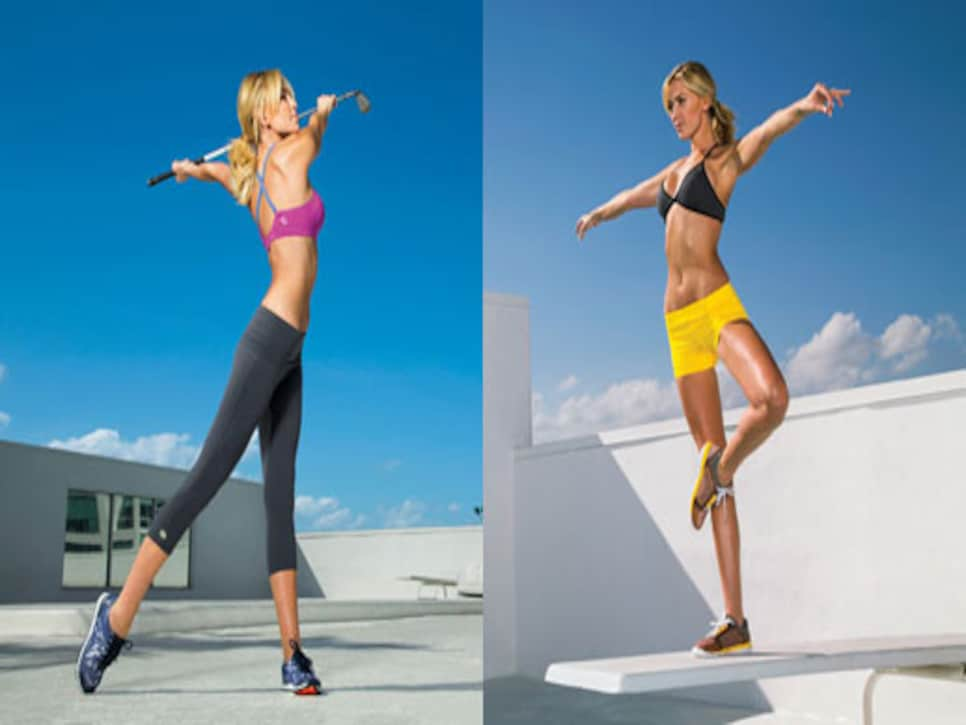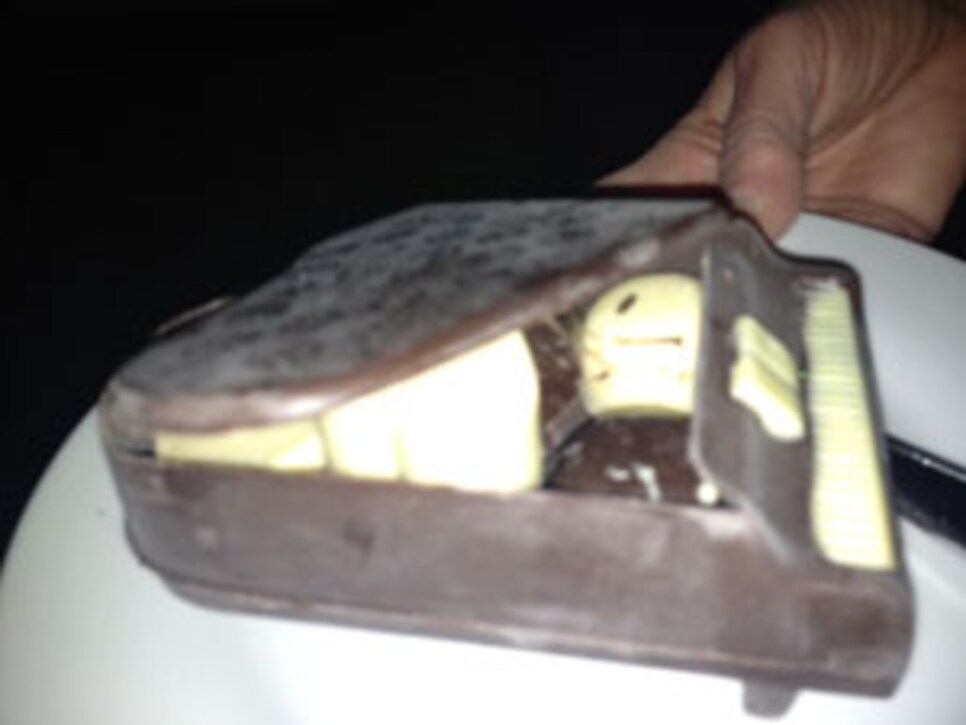 Josh Scobee, the kicker for the Jacksonville Jaguars, won his club championship. Glad he won something. Poor guy plays for the Jacksonville Jaguars. . . . Derek Jeter was given a set of golf clubs by the Houston Astros on the first stop of the Derek Jeter Farewell Tour. We hope he still goes for a fitting. . . . Speaking of the Astros, Johnson Wagner hurt his hand trying to catch a foul ball at Thursday's game (J.J. Henry came up with it). This actually happened. . . . Despite not having rights to show one live golf shot, Golf Channel will feature 80 hours of live coverage from the Masters this week. Stay hydrated, Brandel Chamblee. . . . Yes, that is a piano made of and filled with chocolate. No, it doesn't get any classier when it comes to desserts.
RANDOM QUESTIONS TO PONDER
Who will be on the cover of next year's Golf Digest Fitness Issue?
Who would win a "DCP" among PGA Tour pros?
How much money did Michael Jordan win for that chip-in?