News
The grand opening of Streamsong Black won't be postponed by Hurricane Irma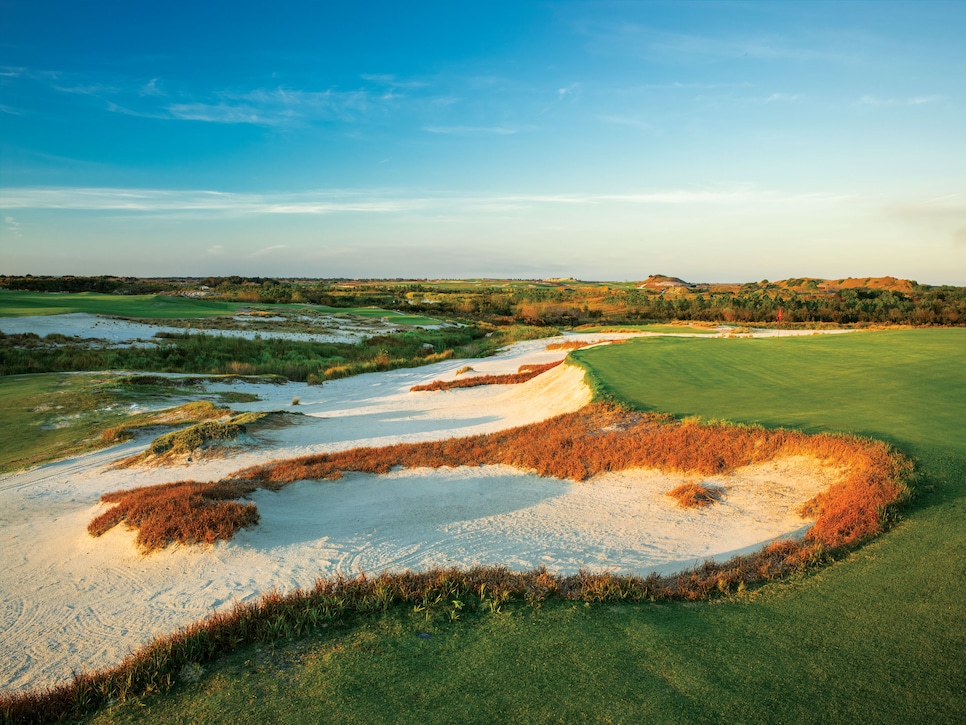 Though Hurricane Irma brutalized many parts of Florida, it won't affect the debut of one of the most highly anticipated new course openings of the year.
Streamsong Black officials report little damage to its new Gil Hanse-designed course, which officially opens Friday, Sept. 29. Bill Coore and Ben Crenshaw's Red course, No. 102 on our last Second 100 Greatest ranking, and Tom Doak's Blue course, No. 124 on our last list, will re-open later this week after some minimal damage. Here are some images of the course post-Irma shared by Director of Golf Scott Wilson.
Minimal damage felt like a fortunate circumstance to Streamsong officials, with many parts of Florida getting hammered by the hurricane, which made landfall in many areas of the state as a Category 4 hurricane. Clubs on the West Coast, such as the prestigious Calusa Pines Golf Club, a perennial Golf Digest 100 Greatest course, were not as lucky. The club experienced significant damage, according to someone with knowledge of the club.
And TPC Sawgrass, host of the annual Players Championship, experienced some damage, but not enough to affect the running of the 2018 Players, club officials say. Especially not enough to submerge the par-3 17th island green, which was erroneously shared earlier this week.
As it relates to Streamsong, it means business as usual -- and one of the more highly anticipated course openings of the year.