News
The first tee at the Solheim Cup is as good as women's golf gets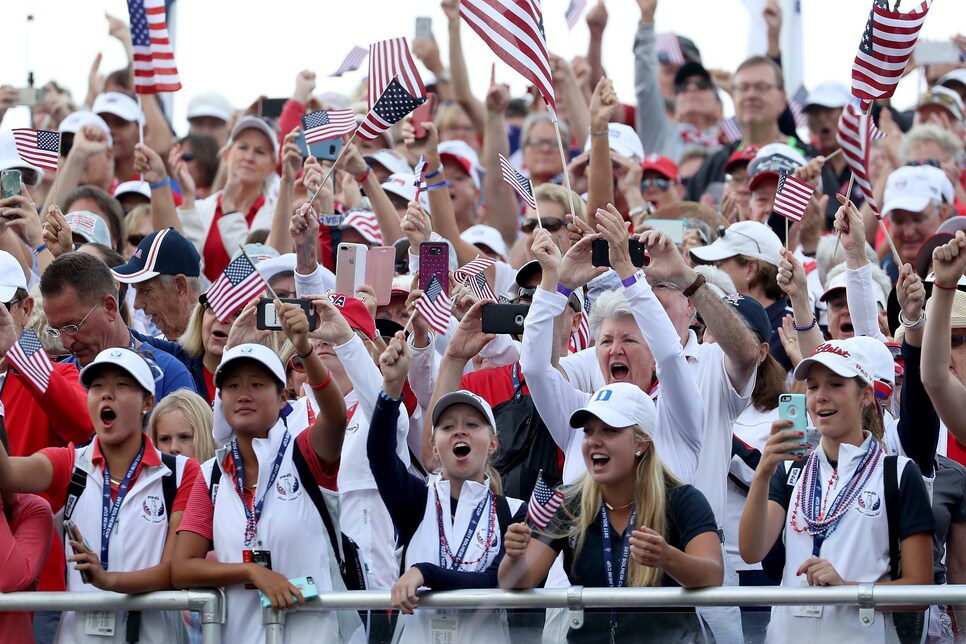 DES MOINES, Iowa — There are more spectators at the Solheim Cup than any other LPGA event. And this year at Des Moines Golf Club, crowds are expected to be at a record-high. Ticket sales are on track to break the previous record of 120,000. Judging by the long line of people waiting to get through the main entrance on Friday morning, those numbers check out.
The grand stands at the first tee are packed. A Justin Bieber song plays as U.S. captain Juli Inkster walks around the tee box, dancing and egging on cheers from the crowd. Fireworks go off before the first pairing takes the tee.
Chants of USA-USA echo through the stands as players make their way to the tee box. European fans counter. The energy and noise just produce more energy and noise in the stands, and the players feed off of it. But no one loves it more than Solheim Cup rookie Danielle Kang.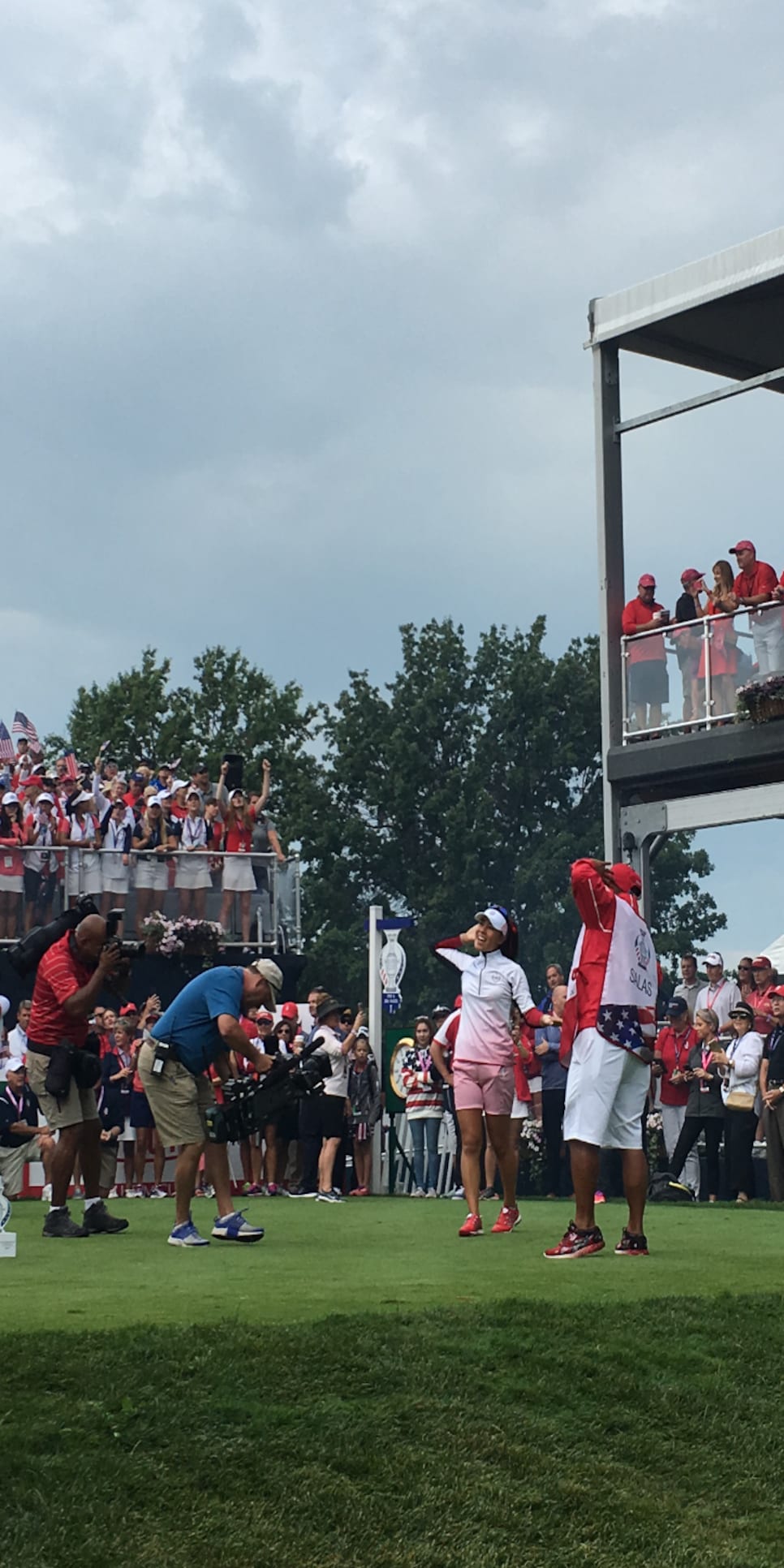 As players address their tee balls, the noise respectfully stops so the player can take focus on the shot at hand. When Kang takes the tee, the crowd again quiets down. But she steps away and lifts her arms in the air, asking for the noise to come back. The crowd, a little unsure, starts cheering again. Kang smiles and keeps asking for more noise. The fans achieve a volume that suits Kang, and the ruckus continues through Kang's swing and follows the ball she's launched down the center of the fairway, almost onto the green of the drivable par 4.
This is women's golf at its best.