The Fifth Annual ABCO Dream Classic Raises Funds for the Make-A-Wish Foundation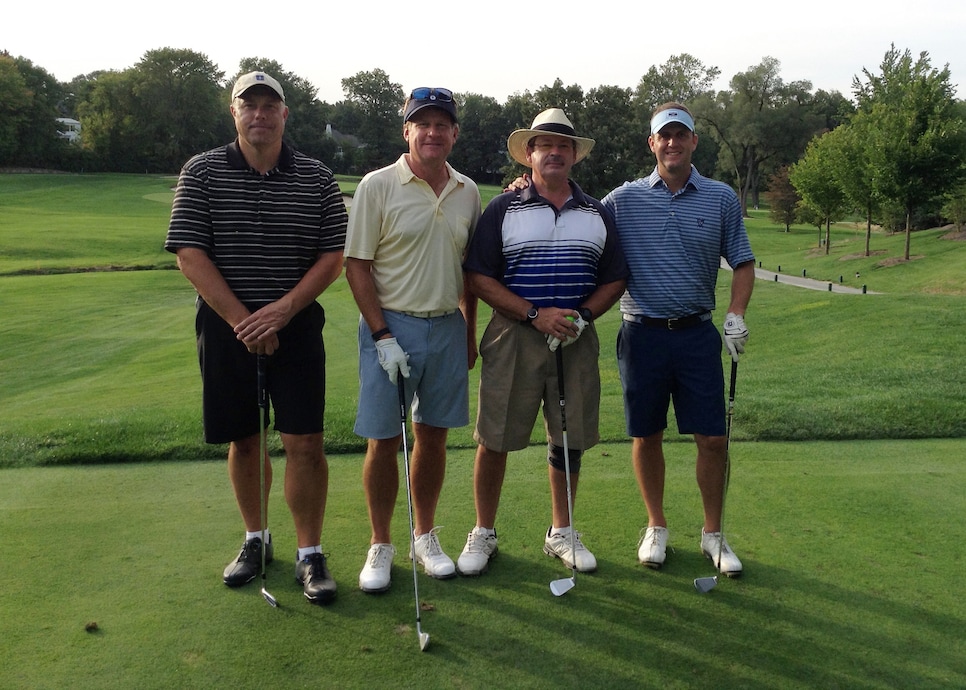 ABCO HVACR Supply + Solutions hosted its fifth-annual ABCO Dream Classic charity golf tournament benefitting the Metro New York Make-a-Wish Foundation at Quaker Ridge Golf Club in Scarsdale, N.Y., on Tuesday, September 12. Ninety-six players enjoyed a lavish welcome brunch at the award-winning club, followed by an 18-hole Shamble-format tournament and awards dinner. The team made up of Matt McGrath, Jerry Wallock, Mark Schmaltz and Andy O'Rorke walked away with the winners' trophy after scoring a 2-under 68 at Quaker's iconic course, which is ranked 76th on Golf Digest's 2017-2018 list of America's 100 Greatest Courses.
The ABCO Dream Classic is one of 34 amateur golf events across America that are part of the Genesis Invitational series in 2017, which means players were treated to Genesis-sponsored experiences throughout the day, including a chance to win a brand-new Genesis G90 luxury sedan with a hole-in-one on Quaker's par-3 9th hole. Two of the event's winners also earned an all-expenses-paid trip to the Genesis Invitational at Florida's Streamsong Resort in October. Click here to learn more about the Genesis Invitational, including the lineup of coming events.