Equipment
Masters 2023: The driver tweak that helped Jon Rahm win at Augusta National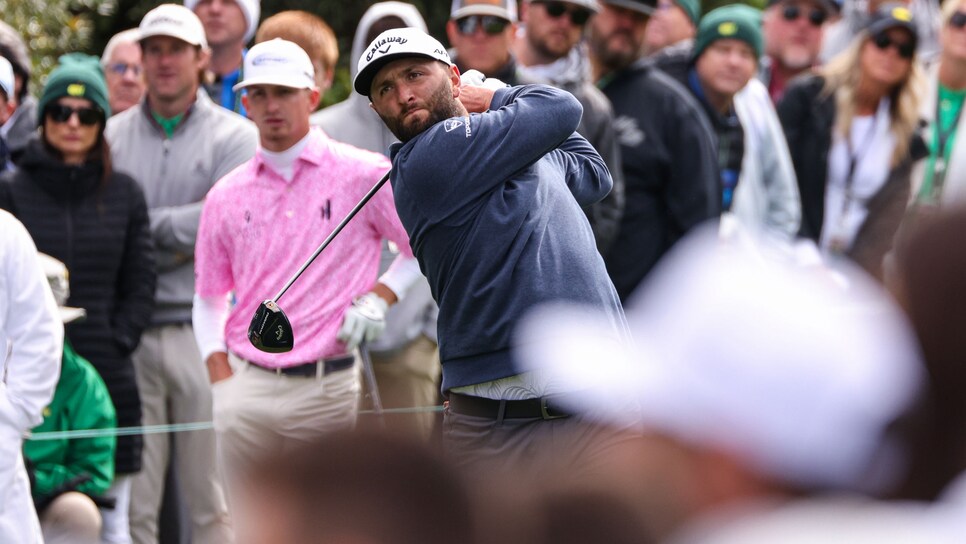 Jon Rahm is without question one of the best players off the tee in golf. And when you win three times after switching to Callaway's new Paradym Triple Diamond driver in the first two months of the season, you're pretty much set, right? Well, not so much.
"We saw his driving stats were slightly slipping," said Jacob Davidson, senior director of tour for Callaway. "As a performance team we're constantly studying the data, especially early in the year around new product transitions, to better understand things. He got off to a good start with two wins, but we saw in the data there might be a small issue with too little spin. We weren't overly concerned because this driver is so forgiving that it has allowed a lot of players to go down in spin and not see a drop in performance. But it was something we wanted to keep an eye on."
Kellen Watson, who runs lead on Callaway's tour team with Rahm and his team, was in constant communication with them. After Rahm won at the Genesis Invitational at Riviera, they told told him they felt they could make the driver better and sent him some heads to test at home.
Things took a turn at the Arnold Palmer Invitational when Rahm ranked last in strokes gained/off-the-tee among those playing 72 holes, dropping almost two shots to the field.
When Rahm showed up early in the week at the Players, Watson was able to work with him a little bit more. Callaway's team knew after Riviera and Bay Hill that Rahm wasn't spinning it enough to cut the ball the way he wants off the tee.
"Jon likes to aim down the left side and move it left to right," Davidson said. "Early in the year he was setting up too far left and that was due to the driver not cutting enough for him."
To get where they needed to get to, Callaway's team used the adjustable hosel to give him a degree more loft, taking his 10.5-degree head effectively to 11.5 degrees.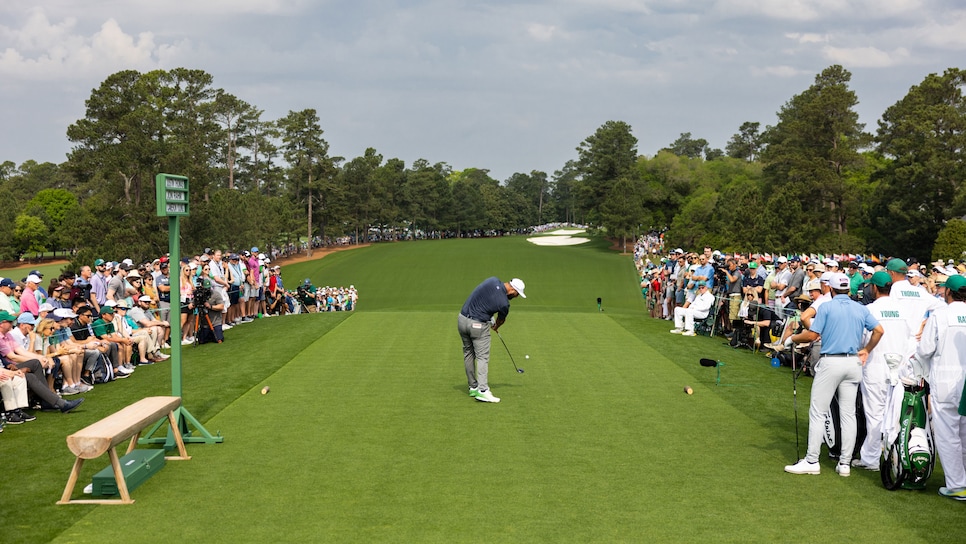 At Augusta, Rahm looked dialed in with his driver. He ranked T-4 in driving accuracy hitting 85.7 percent of his fairways and T-5 in total driving, while averaging just a little less than 300 yards off the tee for the week.
"We weren't fully confident we were there yet because he withdrew from the Players due to sickness [after the first round], but in his last nine holes he hit all but one fairway and it was back to the Jon we saw last year where the spin and the launch and the left-to-right curvature were all at optimal levels," said Davidson. "We were happy with that, and Jon was 100 percent confident in his driver and this past week he drove it brilliantly in winning at Augusta National. We were excited to go through that journey with him."